FIND AN OBITUARY
Service information is posted on our website only with approval from the family.
If you are seeking information not listed below, please contact us.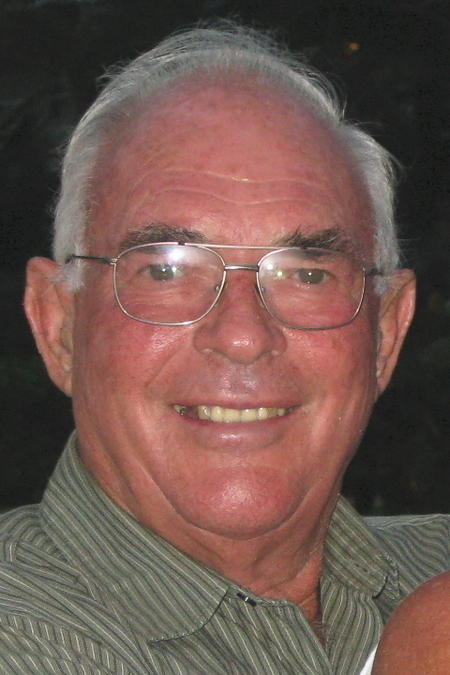 Ted W. Desallier
11/25/1936 — 09/26/2011
From Benton, City, WA, US | Born in Yakima, WA
Ted W. Desallier
Theodore "Ted" W. Desallier
Born November 25th 1936
Passed September 26th 2011
Theodore "Ted" W. Desallier passed away peacefully Monday evening at home surrounded by family. He was diagnosed just one week prior with stage 4 pancreatic cancer.
Ted was known and loved by many. With an easy-going sense of humor, he was quick to smile and to bring smiles to the faces of those around him.
He was a lifelong resident of the lower Yakima Valley. He was born and raised in Moxee, Washington.
A farmer his entire life, as a young man, Ted worked with his mom and dad on the family hop ranch in Moxee.
In the early 1950's Polio Epidemic that swept through the lower valley, Ted was one of the few survivors of this horrific disease. Not one to let anything hold him back, at 17 years old he talked his mom into signing the permission slip so he could enlist into the marines. He was stationed in Palm Springs, California and the Marine Corps Base at Kaneohe Bay, Hawaii. This is when his love for Hawaii and his love of traveling to new places began and which became the basis of many family fun filled "Hallmark Moment" memories.
In 1961, Ted met his future wife, Clare Stotz; they had their first date on New Year's Eve. Ted, again, not one to let anything hold him back, proposed two weeks later. In August of this year they celebrated their 50th wedding anniversary.
Ted and Clare moved to Badger Canyon in 1964 and purchased a ranch in 1967, which served as the family's home for many years and was the source of countless adventures for his children and nieces and nephews, which contributed to many amusing stories at holiday meals.
After selling the ranch, they moved to Benton City he and Clare developed their "retirement cherry orchard" along the Yakima River.
Ted spent a few years in Saudi Arabia, where he developed wheat and alfalfa farms for a Saudi prince. After returning, he went to work for Rowand Machinery until his retirement in 2001.
The family takes comfort in the idea that he and his favorite doberman Snertz are cruising in the John Deere "gator" together, farming in heaven.
Ted is survived by his beloved wife of 50 years Clare, his children Terrie Bob Bear, Ted Susan Desallier and Lori Jeff Adams, his grandchildren Kyra Richard Zens, Killian Emory and Kristen Desallier, step- grandchildren Jason Adams, Jill Adams and step-great granddaughter Sunny Watts. Ted is also survived by his siblings Don Julie Desallier, Vida Ross Johansen, Colin Teresa Carson and numerous nieces, nephews and wonderful friends. He is preceded in death by his parents Violet Carson and Ted Desallier and siblings Bobby and Mary.
A celebration of life will be held at Einan's Funeral Home in Richland on Saturday, October 1st at 11:00 a.m. followed by a gathering at the Desallier Residence in Benton City.
In lieu of flowers, please make donations to the Tri-Cities Cancer Center by contacting 1-800-377-0856.
Our thoughts and prayers are with you and your family. The Garcia's
You will always be remembered for your smile, firm handshake and your love for your family. Proud to have called you friend.
Rest in peace our friend.
Bud & Dortha
Ted, you have always been such a quiet strength in my life. During the loss of of our dad and brother and sister and again when mom passed. You have given me wonderful memories, thank you.
We have laughed and cried and laughed somemore these last few days as we remember your life. As you told me in the hospital, "life is fun and enjoyable" and "it is what it is".
You loved much, you gave much and received much because of your loving heart.
Rest now dear brother in the arms of Jesus……see you soon!
I love you.
Sis
I love you Ted
I just found out via online. Sorry for your loss. I will always remember the beautiful smile & positive attitude of Ted. Thoughts & prayers for all the family.
Farewell Friend, have a good journey. I will never forget riding the horses around the neighborhood checking on heat tapes and having a drink with them. Especially when you went over the horse and it went home, then Claire calling and wondering where you were. I won't forget us castrating the cattle and sheep either. GOOD TIMES IN THE NEIGHBORHOOD. Until we meet again