FIND AN OBITUARY
Service information is posted on our website only with approval from the family.
If you are seeking information not listed below, please contact us.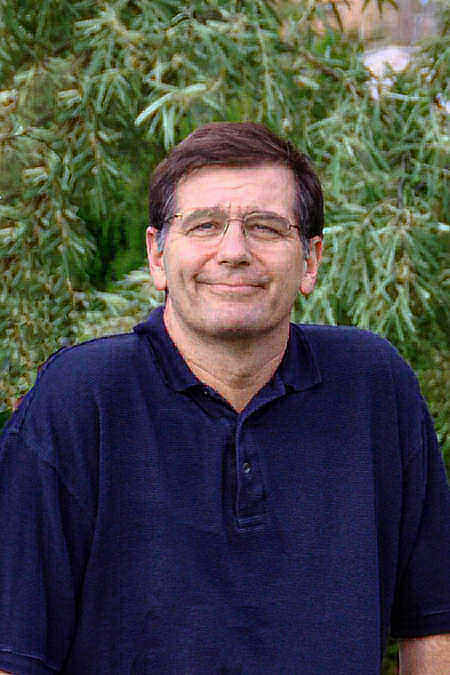 David Roy Borup
04/13/1957 — 10/11/2011
From Pasco, WA, US | Born in Huntington Park, CA
David Roy Borup
David Roy Borup, born in Huntington Park CA on April 13, 1957 passed away Tuesday October 11, 2011.
Beloved husband, father, son, brother, Grandpa and friend went to sleep Monday night and woke up with the Lord.
Dave was a longtime resident of the Tri-Cities. He graduated from Richland High School in 1975 and attended college in Idaho. He worked at Hanford as a Lead Health Physics Technician for 29 years, and was lovingly referred to as "The Legend". He was a respected mentor and leader. He influenced many people throughout his career. He had a great sense of humor, a sharp mind and everybody loved "Story Time with Dave".
He was an avid outdoorsman, he liked to fish and hunt as often as possible. But his greatest love was his family. He purposely planned events and family traditions to create a life time of memories for his children and grandchildren. Some said that he had a blended family - but he didn't feel that way. We all knew he loved us deeply. He adored his 6grandchildren.
He is survived by his wife Joyce Borup of Pasco, mother Barbara Borup of Richland, son Bryan Borup of Seattle, son Cameron Borup of Seattle, son Matthew Borup of Pasco, step-son Jeff Brooks Michelle of West Richland, step-daughter Nicole Munoz John of Pasco, step-son Aaron Brooks of Pasco, 6 grand-children Brooke, JT, Kylie, Lynnsey, Kailey and Evan, and brother Scott Borup of Hawaii.
Dave was preceded in death by his father Lee Roy Borup.
A memorial service will be held at Einan's Funeral Home in Richland on Friday, October 14 at 11 am.
Joyce, May the peace which comes from the memories of love shared, comfort you now and in the days ahead.
A very good man. It was a pleasure and an honor to know him, call him a friend and work with him for a number of years. My heart goes out to his wife and family
Joyce, Brian, Cameron I am deeply sorry for your loss. Dave is one of my favorite people of all times–he made everyone feel they had a new best friend. I first met him in Melbourne Australia and got reaquainted several years later after we moved to the tri-cities and to my surprise were at the same halloween party with our kids. As I reflected on some fond memories of playing volley ball against him, discussing kids in little league, parenting strategies, sharing fishing stories etc. I couldn't help but to smile as I remembered the "boner" story following Brian's first steelhead, and David standing on the third baseline cheering on number 7 Cameron while he was pitching. Please accept my sincere condolences. May God bless each of you with quick healing and the joys of many fond memories.
Dave was the kindness person that I have ever met. He always had time to stop and say hi in the morning. My thoughts and prayers go out to Joyce and the kids. Dave will be so missed by many both at work and in our community.
WIll greatly miss talking to Dave. What an awesome person to have ever known and to have worked with. My heart goes out to Joyce and the Family but I hope it may be of some comfort to know that the time he spent here on Earth that he had such a great impact to all who knew Dave. May God Bless and comfort the Borup Family. Jeff
I'll miss you, Dave! I never knew you as "The Legend;" I always just thought of you as my friend, and I always looked for opportunities to sit and talk with you. You never turned me away or were too busy to help me out or share your knowledge and wisdom with me. I'm sorry to have to say goodbye, but I'm happy for you that you're not in so much pain anymore, which I know you stoicly endured and was difficult to watch you go through.
Aaron Bang
Dear Barbara and family. I was so sorry to hear of David's death. My thoughts and prayers are with you all. I have fond memories of David when he was younger and when he was first married. May the Lord bless you and bring you comfort. Love Colleen
Joyce,
May God be with you in your time of sorrow! Dave was a good man but you made him GREAT! He truly loved you and his life with you!
I will miss him because he was like a brother and he brought out the best in me. Some of the best memories in my life to date is because of the many fishing trips with Dave! They say the more you laugh the more days you add to your life. If that's true then I will be around a long time.!
I will miss my friend and brother.
RIP Big Kahuna, We will see each other again. I can't wait for the new stories you will have:-
"Thank you Dave." He had a wealth of knowledge and was always so willing to share a story or two. My prayers are with Joyce, Jeff and his family.
Hold his memory close to your heart and through you he will live on.
After reading the entries in the guest book, I guess I am the one that gets to remember him for being a very good volleyball player. I have very fond memories of being on the court with Dave, especially the time we were partners at a grass doubles tournament in Yakima. Yes, we won our division, I might add the only tournament win I have in doubles is with Dave. Great heart, encouraging, and motivating on the court as well as off. Drifted apart over the years but I can say it doesnt make the memories any less important or cherished. I will miss you my friend. Brian and Cameron, I miss being on the courtsame side with the two of you as well! I hope you are doing good and will see you soon!
I had the pleasure of meeting my mother's cousin once as a child. I know he will be missed, and I wish the best for his family.
I spent countless hours with Dave in pursuit of waterfowl and fish. My fondest memories are of Dave's stories and humor. One in particular stands out. While fishing at Ringold one day, a couple of "knucle-heads" waded out into the river right where the steelhead were holding. Dave decided it was time to teach them a lesson about fishing etiquette. He folded-up his fishing rod, got into his famous F-250 4×4 and drove away down the beach. He then did a 180 out into the river and drove directly at the stunned fishermen. They had nowhere to go but dive into the river. It was hilarious! My prayers go out to all his family, and I do believe there is a happy reunion with a dog named TUG.
I had the pleasure of working with Dave for several years during my time at PFP. Any time I had Dave on the team I knew we would be successful. His positive attitude, can-do-spirit and of course the humor he brought was always so appreciated. No matter how crazy the day was, he always made time to stop by Joyce's office to see how she was doing…what a guy. Joyce want you to know your in our thoughts and prayers. It was truly a pleasure working with you both.
I haven't seen cousin David since my childhood, but oh what great memories I have of him and Scott and all of our other family members while at Warm Lake in Idaho for the Borup Family reunions. Good times! Puts a smile on my face just thinking about it. David played a big part in making it fun for us. Now I'll look forward to a reunion in the next life – I'm sure he'll make that fun too! My heart and love goes to all his family.
Joyce and family,
David and I were so sorry to hear of your husband's passing. David says your David was so personable and well liked by all the patrolmen who worked at PFP and were saddened to hear of his passing as well. Joyce, you will be in my prayers especially in the difficult months to come. I love you.
Debbie Hemsworth Espinoza
Joyce and family, I'm sorry for your loss. Dave was a great man. He showed his warmth and caring for all of us who worked with him. He was the one who showed and taught me about PFP. I truly respected his professionalism and abilities. When PRF exploded, he's the first person I thought of to bring with me to the plant!
More than that, he always had a positive attitude and a quick smile. He would lift people up when they were down. And he always had GREAT stories.
I will miss him, and look forward to seeing him again "up yonder."
Joyce, my thoughts and prayers are with you and your family. May God bless and comfort you through this time.
26 years ago when I was transfering into Radcon, Dave was the only person who personally welcomed me into the craft. I always apreciated that gesture. It helped keep me going when things got a little ruff. Yes "Story Time" was always good,even if you had heard the story many times before.I know the memory of Dave live a long long time.
Every morning Dave would always have time for a morning story, joke or a little "ribbing" on his way through the Badgehouse. Through the years of talking with Dave, his love for his wife and family was very, very obvious!! He was one of the nicest and most likable people I've ever met and I will truly miss him!!!! My thoughts & prayers are with you and your family.
We are sorry to hear about David. We shared a lot of great memories with him. We loved his sense of humor and easy smile. We miss you David.
Cory Borup also Byron and Margrett Borup family
Joyce,
Thank you so much for inviting me allowing me to be included yesterday to the be with others who love Dave. It is a testament to your generous spirit. My heart is heavy with the loss of a very good man. Thank you for all you have done for my sons. It wasn't always simple by any means.
I wish you peace as you move through this journey. Dave's spirit was huge and leaves a space that isn't possible to fill. Whatever you do to heal will be the right thing and he will understand that whatever you do is the right thing. He would want you to laugh and be happy. You brought so much happiness to him. He is laughing and loving with Lee right now and feeling no pain. My sincere wishes are with you as you hold his memory dear in comfort.
Janae'
Dave was such a great friend to me. When I was 12 years old I was going on my first overnight campout with the scouts. They told us that our campsight was very nearby where the cars were to drop us off. Of course it was much further than that. We had to walk about 1.5 miles. Normally that would be no problem but I overpacked my backpack so much because I did not think we would be packing it in. It weighed almost as much as I did. I began walking with the excited group and couldn't keep up. My pack was incredibly heavy. I was struggling and falling way behind. All of the sudden I realized that my pack was lighter. Dave had come up along side me after seeing how I was struggling and lifted up on the frame of my pack making my heavy pack lighter. I will never forget that day. Dave, Scott and I became very good friends and had many great adventures in our youth. My thoughts and prayers are with his family. I feel so blessed to have had him as my friend!
I knew Dave best way back in the early '80's when Dave played softball and basketball every chance he could. He was a very good athlete who crushed the ball, but more importantly he was an outstanding man who always brought a smile to others. His generosity, thoughtfulness, wit, and sense of humor will be sorely missed.
Dave was a gentle giant of a man we refered to as "Teddy Bear". His humor and God given grace led him to become a great friend and family man. My heart goes out to Joyce and their family. May God lead you through this time of life transition.
I just wanted to send my love to Dave's family. I knew Dave many years ago when and before he was married to Janae' and I have such fond memories of him. He always made everyone laugh and was always so much fun to be around and I'm sure he never changed! He was a great person and I'm so sorry for your loss.