FIND AN OBITUARY
Service information is posted on our website only with approval from the family.
If you are seeking information not listed below, please contact us.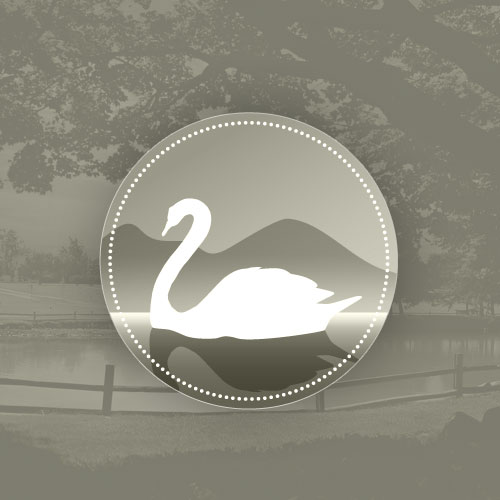 Earl Steelman
03/12/1919 — 10/21/2011
From Richland, WA, US | Born in Everton, AR
Earl Steelman
Earl Steelman was born in Everton Arkansas on March 12, 1919 and died October 21, 2011 at the age of 92. He was employed by General Electric and United Nuclear from 1947 until his retirement in 1983. He was a member of Richland Heights Baptist Church, Richland Masonic Lodge #283 and the Old Time Fiddlers. He loved to play and entertain by playing his fiddle with his band at all of the retirement centers in the Tri City area.
He was preceded in death by his parents, all seven siblings and his first born child. He married the love of his life Betty in 1946 and they celebrated their 65th wedding anniversary this year. He is survived by his wife, three sons; Robert Marie Portland, Oregon, John Marsha Richland, Washington and Mark Tracy also of Richland, Washington, five grandchildren Dusty, Spencer Jamie, Caitlin, Alison and Patrick and four grandchildren Remington, Citori, Dustin and Samantha.
Services will be held at Einan's Funeral Home on October 26, 2011 at 10:00 am. Public viewing will be Tuesday from 5:00 – 8:00 pm. In lieu of flowers donations can be made to Richland Heights Baptist Church, 390 Thayer Drive, Richland, WA 99352.
Earl was such a jolly fellow!! So nice of him to share his talent with others!! He will be missed. Thinking of you Betty thru this difficult time and the days ahead.
Dear Steelman Family,
Maybe not realizing it then, you all were very much a part of my formative years from elementary school through my high school years. I fondly remember haircuts on the back porch, and fiddle music resonating from our living rooms. I will always cherish those moments in time. I often think of these when I pick up my Dad's old Gibson and try to carry on. Earl was a character that will be missed. His humor was unsurpassed, singin,"them ol' Milk Cow Blues," being an example. He did it in grand fashion. I can't say enough about the memories we carry with us, and you all will remember and cherish your own. These little things will help get you through the dismal days ahead until we all get together again to jamb, just through the pearly gates of our Saviour Jesus Christ.
Condolences to you all,
Rick Herrington
Big Grandpa Earl was such a wonderful man! I have been so fortunate to have him as my extra grandpa! He has shown so much love to me and my children, and for that I am eternally grateful. I love you Big Grandpa Earl and I can only imagine the fancy fiddling that welcomed you into Heaven!
Aunt Betty and Boys,
It is with deep sadness that I write this, but I know that Uncle Earl is in Heaven with Mom and Granny and the rest of the gang. He is going to be missed so much, even though we didn't get to be together as much as I would have liked. I enjoyed talking to him on the phone, he was always so cheerful. Just wanted to let you know that our thoughts and prayers are with you at this time. We love you and wish we could have been there with you. Hugs to everyone. Sharon and family
Earl or Mr Steelman.
You were a great Little League Coach.
Best wishes to your Family.
Clark J Riccobuono
Betty and Family..
Just wanted to say I am sorry for your loss. My thoughts and prayers are with you. May God Bless you during this time.
Love
Shaunna
So sorry to hear of Mr. Steelman's passing. He and Mrs. Steelman have been awesome neighbors to our family for the past 39 years. He will be missed. Our thoughts and prayers are with the family.
Earl was a true gentleman, he loved his wife and kids and cared for them. We enjoyed his company every minute we spent with him. 92 years is a long life and his was well spent. We will miss him and are richer for having known him.
Jack and JoAnn
Dear Betty, Bob, John, Mark and family,
Know that you are all in my thoughts and prayers at this time. Earl was special to me … a second Dad as I was growing up… and he always had something to teach and to say to make me laugh. I'll never forget Little League with Earl coach telling me… "Rilligon-bones, keep your head down on a ground ball… or it'll hit you in the face for sure." I did just that. I remember the Friday night football games in the Steelman back yard… and always feeling at home with Betty and Earl. To my brother Mark… I love you… and will keep you in my prayers. Love you all!!
Dear Betty and Family. On behalf of the Myrick family please accept our heartfelt sympathies for the loss of Earl. I was so sad to hear of Bid Daddy's passing. I know beyond a resonable doubt that Earl is in heaven playing with thousands of fiddler brothers and sisters playing in GOD's orchestra for his glory. It brings tears to my eyes to even think about what that must sound like. I know that if there is a bowling alley up there Earls bowling a 300 every game. Earl will be sorely missed by our family and will keep the Steelman family in our prayers.
God Bless
As a new employee at N-Reactor in 1977, I remember my first day because of Earl. At the start of my lunch break he stopped by my office and invited me to join him and others in the maintenance shop. I was surprised and delighted to be privy to some great fiddlin' and camaraderie! I never missed an opportunity to hear these great muscians jam. Heaven greets another fine fiddler and fine man.
To me,His best asset..Earl only wore only one hat!..What you see is what we got..!,,And it was marvelous…The Riccobuono family
To Betty and your beautiful family,
We are so fortunate to have lived next door to you for the few years we did. And those were the most memorable years of our lives, while our family was starting out. Grandpa Earl named Katy-did and Adam-sclatum. He was there for us during our deepest lows and during the highest highs of our lifetime. We will never forget this man of men, the kindest, most true gentleman that we have ever known.
Our love to you and your family!
Don, Donna, Katie, and Adam
My dear Betty – I'm so sorry!! Bill and I loved you and Earl and I had been thinking about visiting and now it is to late to see him. I just returned from a church retreat and am so sorry I did not get home in time for his memorial. I'll always remember what a southern gentleman Earl was and what a sweet wife he had. Just know I'm praying for your strength as you go on without him, yet looking forward to that day when you will see him again some soon day. I'll call Uncle John and tell him–he always thought so very much of you and Earl.
My deepest sympathy and my love.
Ivamarie Douglas
Dearest Betty, Bob, John and Mark.
My sincere condolences for your loss. I can only mirror what Tim and Rick said below. Earl was one of the best men I've known and he was definitely a great role model for us as we were growing up. I had the added pleasure of working along side him along with Dad.
Fortunately I have a thousand memories of good times with y'all.
Remember when we all went to the ocean together back in '67 I believe?
Know that you all are always in my thoughts. We're not just friends; we're family.
Love,
JIm
Betty, Bob, John and Mark.
I was sad to hear about Earl. I have so many fond memories with you guys. Was just thinking about you all a couple of weeks ago. He lived a good long life and now I'm sure he and "Slim" are up there now trading stories. God Bless and keep the Faith.
Love,
Tim
Betty, John, Marsha and family:
I am so sorry for your loss.