FIND AN OBITUARY
Service information is posted on our website only with approval from the family.
If you are seeking information not listed below, please contact us.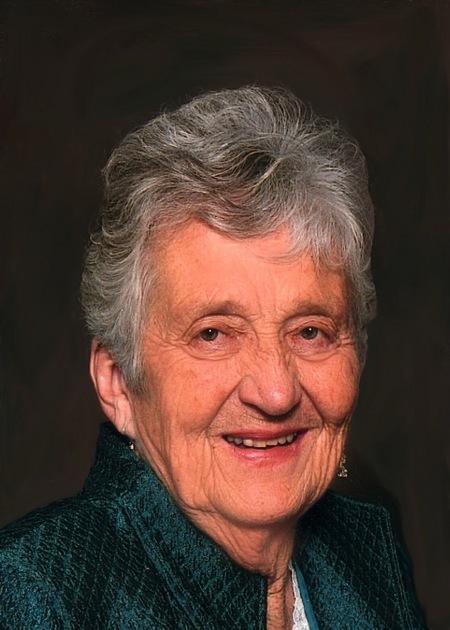 Sherry Jean Hait Philipp
08/18/1935 — 10/21/2011
From Richland, WA, US | Born in Detroit, MI
Sherry Jean Hait Philipp
SHERRY JEAN HAIT PHILIPP
Sherry Philipp passed away peacefully at her home in Richland WA on Friday October 21th 2011. She is survived by her brother Larry Hait of Roseville MI, daughters Barbara Philipp of Richland WA and Nancy Philipp of Richland WA, and sons Paul Philipp with wife Janie Branch Philipp and granddaughters Jasmine and Brianna, and grandson Brandon of Woodinville WA, and John Philipp with wife Madonna Glines Philipp and grandsons Austin and Seaver, and granddaughter Mallory of Ellensburg WA. She was preceded in death by her parents, Edmund Hait and Alexandria Hait Abrams, and husband Lee D. Philipp. Sherry was born in Detroit MI on August 18, 1935. As a girl, she enjoyed socializing with school friends and synchronized swimming. She had fond memories of camping with family and of a trip taken to Puerto Rico with friends. She lived in Detroit with her parents and brother until she met Lee and they were married in Michigan after Lee's last military assignment. Shortly after the wedding, Lee and Sherry moved to Boulder CO so Lee could continue his education, and Sherry worked at the University of Colorado as a secretary. While in Boulder their first daughter Barbara was born and when Lee graduated the new family moved to Richland WA.
Their first few years in Richland were busy with the birth of Nancy and twins John and Paul. Sherry had her handsfull while Lee worked and continued with his education eventually receiving his Masters Degree. During this time, they managed to buy a Sears boat and learned to water ski on the Columbia River where they enjoyed picnics and swimming in the cool water to escape the summer heat in the Tri-Cities. They also started an annual tradition of vacationing with friends and family at Priest Lake ID. Although Sherry hated leaving her friends, they moved to Albuquerque NM for three years while Lee earned his PhD. Then, they returned to Richland where they bought their home. During this time Sherry worked as a ward secretary at Kadlec Hospital, and participated in a variety of volunteer activities, played tennis and bridge, and went swimming and skiing, as well as raising a family. She also was an avid gardener, taking time to landscape her house and eventually became a Master Gardener. She loved traveling and after retiring she took many trips with friends and family. Whether it was a two day trip to Spokane, a weekend trip to a cabin at Priest Lake, or a two week trip to Sweden, she was ready to pack her bags and go. She enjoyed the theater, eating the local cuisine, seeing historical sites or museums, and she enjoying seeing the beauty of each place that she was visiting or traveling through.
In her spare time, Sherry loved sewing. While her grandkids were young, she spent time each year creating Halloween costumes for each one of them. Later, she focused on quilting - creating many beautiful quilts for each member of her family as well as gifts and donations to Project Linus. A memorial mass will be held at Christ the King Church, 1111 Stevens Dr. in Richland on Monday October 31, 2011 at 1:00 with internment to follow at 3:30 pm at Sunset Memorial Gardens in Richland. Donations in lieu of flowers can be sent to the Hospice at the Chaplaincy or to Christ the King Church.
We are so sorry to lose Sherry as a friend and neighbor. We are certainly going to miss her. Our thoughts and prayers are with the family.
Sherry Philipp was my friend. Webster's dictionary defines friend as "One attached to another by respect or affection." But this does not even come close to describe Sherry's ability to be a true friend. She was always there for others, sharing their burdens and their joys. If she had something she thought you wanted or needed, she would give it to you. If you were newly introduced to her, she would take you under her wing and invite you to join in whatever she was doing and introduce you to everyone she knew. She always had kind encouraging words and would never put you down. She was always thinking of others and never of herself. I have too many memories of her to list and certainly enough to last me a lifetime. It is with deep sadness that I say good-bye to Sherry, but with joyful celebration that I remember her. I know that the angels have led her into paradise and she is enjoying eternal happiness
We will always have fond memories of Sherry and Lee. Going camping with them, meeting for our ping-pong, bridge parties. Having dinner at their home and having them at our home. Also get-togethers at their home for people who worked for Ward Spear. So much fun.
I'm sorry to hear of Sherry passing. I will miss chatting with her and talking to her about her beautiful yard.
God Bless your family.
Joan and I so enjoyed being a part of the River Dogs Sewing Group with Sherry. It won't be the same without her. We think that heaven will soon be filled with all sorts of quilts.
How wonderful to have memories of us when we were children and our families were so close.
Spending time with you at Aunt Treva's and then the next year with you & Lee are fun memories. I am saddened that you will not be in FL with us this winter. You are at peace and I will miss you a lot.
Love you, BJ
My Mom and Dad met Sherry and Lee in Boulder, CO. Sherry was like a second Mom to me and was always there if I needed help with a problem. Just this past June I talked to her about whether or not I should cancel my trip to Sweden with my Mom because my Mom had not been feeling well. She told me how much my Mom was looking forward to the trip and it would probably be the best thing for her. We went on the trip and had the best time ever. I will miss her love and support. Love Ann
Evy – Good or bad, Sherry was always there for me with her love and support. We had so much fun traveling together to Sweden, England and Canada. Back in the day we were up at 5:00 am picking strawberry's in Pasco and huckleberries at Priest Lake. Let's not forget Christmas shopping for the kids as soon as the doors opened at Columbia Center. When Lee passed away I spent three weeks with Sherry and it is something I will always cherish. I will miss her so very much. Love Evy