FIND AN OBITUARY
Service information is posted on our website only with approval from the family.
If you are seeking information not listed below, please contact us.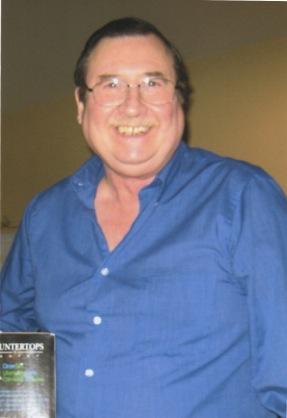 Carey Seguin
08/08/1943 — 02/17/2012
From Benton, City, WA, US | Born in Flushing, NY
Carey Seguin
Carey "Lee" Seguin, 68 of Benton City, passed away on February 17, 2012 at the Tri-City Chaplaincy Hospice House in Kennewick, WA. He was born on August 8, 1943 in Flushing, Queens, New York.
He attended grade schools in Williston Park, NY and Bethel Park, PA. While in Pittsburg, he taught himself to play saxophone, learning quickly with practice. In 1958-1959, he played in a big band his older brother George organized. Math was his strong subject in school while in high school, and drove a triumph small, red convertible that he loved. He loved music, loved singing, and in the 50's, was a disc jockey in Pennsylvania. Even later in life, he had an uncanny memory for songs & their artist. He graduated from high school in 1962, in Idaho Falls, Idaho.
In 1962, he joined the air force and was stationed in both Australia, and Vietnam. During that time, he demonstrated a gift for playing baseball, along with tennis and golf. He loved baseball and while in Australia, he had the reputation of "American Ringer'. He was the man you wanted on your team.
After leaving the service in 1966, he eventually settled in Richland by way of Kansas. Before that, he held various jobs as a CPA, a Kirby vacuum salesman, a lumberjack, and a manager of a Denny's in California. In the 90's and 2000's, he worked as a security guard, as a taxi driver enjoyed that job, being able to meet different people, and an income tax accountant for the locals.
He was a person who rarely had a bad thing to say about someone. He was a truly gifted, smart individual. He enjoyed life as much as he could. He loved movies and would often recite lines with his brother, Stan. He was a true sports fan, a Steelers fan through and through. Lee loved having a good time, and having a good laugh even more. He had a great sense of humor and loved to joke around. Above all else, he loved his children and was proud of each one of them. He was excited about being a grandfather, and was lucky enough to have three grandchildren in the span of a year.
Lee is survived by his daughter, Laurie Delany, son-in-law, Dan, and grandson Max of Beaverton, OR; son, Brian Seguin, daughter-in-law Misha, and granddaughter Gillian of Alameda, CA.; son, Martin Seguin of Bothell, WA; daughter, Nicole Seguin and granddaughter Olivia of Richland, WA; daughter, Jessica Seguin of Richland, WA; brothers, George Seguin, Rob Seguin, and Stan Seguin, and sister, Nancy Seguin; many nieces and nephews around the country.
He was preceded in death by his mother Mabel Seguin, son Marc Seguin, and his father George E. Seguin.
A gathering with a reception will be held on Sunday, March 18, 2012, 1:00pm, at Memories at Sunset Event Center at Sunset Memorial Gardens, Richland.
In lieu of flowers, donations can be made in the memory of C. Lee Seguin at the Tri-City Chaplaincy Hospice House in Kennewick, WA, as they were key to helping Lee find the peace and comfort he needed in his final hours. We want to thank them for making us feel welcome, and for taking wonderful care of Lee during his short stay there. They treated him with the dignity and respect one deserves in those final hours. We feel they are a wonderful organization.
Lee will be missed by all who loved and knew him. He was surrounded by his children in his final hours, and was at peace as he passed. Someone who left us too soon, he was loved, and will be thought of often and fondly.
To all of Lee's kids, it was a beautiful service. Learned alot of things about him that I didn't know.