FIND AN OBITUARY
Service information is posted on our website only with approval from the family.
If you are seeking information not listed below, please contact us.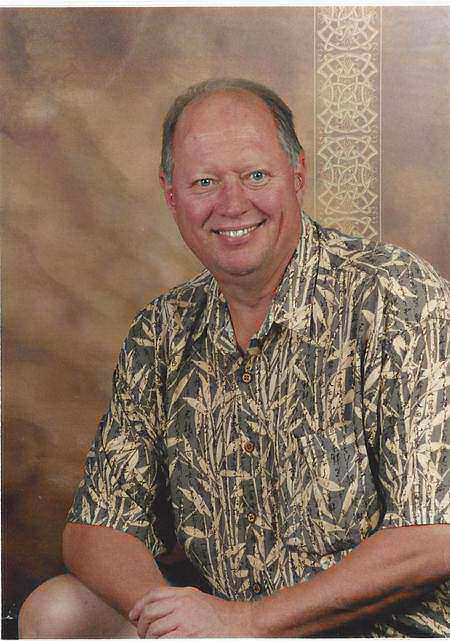 Edward Mark Foss
11/24/1952 — 02/15/2012
From Richland, WA, US | Born in Richland, Washington
Edward Mark Foss
Our beloved brother, father, grandfather, uncle and friend, Edward Mark Foss went to be with our savior Jesus Christ on February 15, 2012.
The jewels of Ed's life are his children – Jennifer, Jacquie, Matthew, Mandy, Karen, Trisha and Jenny, as well as his beautiful grandchildren Ashley, Taylor, Zach, Cassie, Alexis, Joseph, Lindsey, and Samantha.
Ed believed in living life to its fullest, contributing to many community organizations and his church, the Richland Lutheran Church. He was a veteran of the United States Navy, serving on the U.S.S. Coral Sea. His family and friends will miss his smile, sympathetic ear, helpful nature and his zest for life.
An open viewing will be held at Einan's Funeral Home on Sunday, February 19 from 2 p.m. – 6 p.m. and a memorial service will be held Monday, February 20 at 10 a.m. at the Richland Lutheran Church.
In lieu of flowers, donations may be made to Good News Today, the VFW Richland Post, Children's Cancer Fund of America, or the American Cancer Society.
I will surely miss Ed's humor. He was a great guy to work with.
My condolenses to the Family for there loss.
God Bless
Dave
I can't believe Ed is gone. I haven't seen him in years, but I'll always remember the little boy who sat at the desk in front of me in first grade.
this has been truly a sad year for our family. I feel bad that I had lost track of Eddie and his life. I look forward to learning more. I remember him calling my mom and I when my Dad passed…I think it was our last conversation
He will be missed. I have many great memories of my time spent with the Foss family: the parents, Mike, Fred, Ed, and Don.
I was so privileged to know and work with Ed for many years at Hanford. He was one of the best people that I ever worked with, and we always had lots of fun. I will forever cherish the memory of Ed dressed up as a very old man leaning on a cane, and wishing me a happy 50th birthday. My thoughts and prayers are with the Foss brothers and Ed's children and grand children. He will be remembered and missed very much.
Ed was a fun-loving kind man that was always a pleasure to spend time with. He was willing to give his time and effort working for the kids of many families, ours included. He will be greatly missed and our thoughts and prayers are with his family.
I will always have fun and good memories of Ed. The Foss family would come back to Iowa in the summer to visit. The one memory that I will never forget is the summer that he got his head stuck between the bars on the foot bridge and couldn't get it out. Don and I had to hold his ears next to his head then he could remove it.
Veteran to veteran "Anchors Aweigh"
One of your Iowa cousins
Jr.
17 years ago, I met Ed and his family. He took me into his home with open arms, and made me feel part of the family. He was kind and caring and always had an open ear.
Ed was a great man, and will truly be missed.
Love you, Mandy, Trisha, Jenn, Jacquie, Matt, Jenny, Karen and Teri!
We send our deepest sympathy to the family of cousin Ed. I Lauriehave many wonderful memories of Foss family visits to Iowa. The best time was when my DadUncle Paul would take Ed, Don and I fishing. The biggest trip was to Ottumwa and we caught 63 fish. There was a huge fish fry to follow.
When we visited WA and went fishing in the Snake River- I remember the huge fish- oh I mean tire that Ed caught- it was great fun.
We have wonderful memories and believe that Ed is in Heaven! Our hearts are with your family.
Although we are far apart, you have always been in my heart.
I Love you all
Aunt Mary
I will always remember Ed as a loving and caring man who opened his door to anyone. I remember spending nights and weekends at his house laughing and sharing great memories. May the family find peace and comfort in knowing that his loss is felt by all who knew and loved him.
Our sincerest sympathies to all of Ed's family. He was a fine man and a wonderful father and grandfather.
The Disney's
Eddie, the angels will never be the same now that you have joined them with your love for Halloween. I have known Eddie since high school, but really got to know him from working closely with him over the past 18+ years. He was one of the softest hearts I have ever met, lending a hand to anyone who may need help. He and I shared a love of Halloween, and use to plan our costumes weeks in advance to wear to work. Eddie would dress up as anything…he was hysterical. I will always cherish those memories of laughing and laughing over a joke or whatever. His laugh was infectious. I will miss him. My thoughts and prayers go out to his children and family during this time, and may you all have the support of one another to lean on.
My condolences to Ed's family. I will miss his wonderful sense of humor…
Ed was a great friend, colleague, fellow Veteran and was always up for a game of golf. Most of all I will remember Ed as a man who loved his family, his Country and a great contagious laugh. Peace and Prayers to Ed's family.
Semper Fi my friend,
Bob
My thoughts and prayers are with you at his sad time. Ed always got stuck playing with his girl cousins in Iowa because Don and Jr. would run off on him. I was glad they did because we had so much fun. My fondest memory was playing Barbie dolls with him. He seemed to enjoy it! Love Alice
Ed was a a very kind man and loved to laugh. I have already missed having him come through my checkstand at Albertsons. Always very friendly and we would catch up on his grandkids and my granddaughter. My condolences to all the family; remember the good times. God Bless you all.
God will take care of you Ed, might even take you fishing!
Dear Family,
One of the biggest highlights of my summers growing up was having my cousins arrive in Iowa from Washington. Always being on the farm with our Grandparents allowed me to spend alot of time with everyone. I treasure those memories so much. Several years ago, my Dad and I had so much fun with Ed and father Jim in Lake Mills. Ed was so jovial, kind, and a great visitor. We appreciated it so much. Our love and prayers to you at this time.
John and Karen Arthur
Coralville, Iowa
Ed was a good friend throughout my life. He will be greatly missed. His warm smile every time we met is probably what i'll miss the most. It always seemed no matter how long since we last talked, it was picked up like yesterday. We wish the family our fondest condolences. Mr and Mrs. Dale Dudley.
My sympathy to the Foss family.
I taught Jennifer and Jackie in 2nd grade and remember the support you dad showed you gals in school. May God give you strength and peace at this time.
In Christ, Mrs. Bolls
I am thankful that I had the pleasure of knowing Ed. He will be missed tremendously, but will not be forgotten. May the family find the time to heal and also forever cherish his memory.
Don, Marcia and Family,
Praying for peace and comfort during this difficult time. Ed was a fun, nice, generous man. He will be missed very much.