FIND AN OBITUARY
Service information is posted on our website only with approval from the family.
If you are seeking information not listed below, please contact us.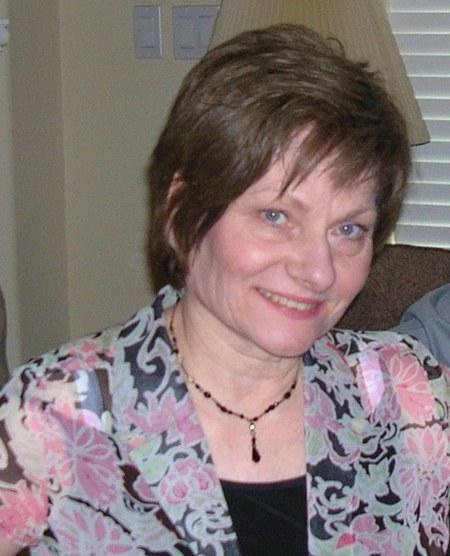 Karen Lea Martin
12/03/1942 — 02/18/2012
From Richland, WA, US | Born in New Castle, IN
Karen Lea Martin
Karen Lea Martin
Karen Martin 69 went home to be with her Lord and Savior on February 18, 2012, at Richland, Washington. Upon arrival in Heaven, she was wonderfully and joyously greeted by her Mom and Dad and a very special Aunt "Tibby", a strong Christian influence early in Karen's life. Karen would help Aunt Tibby cut out flannel board pictures, used during Sunday School to tell the precious Bible stories to the children of the community who attended Greensboro Church of the Nazarene.
Born December 3, 1942, in New Castle, Indiana, she was the third of five children born to David Harrison Rutherford and Nellie Estell McDonald Rutherford.
Karen grew up in a small community of Greensboro, Indiana. She attended the Greensboro Nazarene church and was an outstanding 1st chair clarinetist in high school and played the clarinet in the church orchestra. She graduated from Knightstown High School, Knightstown, Indiana; and worked at the Indiana Rayon company in Greenfield. Before her graduation from high school, Karen a preacher's kid had reluctantly went on a well-chaperoned "short drive" with another teen named Dan Martin, a West Virginia kid, who spent a summer with his grandparents in Greensboro. Prior to enlisting into the United States Air Force in 1958 Dan was living with his brother and family in Greensboro and was now bold enough to speak to Karen when the opportunity presented itself. They corresponded periodically over the next three years during Dan's assignments to Texas, Massachusetts, Alaska, and Maryland. Following Dan's reenlistment and assignment to Bunker Hill Air Force Base, Peru, Indiana, in 1962, things got serious. Dan would travel to Greensboro every chance he got and stay with his brother and family who lived next door to Karen and her folks, Rev. and Mrs. David Rutherford.
Karen and Dan's love blossomed as Dan recommitted his life to Jesus during this period, due largely to Karen's love for and her steady walk with the Lord and the peace she had turned into such a strong influence in their relationship. In October, they announced their engagement and married December 15, 1962 in the little Greensboro Church they had attended years earlier. Following a short honeymoon to Florida, they moved to a small community just outside the main gate of Bunker Hill Air Force Base and into a very small trailer house 8' X 28'. This thing was so small you had to step out the door of the trailer to open the refrigerator, well almost. They moved from the trailer house into a small apartment in Peru, Indiana, and then to a small house. It was during the move to the little house that labor pains started and their firstborn son, Todd, arrived at the Bunker Hill Air Force Base hospital. They moved from the small house to a new trailer home they purchased and parked directly behind the little house. Daughter Kamie made her appearance also at the Bunker Hill Air force Base hospital. Now there was a number one son and a number one daughter, and the Dan & Karen Martin Air Force family was complete.
In 1968 Dan, now a 10-year veteran, received orders for reassignment to Tan Son Nhut Air Base, Saigon, Vietnam. This was not a time of joy, leaving a wife and two small children, but it was a duty that had to be honored. The year passed extremely slow for the family, as Karen was both Mother & Dad. However, with help from the Peru Church of the Nazarene family, her Greensboro family, and other military family friends there to support and assist as needed, the year finally passed.
Upon Dan's return from Vietnam, the family moved to Bellevue, Nebraska, home of the Strategic Air Command and Offutt AFB. This four-year tour of duty kept the family busy as members of the Omaha Fay Blvd. Church of the Nazarene and Karen decorated their "first" home built on Lloyd Circle. Karen's talent of decorating not only the inside, but teaching Dan which plants to plant, where to plant them, and the art of landscaping, turned an ole feeder lot for cows waiting for processing into a thing of beauty. Karen, gifted with the sewing machine, made matching dresses for Kamie and her to wear during special occasions at the church. She made a couple of "leisure" suits for Dan and several things for Todd. She was a den mother for the young boy scout troop Todd joined.
In 1973, Dan was transferred to Colorado Springs, Colorado, home of NORAD/ADCOM. They purchased their second new home and Karen was at it again with a new decorating/landscaping challenge. This was a blessed assignment, home of the Nazarene Bible College and our "Trinity" Church of the Nazarene. Church workers were abundant with the Bible college students and these were wonderful days for the family, so many sites to see and things to do, many memories of picnic lunches in the Garden of the Gods and other scenic areas within a 50 mile radius. Karen took a job with JC Penney company and enjoyed her part time work with them.
In 1978, Dan was reassigned to Izmir, Turkey, for a 15 month unaccompanied tour. Again, Karen, Todd, & Kamie were left without a dad at home for a period of time. Dan broke the 15-month tour in half and came home for a month in the middle, which was very helpful. While Dan was completing the last half of the tour in Turkey and knowing he was returning to Colorado Springs as part of the unaccompanied tour promise, Karen took the initiative and had a new home built and sold the home they were living in. Dan still can't get over the address of the new home "6235 Powder Puff Drive". The home was gorgeous, spacious and another decorating/landscaping challenge. To this day, Kamie has the floor plans to the Powder Puff Drive house and it remains her dream home.
After being back in Colorado for a few months, Dan was offered a position with WPPSS and moved to Richland in May 1979 to begin work. During the week prior to Dan's work starting with WPPSS, Karen spotted a home under construction in Meadow Springs and the house was purchased and available when Karen, Todd, & Kamie arrived in July. This was yet another decorating/landscaping challenge for Karen, especially with the wind and everything the wind carried during the blowing season, which seemed never to cease. In this house her decorating talent produced a beautiful home and large yard with many trees and oh so many leaves. This was their home for more than 20 years. Todd and Kamie graduated from Richland High. Todd then traveled to Nampa to start college at NNC where he subsequently met Lisa Baer at a high school basketball game being played at the NNC campus and the rest is history. They live in Boise, Idaho and are the proud parents of two wonderful young men, Jake, who graduated with honors from the University of Colorado in December 2010 and Wade, a freshman attending the University of Oregon. Kamie elected not to attend NNC and remained at home until her marriage to Matt Mahoney, a Richland high School sweetheart. They reside in West Richland and are the proud parents of two wonderful & talented children. Chloe, the number one, most favorite and only granddaughter, is a junior at Richland high and Riley, the third grandson attends Enterprise Middle School and never met a sport he didn't like to play.
Karen continued to work part time at JC Penney company and was one of the top sales associates each year. She finally called it quits and became a full time grandmother which she cherished most of all. There were many trips to Seattle, Spokane, Portland, Boise, and here in the Tri-cities to watch grandson, Jake, play hockey. "Grandma Karen" as she is called by the Idaho boys, knew nothing about hockey, didn't particularly like the smell of the bleacher area with one or two exceptions and the cold was another detractor. However, she was there to root Jake on. Jake was a gifted and fast skater, captain of his team, and won many awards along with a concussion or two that "Grandma Karen" didn't particularly care for. Wade was there too, supporting his brother and could keep himself busy as well. Although he didn't play ice hockey, we watched him play another form of hockey in the grass field, but his true talent is music and he can play any instrument he sets his mind to. He played his guitar at Grandpa's 99th birthday celebration at our home and was selected to play 1st Trombone for the All Northwest Jazz Band in Bellevue, Washington in February 2011. He is a member of a Jazz band at the University of Oregon.
For the Washington grandkids, Chloe, being the only granddaughter and lets everyone know she is the one, only and most favorite granddaughter has been taught how to sew those special baby blankets Karen would make for the new babies born to the church family. Chloe was a dedicated ballet dancer and performed in many Nutcracker performances throughout the years. It is a love she has and unfortunately, had to end due to an injury resulting in surgery to her knee. "Moggy", as the Washington grandkids called her, thinks Chloe should pursue teaching ballet since she has such a love for the profession. They shared so many good times together doing those special grandma/granddaughter things, especially with Chloe's ability to chat and chat and chat.
Riley was a little different, he is so picky at what he eats and always had his menu of the things he likes and for the most part, would have his wish fulfilled. Riley is very competitive never wanting to lose at any game. He was interested in Dominos as long as he was ahead. He would get in the bed with Moggy, bring the Ole Maid cards and move his hand in such a way that the card Moggy pulled was in fact the old maid. What he didn't realize is Moggy was well aware of this and enjoyed being the ole maid if it brought him pleasure.
One thing that has been a standout attribute to these grandkids is academic achievement and the love and respect they show for each other. Their parents are to be commended for establishing a home environment that produces such loving children.
Following Dan's retirement in 2001, they had another new house built in Brookshire Estates. Karen was once again, challenged to decorate/landscape and was more active in the design of the house as she added a room for a study, and designed the patio to be turned into a sunroom by adding glass panels. She was also involved in the ceiling design, archways of open areas and cultured stone selected for the fireplace and entryway. She sewed the curtains used throughout the home, and made it warm and welcoming for everyone who visited. Karen would decorate with the colors of the seasonal changes. Christmas was special and most of the time there would be several decorated Christmas trees throughout the house. The home was dedicated for God's use "By wisdom a house is built, and through understanding it is established; through knowledge its rooms are filled with rare and beautiful treasures" Proverbs 24:3-4. Karen's desire for our home was that it be a place of warmth, laughter, and that all who visited would feel welcome and sense a special presence of our Lord. "O Lord, our God, our homes are Thine forever! We trust to thee their problems, toil and care. Their bonds of love no enemy can sever if Thou art always Lord and Master there. Be Thou the center of our least endeavor. Be thou the Guest, our hearts and homes to share". Barbara Hart
Karen was preceded in death by her mother and father. She is survived by her husband of over 49 years, Dan; son Todd and Lisa Baer Martin, grandchildren Jacob and Wade of Boise, Idaho; daughter Kamie and Matt Mahoney, grandchildren Chloe and Riley of West Richland, WA.; Brothers Richard Rutherford of Muncie, Indiana, and Robert Rutherford of Fort Myers, Florida; sisters Linda Pass of Ossian, Indiana and Glora Williams of Richmond, Indiana.
Friends and family are invited to her memorial service at 2:00 pm March 10, 2012. The service will be led by her nephew Rev. Richard Allen Martin, at the Richland Church of the Nazarene, 2500 Jericho Rd., Richland, WA 99352 Ph: 509-627-0759
In lieu of flowers memorial contributions may be made in Karen's name to: Hospice at The Chaplaincy, 1480 Fowler Street, Richland, WA 99352
Karen is now an angel in the home of the Lord. We will greatly miss
her though her presence will always
be with me.
Her loving sister, Glora
Dan Martin and family,
Angie and I express our deepest sympathy for the loss of your spouse, mother and grandmother. Our prayers go out that you will receive Gods comfort during this period. We know that Karen is now with Christ in heaven in eternal life with her mother and father.
Dan & family,
So sorry for your loss. Our thoughts and prayers are with you in this time of sorrow.
Dan and family,
We are so very sad and sorry for your loss. All of you are being kept close in our hearts and in our prayers at this difficult time.
We can be certain that Karen is rejoicing in heaven with all her loved ones that has gone before.
I will miss her
Her loving sister.
Linda
Dan, Todd, Kamie and family, please know that Amy and my prayers are with you as you grieve for the loss of your wife, mother and grandmother. Amy and I know exactly what you are going through, as Amy lost her father, suddenly, this past Christmas. We rejoice in the fact that we will see them again someday, but will definitely mourn the loss until then. Scott and Amy Bonar
Dan and family,
We are so very sad and sorry for your loss. All of you are being kept close in our hearts and in our prayers at this difficult time.
We can be certain that Karen is rejoicing in heaven with all her loved ones that has gone before.
I will miss her
Her loving sister.
Linda
Hosea: 6-3
He will come to us like the rain,
like spring rain that waters the earth.
Karen came to us from blessed birth,
Her special memories and love,
will never be lost or in vain.
Dan
Terrie and I would like to express our sorrow for the loss of your wife and friend.Our thoughts and prayers are with you and yours.
My thoughts,love and prayers are with your whole family through this sad time..I remember her as a child and my last phone call with her a few years ago.Another very sad lost for our family..From your cousin,Deborah Rutherford Gray..may we meet again in heaven..with our wonderful Lord…
Dannie, our condolences to you and your family on the loss of your wife and mother Karen. Our thoughts and prayers are with you all, as you have not been forgotten.
Lee & Ellen Leingang
Our prayers and thoughts are with you as you have lost this precious lady in your life. May the God of peace be there as you adjust to a new life without your partner and friend. Lee & Gerry
Dan and family,
Thinking of you at this time of loss and praying that the reality of heaven's joys Karen is now experiencing will bring comfort to your heart.
We love you so much!
Dan, God bless and comfort you in this time of loss. You are in our thoughts and prayers. May the peace that passes understanding be yours at this time.
Dan,Todd, Kamie and families, our hearts join yours in the sorrow of Karen's passing, but rejoicing in her entrance to the presence of her Jesus. Well done, must of been echoed by the throng of saints as she joined them. She will forever remain in the hearts of those who loved her. Mark Wodward, Art & Doroty Woodward