FIND AN OBITUARY
Service information is posted on our website only with approval from the family.
If you are seeking information not listed below, please contact us.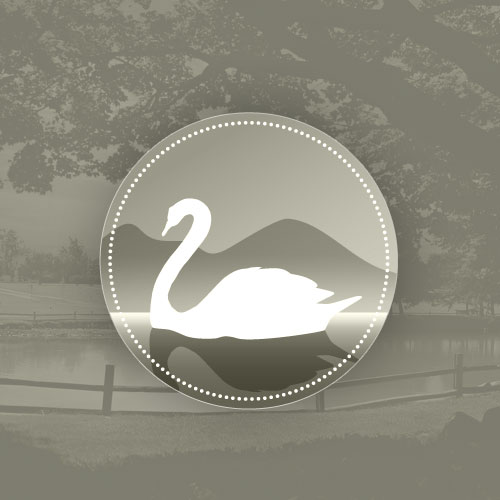 Dawn Marie Warren
09/26/1965 — 03/17/2012
From Benton, City, WA, US | Born in Sunnyside, Washington
Dawn Marie Warren
Our beloved Dawn Marie Warren, 46, passed away peacefully in her home with her soul mate at her side on March 17 after a courageous battle with cancer.
Born September 26, 1965, Dawn Marie was the gregarious fifth child of six children born to Virgil and Rita Schrank Warren. Born in Sunnyside, Washington, Dawn Marie was fondly nicknamed "wiggle worm" by her grandfather at a very early age. The nickname was an early indication of her future lifestyle. She spent her childhood years in Kennewick, Washington where she attended St. Joseph's Catholic School and Kamiakin High School. She graduated high school in 1983 with a special focus on early childhood development. In high school she enjoyed participation in the color guard, hanging out with friends and sharing her life with siblings. Each sibling had a special and unique connection with her that will truly keep her spirit alive within the family. She was more than a sister – she was a confidant, sounding board and true friend.
In true "wiggle worm" fashion, Dawn Marie proved at an early age that she was independent minded, strong willed and full of energy. At age 19, she married and gave birth to her twin sons, Joshua and Justin, and 14 months later a third son, Ryan. Her fourth child – her precious daughter, Chandal – was born six years later. The early family life meant living in many areas in the northwest where her husband's job took them before they settled in Benton City, WA. Her children were her focus and she dedicated her time and energy to ensure they were well cared for and supported in all their interests. Dawn was always on the go for her work or kids, and she was the kids' advocate in all of their endeavors. As a sports enthusiast, she followed the kids to almost every sports event. Throughout her life, she never lost sight of the importance of her close friends and family. She hosted many family gatherings and dedicated time for her many friends including the special friendship she developed with Cheryl Crockett who provided companionship and laughter for many years.
As the kids grew up and out she used her energy to have fun and discover herself as a classy, graceful woman. In the process, she made lasting friendships with people from the West Richland Golf Course. These friends proved to be dedicated people who supported her through many trying and exciting times. Through this connection and as she was discovering herself in a new role, she met her best friend Joel Mackay. With this relationship, she not only found her soul mate, she also uncovered a passion for the vintner's life as she dedicated many hours as a vineyard manager at MonteScarlatto Vineyards. She worked beside her best friend Joel and black lab King as they planted the vineyard, harvested the fruits of their labor and hosted wine events. Stay tuned for Dawn's Bikini Barberra where a percentage of the sales price of each bottle sold will go to cancer research.
The love of the vintner's life was only second to her recent role as grandmother. Each of her five grandchildren held a special place in her heart and she found tranquility and pride as she held each one.
Through her struggles with cancer, Joel showed his love and dedication by staying by her side and provided the love and care that she deserved. For this the family is eternally grateful. Dawn fought a brave battle and she leaves us with the important life message to:
Live life to its fullest every moment of every day, Love like you have never loved before Laugh often every day.
Dawn Marie was preceded in death by her grandparents, precious great Uncle Fred whom she shared the special connection of birthdays, many family members and her good friend Tracy Paulsell who also left us too early.
Dawn Marie is survived by her best friend and soul mate Joel Mackay; parents Virgil and Rita Warren; children Joshua Krystal, Justin Cally, Ryan and Chandal; grandchildren Damion, Landon, Gauge, Caleb and Danner; siblings Debbie Rucker Tom, Ernie Ronda, David Bobbi, Doreen Shadand Dale; many family members and friends.
We miss you Dawn, Mom, Grandma, daughter, Lil Sis, best friend. We love you.
In lieu of flowers, donations may be made to the Tri City Cancer Center or the Fred Hutchison / University of Washington Cancer Research Center.
Viewing at Einan's Funeral Home on Wednesday March 21 from 4:00 p.m. – 8:00 p.m. with a Rosary at 6:00p.m. Services will be held at 12:00 on Thursday March 22 at Christ the King Catholic Church in Richland. Graveside services at Sunset Memorial Garden will immediately follow the services.
Many prayers to Dawn's family and friends…like a previous guest I had often thought about re-connecting with Dawn and just never took the opportunity do it. I can tell that she had a wonderful life with many friends, memories and much love. I will always remember her bright smile and laughter…rest in peace Dawn
Our prayers are with you.
Dawn–I did not have the pleasure of knowing you personally. I heard about you through your parents. They loved you so much. You are so special to them. God grant eternal rest to you.
Life gives us moments with one another. Sometimes in those moments we get memories that will last a lifetime. We are greatful for the time we spent together and feel blessed to have known Dawn and her family. You will be greatly missed.
Rest In Peace my Friend.
Dawn Marie is one of the few people, besides family, that I can say I've known my entire life. I'm so very sorry that she's no longer with us, but grateful that she is no longer in any pain. My love and prayers go out to all of you who are grieving her loss.
I am very saddened to hear of Dawn's passing. I had the joy of meeting Dawn at the WR Golf Course. She was a very beautiful woman inside and out! My deepest condolences to her family and Joel.
Dawn, we are sure going to miss you but we will never forget all the good times that was had. We will never forget you. God speed.
So very sorry to hear about your loss.
Gods Garden
God looked around his Garden and found an empty place.
He then looked down upon his earth and saw your loving face.
He put his arms around you and lifted you to rest.
His Garden must be beautiful, he always takes the best.
He knew that you were suffering, he knew you were in pain.
And knew that you would never get well on earth again.
He saw your path was difficult, he closed your tired eyes,
He whispered to you "Peace be Thine" and gave you wings to fly.
When we saw you sleeping so calm and free of pain,
We would not wish you back to earth to suffer once again.
You've left us precious memories, your love will be our guide,
You live on through your children, you're always by our side.
It broke our hearts to lose you, but you did not go alone.
For part of us went with you on the day God called you home.
With Love and Sympathy,
The McIntyres
Looking back thru my life I find some of my earliest memories have you in them Dawn. Sleepover in the backyard, birthday parties, snowball fights against the kids across the street. Silly me, I always thought there would be time to reconnect and laugh again. Now I'll have to be patient and wait till it's my turn to move on – then we really will have all the time in the world and enjoy every minute of it. Thanks for the memories.
dear warren family iwas shocked and saddened by the passing of dawn. ifound out through the obits in the tri-city herald on line. my maiden name is schleder…..may God grant you and your family the strength and spirit to carry you through this. if you have the strength, isuggest you go to find a grave.com to set up an online memorial for her. my parents arethere and its a big comfort to me to be able to visit with them. again my deepest condolenses to you ione stevens schleder
So sorry for your loss. May the God of comfort continue to furnish your family with peace and hope at this time.
Rest in peace dear friend. The pain is gone.
We miss you.