FIND AN OBITUARY
Service information is posted on our website only with approval from the family.
If you are seeking information not listed below, please contact us.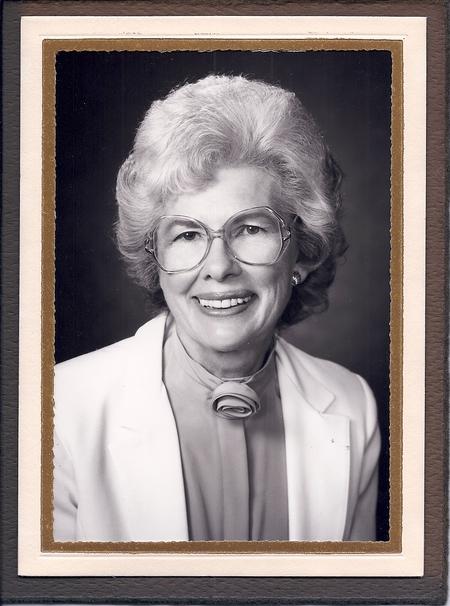 Evelyn Marie Copeland
04/23/1924 — 03/25/2012
From Richland, WA, US | Born in Brodhead, WI
Evelyn Marie Copeland
Our beautiful and beloved Evelyn left this earth March 25, 2012 after a short illness.
Evelyn was born to Emil and Amy Bonewitz Preisig on April 23, 1924 in Brodhead, Wisconsin. Her parents moved to Clarno, Wisconsin where she grew up and attended grade school in a one room brick school house. The one teacher in the school Rudy Kuntz taught all the grade levels first through eighth grade. She attended high school in Monroe, Wisconsin. She grew up playing with dolls and in the woods behind their house with her sister, Esther, and childhood friend, Ruthella. She attended high school in Monroe, Wisconsin.
After graduating from Monroe High School she worked at a monument shop as a book keeper for a man who cut gravestones. Later, she worked at Fairbanks Morse Company in the tabulating department. During this time her future husband, Harold, had an arranged meeting on the night shift. They had their first date ice skating on a creek in Beloit. They shared movies and dancing to the tunes of the Big Band Era during which time they became engaged. Harold left for military service soon after. During his training time in the Navy in Chicago, they decided to get married on a week end leave on January 27, 1945. Following his discharge from the Navy, they enjoyed several months together until Harold obtained a job in Denver, Colorado. After this, Harold accepted a job with General Electric in Richland, Washington, where their two daughters were born. They were introduced to Westside Church. Evelyn was active in Church Women United, served a Scout leader and organized the Teen Canteen for youth after school activities. She was active in the Tri City Camera Club where she received several awards for her artistic photography abilities. Harold and Evelyn were introduced to Westside Church, where she served the Lord through her many contributions to the church. She served as deacon and elder, and was on the building committee, where she was the only woman on that committee. She also did wedding planning and Bible studies. She was a devoted stay at home mom, raising their two daughters during this time.
During her more than sixty years in Richland she and her family enjoyed camping, vacation travels, waterskiing and hiking, train trips and Nordic skiing in the Blue Mountains. After several years of health ailments she experienced a slow decline while receiving care at the Richland Rehabilitation Center. After over a month at Richland Rehab, she experienced a sudden and rapid decline in one day requiring transportation to ER, and the Lord taking in his arms in that same day. She received many encouraging cards and prayers from dear friends and relatives, and enjoyed those many cards and prayers.
The memorial service will be held at Westside United Protestant Church on Saturday, March 31, 2012 at 2:00 p.m. Any memorials can be made to Westside Church at 615 Wright Avenue, Richland, Washington. Evelyn is survived by her husband, Harold and her two daughters Diane Warren of Parma Idaho, and Roxanne Copeland Wayne Oguri of Auburn, Washington and five grand children and four great grand children.
Dear Hal, Diane & Roxanne. Golly, I can hardly believe what I belatedly heard ! She seemed to be doing pretty well out at R.R. up until I finaally left. Such a beautiful Lady–not a hair out of place; reminded me of my Dear Aleene. Please accept my LATE sympathy to you dear ex-neighbors. Love Bob
Evelyn was certainly one of Jesus' beautiful flowers…she just shined His love to so many others.
My dear Grandma Copeland you will be missed deeply. I have many years of wonderful memories and stories that I will never forget. Thank you for being an example to me with always put your best foot forward and in tough times you prevail by showering kindness to others.
The fun I had going thru Grandma's recipes…Carrot Cake…Red Velvet Cake.
The loved all the stories that went along with the recipes and that everyone has mishaps in the kitchen. When you have lemons you can turn them into lemonade. Never fear when there is a will there is a way.
If you would give her a couple ingredients to work with she would be able to create a tasty dish.
The most memorable recipes are $100 Cake Recipe and the $500 Cake Recipe story.
I first met Evelyn when I attended Westside Church. Later, to my surprise, I saw her at a Porsche event. I quickly learned she was a car enthusiast. Behind Evelyn's smile and sweetness was a very strong woman. She will be missed by many.
Diane Rochelle
I have known Evelyn since 1958, I was 16 years old and had just purchased an old MG. Evelyn and Hal were members of the Sand and Sage Sports Car Club which I had joined. She was always at our meetings and active in club events.
In the 70's she was alongside Hal, supporting and participating during the early days of our Can Am Region, Porsche Club of America, when it was relocated to the Tri-Cities.
Our trips to Portland for the Rose Cup races always included the Copelands. I will remember Evelyn sitting with Hal on the grassy hillside with the rest of our group, urging on our favorite competitors.
Through the years, I was fortunate to be able to visit with Evelyn occasionally, I will miss her very much.
Spence Mitchell
My family grew up with Hal and Evelyn though our connection with the Tri-Cities Porsche Club where we met them in 1977 after Florence and I were just married. She will be deeply missed by all of us.
Soon after I had first attended Westside church there was a knock on the door of my 3rd story condo. There was Evelyn. Later on Hal and Evelyn and I became good friends. They invited me to dinner on a New Years Day.
They always came to the receptions at Allied Arts so when they didn't show up recently, I knew something was wrong. I will miss her love and support.
My love goes out to Hal and to their daughters.
Thelma Triplett
Our family will miss Evelyn, Mrs. Copeland as our girls call her. She was a wonderful neighbor and I will miss our talks over the fence as she noticed how the kids have grown.
She was the picture of kindness, grace, and an example of what God has called us to be in our community. To spend time with Evelyn and Hal is to experience a taste of what life used to be like. A more decent and civil era. One that a young married couple had never been a part of. Evelyn, you were a great example to the Hipke's and for that we will miss you terribly and we will never, ever forget you.
We have known Eveyln and Hal for a number of years. A wonderful couple. Eveyln was a sweet and caring lady and always a lady. Our heartfelt thoughts and prayers go out to Hal and the family. She will be missed.
When we first moved to Richland in 1964 we joined West Side Church. Evelyn was such a lovely person. She was in my Circle and welcomed us so lovingly into that church community. At that time she was trying to get an after school program for teens off the ground. I was so busy with our young family that I wasn't able to help but she made many visits to our home just to talk and be friendly. She was beautiful both inside and out. I was far from home but she made me feel like part of her family. My sympathy to her family on her loss.
Shirley Larson
Seeing Evelyn's lovely photo and her obituary brings back a flood of memories, as I lived around the corner from the Copelands as a child, and Diane was my best friend in grade school. Evelyn was always so gracious and patient with my sisters and me. She even let my sister Susy, age 3 at the time, come into her home and play while we were at school. She was also one of our troop leaders. In the Copeland home I was able to observe what a calm, stable family life was like. I'm so glad I got the chance to tell her that a few years ago. She made a difference in my life, and helped shape who I am today. My condolences to her family.
I was so sorry to read that Evelyn had passed away. We were neighbors of the Copelands on Atkins when all our children were growing up. We had wonderful neighbors in that one block. I am so sorry that I have another commitment and will not be able to attend the memorial service. I pray the family may have peace in knowing that Evelyn is with her Lord and Savior. God's Blessings!
Dear Hal and family,
I wish you comfort and peace at this sad time. Evelyn will be missed. She was always so pleasant and wonderful to be around. I know that God will be with you and HE will help you cope.