FIND AN OBITUARY
Service information is posted on our website only with approval from the family.
If you are seeking information not listed below, please contact us.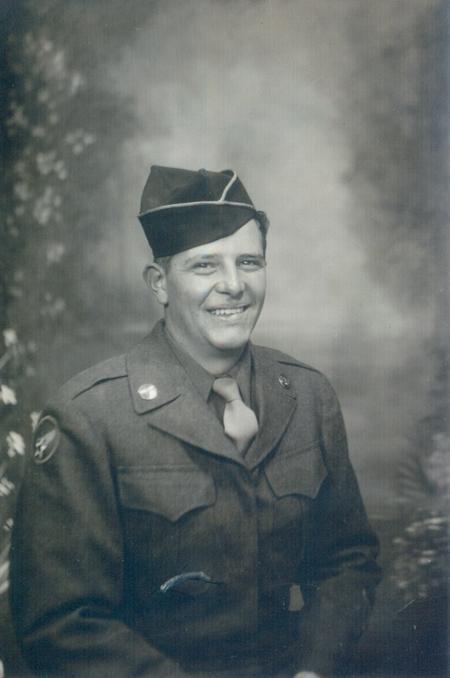 Lonnie Richard Rhoten
12/26/1927 — 03/09/2012
From West, Richland, WA, US | Born in Conway, Missouri
Lonnie Richard Rhoten
Lonnie Richard Rhoten, 84, of West Richland returned to his eternal family March 9, 2012 surrounded by his children at home. He was born in Conway, Missouri on December 26, 1927 to Pearly & Effie Dora Rhoten in a small one room log home. He graduated from Shady Grove School in the 8th grade in Conway, Missouri. He was drafted into the U.S. Army in 1946 then was transferred to the U. S. Air Force. He came to Richland, Washington in 1947. He married Joyce Karren July 15, 1949. They were sealed in 1957 in the Logan Temple for time and all eternity. They were blessed with nine children. He was an active member of the Church of Jesus Christ of Latter-day Saints. He served his Savior in many capacities and loved all he served. This played a big role in his life and his family's life. He spent many years in the Boys Scout Program, the LDS Church Sports Program, as a Home teacher, High Priest Group leadership, in the Bishopric, on the High Council and Temple Worker. He and his wife were best friends. They spent their time fishing, camping, and square dancing. They served three missions together; The Ireland Mission, The Salt Lake City Temple Visitor Center Mission, and the Kennewick LDS Church Bishop Storehouse. He was a retired Millwright with Westinghouse. He loved to garden, hunt, and deliver produce to anyone he knew. He loved to play baseball so much that as a young boy he would play without a mitt. He was known for his genuine, bright smile and his handyman skills. He could fix anything he was given. He was reunited with his sweetheart, parents, one brother, two sister and two grandsons. Their surviving children are Lonna Jo Courtney Nelson, Gifford, WA, Kerry Gaylene, West Richland, WA, Kent Connie, Richland, WA, Dennis Lou Ann, Richland, WA, Darrell Kimiko, Weston, FL, Randall Kathryn, Richland, WA, Lynette John Rowley, Walla Walla, WA, Ryan Holly, West Richland, WA and LueanaAlan Bowers, Ririe, ID.; 44 grandchildren, 64 great-grandchildren, and three on the way. Lonnie has one surviving sister, Neta Kinkade, Marshfield, Mo; several brothers- and sisters-in-law and many nieces and nephews.
The family would like to express their appreciation to hospice and love to all the nurses who attended to Lonnie during his time of illness.
Funeral services will be held at 10:00 AM Saturday, March 17, 2012 at the Church of Jesus Christ of Latter-day Saints Thayer Chapel in Richland. Graveside will follow at Sunset Memorial Gardens, Richland. Visitation will be Friday the 16th, 5:00-8:00 PM at Memories at Sunset Event Center, 915 Bypass Hwy, Richland.
Dear Rhotens,
Lonnie was a consummate Christian. He was kind, gentle, uplifting and fun. He seemed always to have a smile and a good word to say about someone, and seemed not to take life's difficulties to seriously. He was there to help people through the inevitable challenges of life. I look back on my encounters with Lonnie as a guide to how life should be lived.
Best regards,
Steve Colton
I am sorry to hear about Mr. Rhoten's passing. I will always remember his dedication to the youth and their athletic endeavors, Thank you for being a fine example. Every time I see or speak to Sue, I always ask about Mr. Rhoten. I wish I could be at the funeral. I will always remember him.
We will miss our pleasant visits we have had through the years since 1948.
I always remember Brother Rhoten's smile. He was a very nice man. My thoughts and prayers are with you.
To The Rhoten Family,
I was very sorry to hear of Mr. Rhotens passing. I remember him looking out for us younger workers on the assembly line in the Hanford 300 area. And although that seems like a long time ago, I clearly remember the example Mr. Rhoten set for the junior employees.
Mr. Rhoten was sure to treat us all fairly, with respect and patience.
Sincerely,
Luke Lilienthal
Sure sorry for your loss. Lonnie will be greatly missed but he was sure ready to go. I am so glad I visited with him the Sunday before. It was wonderful to talk to him then!
Lonnie has been such a special friend in our lives. He was always there to help with the home improvement projects like our concrete driveway on Potter! We felt very honored to have taken care of their dog, Lionel, when Lonnie & Joyce went on their mission to Ireland. We will always cherish the times we spent with him. The family has been blessed to have had him as a father, grandfather and friend.
I was so sorry to hear of Lonnie's passing and my thoughts and prayers are with the whole family. I have such great memories of Lonnie as he was a very positive influence on my youth. I remember well his enthusiasm as he coached our teams along with my dad. I remember him just being a great guy and always ready to help others any way he could. He was a really nice man who I will remember always.
During all the years I knew Lonnie, he always had a smile. I'm grateful for his friendship and having known him. He missed his sweetheart so much ~ they are now together again.
I am sadden to learn of the passing of Lonnie. I first met Lonnie when I transferred to the 300 area working fuels. He is one of the nicest guys I have ever known. We/Millwrights had a lot of laughs and fun times.
My sincere condolences to the family. And yes Dennis still remember our fishing trip at ring gold
Mike Kerr
Gayle and I were saddened to learn of Lonnie's passing. We are sorry not to be able to attend his services but will be with you in spirit. Our profound gratitude for his many years of service to others and to his family. He will be missed. Our love and sympathy goes out to all his loved ones.