FIND AN OBITUARY
Service information is posted on our website only with approval from the family.
If you are seeking information not listed below, please contact us.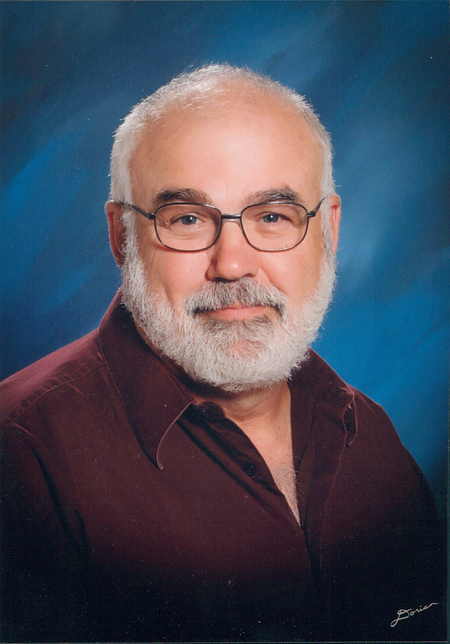 Thomas Jerald Regimbal
09/25/1951 — 03/31/2012
From Richland, WA, US | Born in Yakima, WA
Thomas Jerald Regimbal
Thomas Jerald Regimbal, 60, of Richland, Washington, died from stroke related complications, March 31, 2012, surrounded by family.
He was born September 25th, 1951, in Yakima, Washington, the son of late LuDean and Vincent Regimbal. He was the youngest of 5 siblings. On September 8th, 1973, he married Jami Yonce Regimbal, who survives.
He graduated from Washington State University in 1974 and received his masters from the University of Maryland in 1976.
He was a long time Richland teacher, most recently teaching 5th grade at William Wiley Elementary. He is survived by his wife: Jami Yonce Regimbal; three daughters and sons-in-law: Nicole and Scott Topel of Issaquah, Lyndee and Andy Lee of Renton, and DanL' and Tom Snitily of Vancouver; brothers: Gene Anna and David Regimbal; sister: Rosemary Regimbal Thomas, brothers and sisters-in-law Yvon Yonce and Joel Barber, Teri Yonce and Jay Sasser, Jaki Yonce Wilson, Michelle Heffner and David Yonce, and Michael Ryan; all of his grandchildren, numerous extended family, friends, and past and present students of Wiley Elementary. Tom, an outdoorsman, will be remembered for his kindness and love of family.
A rosary will be held Friday, April 13th at 6:00 P.M. at Christ the King Church in Richland. A service will be held Saturday, April 14th at 1:30 P.M. at Christ the King Church in Richland. Memorial contributions can be made to Wiley PTA. 2820 S. Highlands Blvd, West Richland, Washington 99353
your families are in our thoughts and prayers . god is with you all. love to all
Mr. Regimbal was my 5th grade teacher. He was the best teacher ever. He helped all the kids even when he helped them a thousand times and they didnt get he still helped them. He helped me a lot. I was a talker and i did destact the class a lot but Mr. Regimbal helped me with that now im not as much as a talker in class and dont distract the class a lot.
Rest peacefully Uncle Tom. You are already missed so very much.
I remember him from high school he was a kind and decent man, I am so sorry about his early passing.
Tom was such a special guy. So kind and fun. Always had a smile and a kind word. He will be missed by all who knew him. I wish I could come up for the service, but that is not possible. Love and prayers to you Jami.
I am so sad for the loss of such a great man. The memory of his laughter in the staff lounge at Wiley will always make me smile. Although I am a Coug fan, in his honor, GO HUSKIES.
Tom was indeed one-in -million. I knew him and his family from Carmichael. I hunted the "elusive Wapiti" with him, worked with him, and our kids played softball together. In our later years we kept in contact through various Regimbal family functions. Tom was an inspiration as I too became a teacher, advising me along the way. He will be missed. His family is a true testament to his character.
Dear Jami, Our sincere sympathy to you and your family for your loss.
We know a little of what you're going through as our youngest daughter Barbara lost her husband a year ago to pancreatic cancer and he was 59. Our families go way back and you are in our thoughts and prayers.
Sincerely, Buddy, Johnnie, Ron, Janine and Barbara
Tom was a classmate of mine at Christ the King School for many years. He also taught my son in 5th grade. He was a great teacher and a great guy. My condolences to his family.
Dear Jami and family
We were so glad we were able to see Tom before he passed. What a great person he was and he will be missed tremendously!
Wish we could be there but you will be in our hearts and in our prayers.
Love Irene & Joe
Jami and Family,
I am sorry to hear of your loss. Just wanted to let you know that I was thinking of you and your family. No words can fill such a large void..
Warm Regards,
Peter Brandt
Richland High School
Class of 1972
Don and I were so sorry and shocked to hear about Tom's sudden passing. We wish we could have attended his memorial service. Although we did not have the honor of knowing his family, we knew Tom well through our years of teaching with him in Richland. Most recently, I was able to visit with him on the days that I would substitute as principal at Wiley. I would always make it a point to stop by so we could talk and laugh about teaching "back in the good 'ol days"! He was a wonderful and caring person who touched so many lives throughout his career. Our thoughts and prayers go out to all of his family during this difficult time.
God Bless All of You
Dear Jami and all,
I was so shocked to hear of Tom's passing and my heart just goes out to all of you. He was a good man and caring teacher, as well as a loving husband, father and grandfather, deserving of the respect and love he had in this life. In the last several days I've heard of little acts of kindness and caring that he exhibited from others I know. Tom's was truly a life that touched others for good.
I'm sorry his time with you was too short. Through it all, I hope you feel the comfort of the Holy Spirit, knowing he is now held safely in the care of Jesus and that you too will one day be with him there. You are in my prayers and will continue to be so. Love, Val
Jami and family,
I was so sorry to hear of Tom's sudden death. I only interacted with him a few times, but they were enough to know he was a man of honor and integrity. Please know he is remembered by our family, as well as the many he touched during the course of his work and personal interactions. Peace to you and your family at this time and in all the days to come.
Jami, I remember when you & Tom worked at George Prout Memorial Pool when my husband, Rob Williams was your supervisor. We enjoyed watching your relationship at the very beginning, not realizing what a lifelong commitment you would eventually make. I am so sorry to hear of your loss, he was a wonderful man. You are in my prayers.
I worked with Tom for 2 years at Wiley and can say that he will be greatly missed! I will never forget his smile -his laugh as he had such a presence! I am sure he is watching over his family and the students at Wiley!
Jami and Family:
Linda and I will never forget all of the great times we had at University of Maryland. The antique and canoe trips are our favorites. Ourt thoughts and prayers are with you.
Mr. Regimbal was a nice guy he was funny amd he was the best teacher anyone could ask for and I miss him a lot it would have been nice though if he could have lived tell the end of 5th grade but life is ful of surprises and we got one that day and i will never forget
Dear Jami, girls, and family,
Tom will be missed by so many lives he touched. His smile filled a room along with his broad shoulders!!! May his heart and laughter fill every room you walk into. God Bless Tom and each one of you.
Much love!