FIND AN OBITUARY
Service information is posted on our website only with approval from the family.
If you are seeking information not listed below, please contact us.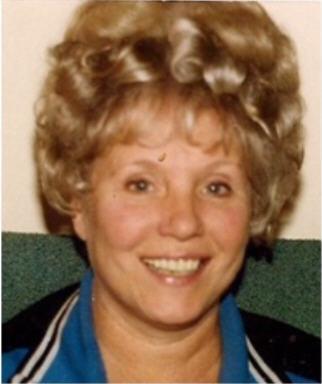 JoAnn Ardelle Biggerstaff Keough
06/23/1937 — 04/03/2012
From Richland, WA, US | Born in Wahoo, NE
JoAnn Ardelle Biggerstaff Keough
JoAnn Ardelle Biggerstaff Keough
JoAnn, our beloved mother and grandmother was called home by our Heavenly Father on April 3rd, 2012. She was born in Wahoo, Nebraska on June 23, 1937. She was the only daughter of John W. Biggerstaff and Leitha Lorene Schiefelbein Biggerstaff.
JoAnn worked for General Electric as a secretary in her early years, JA Jones later on and was a full-time mom. She married Robert Keough on Dec. 23, 1956 and had three children, Denise, Darla, Billy.
She loved to go fishing and camping with her family. She also made a lot of family traditions that are special today. She would make a big pot of chili, cheese and crackers and all the kids and grandkids would go trick or treating in the neighborhood. She was also famous for her shrimp cocktail at Thanksgiving and Christmas. She would get everyone together to bake Christmas cookies and decorated them.
She cherished the friendships she made with many people from school for many years. Where ever she went she loved to dress for the occasion. She was a very loving and caring woman.
JoAnn was preceded in death by her parents. Left to cherish her memories is daughters Denise Burford & Darla Miller and son Bill Keough & wife Terri. Grandchildren: Ashley, Brittney, Ryan Burford, Angela Sabin, Brooklyn & Breana Keough, Stephanie Hrevnak, Michael Miller & Robert Miller-Middleton and seven great grandchildren.
Graveside services will be at Sunset Memorial Gardens on the By-Pass Highway in Richland on Friday April 6, 2012 at 2 PM.
I am very sorry for the loss of your mother. You and your family are in my thoughts and prayers.
Richland High School Class of 1974
Mom, I know your in a better place now,but you are going to be greatly missed by all of us here. I know that your not in pain anymore and that makes me happy for you. Thank you for everything you have taught me over the years. I LOVE YOU!! Rest in peace mom and we will be together one day. You had the determination to walk again so I know that has come true for you now since you are pain free and running with the angels. I'm gonna miss you! Love your daughter Darla.
You will be very missed Grandma Jo Love you lots
your granddaughter
Stephanie
Mom you were way too young to leave us so soon, but I know that you are not in pain any longer. Since you have been so sick for so long, I have missed our famous cookie bakes and listening to Christmas music. Today is the hardest day of my life having to bury you, but I need to leave it in God's hands now and you can watch over us. I love you MOM and will miss you tons!!!!!!!!!
To all of JoAnn's family – My prayers are with you that you will be comforted. I first met your mother when I was 2 years old. I remember coming to your house on Barth with my older sister when she would babysit you guys. You guys were little – Billy wasn't born yet I don't think – and I was around 10. I remembering thinking JoAnn was the most beautiful, glamorous, elegant looking woman I had ever seen — she looked like a movie star to me! I know she went through many, many trials of all kinds during her life on earth, and that it was not always easy to be her. I felt great compassion for her in her sufferings — of every kind — and have prayed for God's mercy toward her many, many times, especially over the past year. I am glad her trials of this life are over. God be with you.
I, too, thought your Mother was so beautiful and looked like a movie star. My home was 421 Barth. Your Mom would invite me to stay for dinner, watching TV, and popping popcorn. I was totally in awe of your family life. The french roll and the perfect curls with the bobby pins. You are looking beyond yourselves knowing that she is pain free. Her job as Mom on Earth has not stopped but will continue. Trust me! Remember those days of baseball in the backyard, the mosquito fogger that we would run through after he passed by, those yummy dinners, lots of loud laughter, the ice cream truck, the Maulsbys across the street, the Croses where later your Mom would live. Be proud that your Mom was later lucky to be called "Grandma". Mom JoAnn is now in the neighborhood to see my Mom Jane. We are the children of two BEAUTIFUL MOTHERS. How blessed we were to call them "Mom". Denise, Darla, & Billy, I Love You!
On behalf of my family members here in Oregon and California, we send our deepest love to each of Joann's adult children. We share a very fond history spending holidays in your home. We are saddened by your loss and we wish you the comfort and strength you will require to deal with Joann's physical absence. We will hold her memory in our thoughts.
Love,
Uncle Mick