FIND AN OBITUARY
Service information is posted on our website only with approval from the family.
If you are seeking information not listed below, please contact us.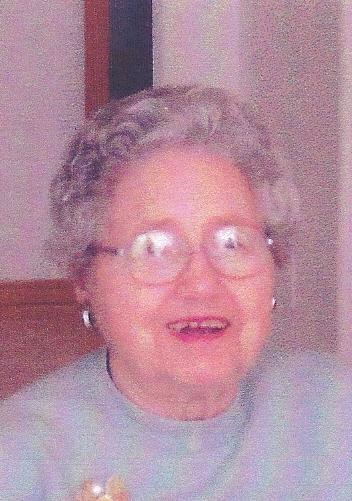 Martha Ann Nelson
04/27/1922 — 04/16/2012
From Kennewick, WA, Benton | Born in West Richland, WA
Martha Ann Nelson
Martha Ann Nelson
Martha Ann Weidle Nelson, born April 27th, 1922, to John and Clara Weidle, at home near Grosscup Road, West Richland, died April 16th 2012, quietly in her sleep just shy of her 90th birthday. She was a life-long resident of West Richland. Mom lived at Tranquility Manor in Kennewick the past 2 years under the care and compassion of the entire staff.
Martha was the third of four daughters born to John and Clara Weidle. Mom had three children, Jim, Dorthy, and Charles with her lifelong partner and husband of 62 years, Lyman Nelson. She was preceded in death by her husband Lyman, by her daughter Dorthy, and by two of her sisters Mary Weidle Rasmussen and Arva Weidle Burgen. She is survived by her sister Edith Weidle Hansen, her sons, nine grandchildren, thirteen great grandchildren, nine great-great grandchildren, many nieces and nephews, and other beloved relatives.
Mom graduated from Richland High School in 1940, married her high school sweetheart and classmate, Lyman Nelson. She became a hard working mom making a home for her three kids and husband. For her friends and family she was notorious for her down home cooking – split pea soup, concord grape pie, and legendary cream corn. The cookie jar was always full. Her secrets will never be revealed, even though the recipes are there. For her country cooking meant a pinch of this, and a pinch of that, and if you didn't have the correct ingredient – well, you used what you had.
Given her upbringing as a pioneer to Richland, her family had only themselves and a few neighbors to rely on. This strong, independent attitude stayed with Mom her entire life. Springs and Summers were spent canning fruits and veggies from the large gardens she tended and vacationing in the mountains. Falls were spent harvesting and storing fruit from their numerous trees. In the early 60's one of the Twin Bridges over the Yakima River failed. Mom was hired by the Richland School District to drive a yellow Ford station wagon hauling the kids from Grosscup and Snively Roads to meet the "big" bus on the other side of the now dried river bed.
Vacations drifted from the mountains to the coastal areas Hood Canal, Point no Point, and eventually to coho fishing heaven at Neah Bay. It took one trip for Mom and Dad to figure out the way to catch coho and from that point on the coho salmon fishing trip was a big annual event.
Mom was active in the lives of her children and grandchildren. She was instrumental in bringing 4-H to the neighborhood. She was active in the Richland Lutheran Church and participated in circle and sewing activities. A viewing will be held at Einan's Funeral Home on April 26th, 8:30 to 10:30 AM. Services for Martha will begin at the grave site in the old Richland Cemetery starting at 11:00 am, with a memorial service following at Richland Lutheran starting at 12:00 noon, April 26th. To sign the online guestbook, please visit www.einansfuneralhome.com.
In lieu of flowers, donations may be made to Hospice or to Richland Lutheran Church's Good News Media Ministry.
Martha will be missed by many.
Craig and JoAnn Jensen
What a sweet lady. Always had a smile, always asked how my mom was doing and for a while they both lived at Richland Gardens. I remember my dad Ernie Perkins referring to Martha and sisters as the 'Weidle Sisters' whenever they talked about who was at the Richlalnd picnics and probably who had made much of the food and arrangements.
She was a good friend to both me and my mother Elsie. I will miss her.
We love and miss you Grandma. xoxo
Our thoughts and prayers are with all of Martha's family and friends during this time of loss. With deepest sympathy,
Martha will always be remembered for her kindness and generousity. If it weren't for her and Lyman spearheading the 4-H program, hundreds of youth would never have had the opportunitys available through the program. Lots of time,money, and resources were provided to local youth by a very generous family that will never be forgotten by those who were recipients. Thank You so very much.
The Barnett Family, George Jr. Beth, Bob, Charlie, and Jim.