FIND AN OBITUARY
Service information is posted on our website only with approval from the family.
If you are seeking information not listed below, please contact us.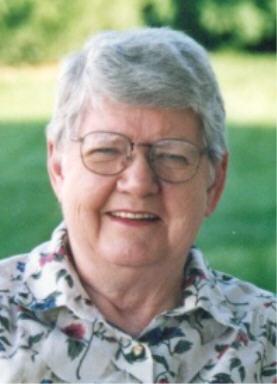 Nina Mae Gulliksen
11/29/1925 — 04/19/2012
From Richland, WA, USA | Born in Enterprise, OR
Nina Mae Gulliksen
Nina M. Gulliksen
Nina M. Gulliksen, was born in Enterprise, OR on November 29, 1925 to Cora K. and Ernest H. Miller and died on April 19, 2012 in Richland, WA.
She met Ed, her husband of 60 years, when her family traveled to Chicago for the wedding of her brother, Keith, and Ed's sister, Ann. The families met again six months later in Enterprise, OR for Nina and Ed's wedding on August 15, 1946. They moved to Chicago where they lived until returning to Enterprise, OR in 1949.
They moved to Richland, WA 1951 where they raised their family. Soon after moving, they joined Redeemer Lutheran Church. Nina loved music and spent many years singing in the choir. She also participated in LWML, Thrivent, Alter Guild, and Vacation Bible School.
In 1966 she went to work as the office manager of Richland Cemetery Association. She enjoyed her years there and finally retired in 1991. For years she enjoyed doing various crafts with her close friend, Evelyn Schmelzer. She especially loved making things for her children and grandchildren. After retiring she joined the VFW Auxiliary with her good friend, Jan Dykeman because Ed and Cliff were members of the VFW Honor Guard.
Nina is survived by her children, Linda Al DeHart, Kennewick, WA; Donna Andy Sutherland, Pasco, WA; Kari Steve Maclnnes, Chicago, IL; Jim Diana Gulliksen, Adrian, MI; grandchildren, Kevin, Kris, Mike Christa and Erik Dehart and Laura Sean Cosens , Dan Gulliksen, Matt Sorvino, Brad Namore and Derek Muterspaugh, Angela and Courtney Maclnnes and Kim John Ettner, Morgan Sutherland, Andrea Tanner Bamford and Becky BrianDavis and great-grandchildren, Tony, Brittany, Jonathan, Katie, Gregory, Kiersten, Kelly, Kimberly, Trista, Chloe, Drew, Adalynn, Caralynn and Xzavier. She is also survived by her beloved sister-in-law, Ann Sis Miller, La Grange Park, IL; brother-in-law Harold Gulliksen, Dallas, TX; sister-in-law Norma Miller, Portland and numerous nieces and nephews.
Nina was preceded in death by her husband Ed; her parents, her brothers, Marion and Keith; granddaughters, Michelle and Lisa DeHart and great-grandsons Blake and Gavin Davis.
There will be visitation held on Wednesday, April 25, 2012 from 6:00pm-8:00pm at Einan's Funeral Home in Richland. A graveside service will take place on Thursday, April 26, 2012 at 1:00pm at Sunset Memorial Gardens with a Memorial Service to follow at Redeemer Lutheran Church at 2:00pm in Richland. In lieu of flowers, the family asks for donations to the music program at Redeemer Lutheran Church or a charity of your choice.
We would like to thank Leslie Canyon Adult Home for the wonderful care they gave our mom.
Donna– Your mother will be missed by all. Our hearts are with you in her loss. Daryl and Pat
To the Gulliksen Family: Your Mom was a fantastic Christian lady; always more than willing to help at Redeemer when needed. We had several years of working together at Vacation Bible School, as well as altar guild. What a joy she was. We will miss her too, but you can be comforted by knowing she is where she always wanted to be, with her Lord and Savior.
Doreen & Gene Waldkoetter,
My heart goes out to the Gulliksen family. I will miss your mother dearly but I feel very blessed to have been a part of her life for a short amount of time. She is gone but not forgotten.
-Victoria
Leslie Canyon AFH
I will cherish my cast iron skillet you gave me always. LOL. I know it was used with love. I hope you are having fun with my dad. We miss you both very much.
Love you, Barbara
Please say Hi to dad and tell him I miss him.
Donna,
I was so sorry to hear about your mom. She was a special lady and I always enjoyed the few times I visited with her. It is never easy to lose a loved one, but the moms seem even more difficult! Hope you and the family are well, we are hanging in there. Think of you from time to time. Take care and stay well.