FIND AN OBITUARY
Service information is posted on our website only with approval from the family.
If you are seeking information not listed below, please contact us.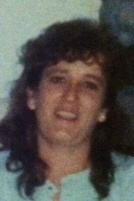 Patricia Ann Grogan
09/16/1953 — 04/13/2012
From Benton, City, WA, US | Born in Anchorage, Alaska
Patricia Ann Grogan
Patricia Ann Grogan Patricia Ann Grogan, 58, of Benton City, passed away in Richland on April 13, 2012. She was born in Anchorage, AK on September 16, 1953.
Patricia is survived by her daughters, Tressa Watts and Mandi Pearson; sons-in-law, Brian Barcello and Shannon McGowan; grandchildren, Kendall Watts, Jacob Terry, Channing McGowan, Alliance McGowan and Radek McGowan. She is also survived by her sister Pam Grogan, numerous nieces and nephews, maternal family in Europe and by many special friends who loved her dearly; Necia, Terry, Debbie, Charlotte, Tina, Ron, Cindy and Dawn to name a few…
She was preceded in death by her parents Charles & Franziska Grogan; Foster parents, Frank and Jual Coates; grandparents; niece Natasha Dunlop; Uncle Jorg Nagler and the loves in her life Jerry Pearson and Jason Kendall.
A memorial service will be held on Friday, April 20, 2012 at 12:00pm at the Methodist Church in Benton City followed by a gathering at the American Legion in Benton City.
Your missrd lady i know you and my brother jerry are togather in heaven
Tressa, Mandi, and families. I am so saddened to hear this news. I am so sorry. I hope Pat knows how much she meant to others, and how special she was. She was more than my sister-in-law, she was my friend and I love her. Please, call me. Aunt Tammy
My heart goes out to all the family. Losing Pat will leave a empty place in alot of peoples hearts . Pat and nonie made the world know there was room for men and women in Handford. She was so funny.Everyone liked Pat. We all have many great memories of her. Heaven just got a blessing when she went home to God. I will keep all the family in prayer!
Tressa and Kendall
What can I say… I did not know your mom/grandma well but what I do remember is her Awesome smile and quick wit! She never seemed to be without either!! Thank God she is in a better place! She is having a party with Grandma Dorthy, Jason, Uncle Terry and my Dad!! Love you both!!!!!!!!!
Pat was an amazing woman who brought smiles to every room she entered. She loved life and never met a stranger. Her smile was contagious. She truly will be missed. She truly was an angel.
Love Mary and Tim Coates
Pat, I will always love. I laugh to this day over things that she said and did. She was one of the funniest people I know. She will be missed!
I am sorry for your loss of Pat. She was a wonderful classmate and friend.
If I wasnt so far away I would love to attend her funeral. Take care and Jason Kendal was a great classmate of mine also. God Bless you all.
Miss Pat,you will never be forgotten and always remembered by your jokes!! R.I.P. Funny Girl.Love Tracy Kitterman and Family
I just wanted to let Tress, Mandi & family know that I will always be here for them. Pat was a great person, she was always willing to do things for others. I have known Pat since I was a little girl, I would always go over to their house to play with Mandi, Pat would always drive us to our AAU games and make the trip so much fun, she definitely will be missed by all of us. I hope she knows how much she meant to me growing up. Thanks for the hot deli snacks from the Red Apple that you use to buy us after school when we were all sooo hungry You truly are the best Pat and you will always be in my heart. LOVE YOU.
Dear Tressa,
You were so often at my house while your mom was at work. You grew-up with my girls and were a part of the family. It seems like yesterday when you and my girls were playing so happily in my backyard. Wendi, Kalleen, and your Mom are most likely sharing a good laugh. They all had a good sense of humor. Words are not ample. I wish you, Mandy,and Kendall the best. Take care.
Pat you were like a second mom to so many of us kids. I spent everyday of my school years at your house. I know we were alot of trouble but you never turned us away. thanks for always being there. I love you, and miss you. your the best, and i just want to thank you for all the laughs and good times. I love you!
I will so miss you. I was so glad we talked at our 40th class reunion. You were a true friend. Just think you'll get to see Jason again!!! My prayers to the family and comfort. You has an amazing Mom.
Linda Abbey Cone
My dear sweet niece Tressa~
I am so saddened to hear of your mama's passing. You know she has no more sorrow, no more pain, and she is resting and will be okay, now…forever.
I always enjoyed talking to her each time we had a chance to see each other. She was so fun to be around. I have many good memories of your mama as a young girl before you were born, and I will always love her. Because of her and my brother Jason, I now have a lovely neice and precious great niece, Kendall to share life with. We need each other, and I will be here for you.
I Love you so much,
Auntie Kaye
I have so many wonderful memories of Pat, and we were always laughing. She was such a wit, I have never known anyone like her. She will be forever missed and in my heart.
Like we always told each other Patty this isn't goodbye.It's I'll see you later.Love and miss you!
To my Condoleneces to Grogan Family.. I am so sorry.. I knew her from Westinghouse Hanford where we work, Patricia works for paint and I work different dept.. Its makes me sad but its better place for Pat.. R.I.P. Patricia Grogan..
Pat so many good memories that we made together. All our crazy fun camping trips. All our "traditions" we had. You were my best friend and could finish sentences for me. I willl carry you forever in my heart.
All my Love, Deb
Tressa
So sorry to hear of your Mom's passing.
I didn't know her very well,but enjoyed the times we did get to chat.
I know the sorrow you feel right now,but rembering all the good times you had together will help.
Love
A. Barb