FIND AN OBITUARY
Service information is posted on our website only with approval from the family.
If you are seeking information not listed below, please contact us.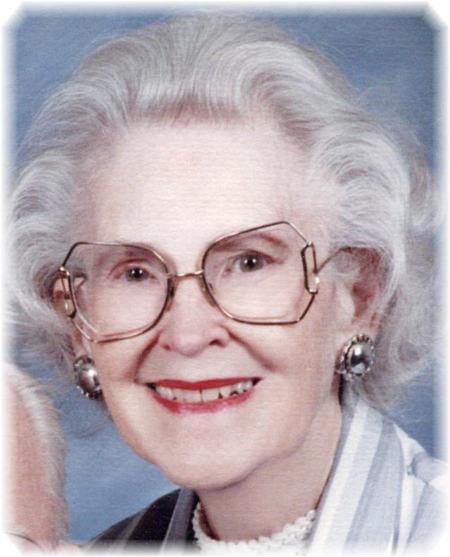 Betty Louise Ford
12/24/1921 — 05/07/2012
From Richland, WA, USA | Born in Denver, CO
Betty Louise Ford
Betty Louise Ford Betty Louise Ford passed away on May 7, 2012 and is now with her Lord and Savior. She was born in Denver, Colorado on December 24, 1921 and spent most of her growing up years in Palmer, Iowa and Stinnett, Texas where she met her grade school sweetheart and future husband of 67 years, Louis Ford. Shortly after Louis came home from the war they moved to Richland where they raised their four children. Betty worked for General Electric, ARCO and Rockwell Hanford until her retirement and then she enjoyed traveling and collecting dolls. In her later years, Betty's devotion and loving care for her husband added many quality years to their lives. Betty joins her husband, Louis, and daughter, Cheryl Rogers, in heaven and is survived by her children Ken and Gail Ford of New Mexico, Bob Ford of Richland, Nancy and Mark Crawford of Stanwood, Gene Rogers of Pasco, eleven grandchildren and thirteen great grandchildren. A memorial service to celebrate her life will be held at 11:00 a.m. Friday, June 8, 2012 in Richland at the new event center at Einan's Funeral Home. A reception will be held in the event center following a brief inurnment ceremony at the gravesite.
I will miss Grandma Betty very much. I loved her sense of humor and that she lived with us. She liked when we watched movies with her and eating chocolates together! I'm so glad I will see her in heaven someday!
You Betty believe we will always remember Betty. Very sweet woman who loved her family. Loved her smile. . . and her sense of humor. You will be missed Betty!
Nancy & family,
My condolences at the passing of your lovely mom.
Dear Betty,
Thank you for welcoming me into your family. The teasing, fun, and your sense of humour always kept me laughing. Feeding me during college must have been tough but you did it with a smile. Thank you for the gift of loving my family and most importantly thank you for the Blessing of your daughter, my beautiful and wonderful wife, Nancy. I know that you, Lou, and Cheryl are with our awesome Father in heaven for eternity.
God Bless you Betty you will always have special place in my heart.
Love,
Mark
Grandma,
Thank you for all of your Thanksgiving dinners and sharing Christmas with your birthday. Tell grandpa that I will teach Skyler how to throw "the dark one". He is a lefty so far.
Dear Grandma Betty,
I really, really, really miss you. I wish you didn't die.
Love, Brindisi
Mom was the best super mom for us. She rode that Hanford bus to the 200 east area for many years…all the while raising us four kids "up on the hill". She was the kind of mom I sent flowers to, on my birthday.
My grandma was a beautiful lady. When I think of her I remember that she was always proper, kind and thoughtfull. She loved her family with all of her heart. I always admired her respect and love for my granpa. I also admire the love my dad has always had for his paernts. She was funny and truely loved by many.
We all miss you so much but we know your in a better place with Dad and Cheryl,you were all and every thing a son could ever ask for in a Mother and i think of all the wonderful years we had together and nothing can take that away. I miss and love you Mom. Bob Ford
I am so glad that I had the honor and privilege to know Betty. It was a blessing to me that I was able to have such a nice conversation with her a few weeks before she passed. I still have a little book that she had given me so many years ago. I will continue to cherish it. So comforting to know she is in Jesus' hands and loving the beauty of heaven. My love goes to the family that I love so much, pamela
Grandma, I miss you so much! I miss the way you made me laugh with your funny sense of humor even when you didn't feel good. I'm so happy that you are in heaven with Grandpa and Aunt Cheryl and I know I will see you someday!
My mom will be greatly missed. One of my favorite things about Mom was her smile. She loved babies and that smile filled her whole being when she held one of her grandbabies or great grandbabies. Over the last serveral months, our family had the priveledge of caring for her as her health declined. She still had her dry sense of humor and teased my husband constantly and he teased her right back. She was very quick witted! I will miss chatting with her about the kids and about what dessert she wanted she had a real sweet tooth the last few years! usually nothing in particular but I will miss hearing her voice. She passed away on one of the most beautiful, sunny, peaceful days with the birds singing more sweetly than I've ever heard. We are so blessed and comforted to know that she is forever in the joyful presense of the greatest most loving, amazing God. Thank you Jesus, for letting me be Mom's daughter.
Grandma, I miss you so very much. I'm so happy you were able to be here with us. We have so many good memories together. I'm laughing just thinking about them now. Franny says hi and she misses you too : Love you lots!