FIND AN OBITUARY
Service information is posted on our website only with approval from the family.
If you are seeking information not listed below, please contact us.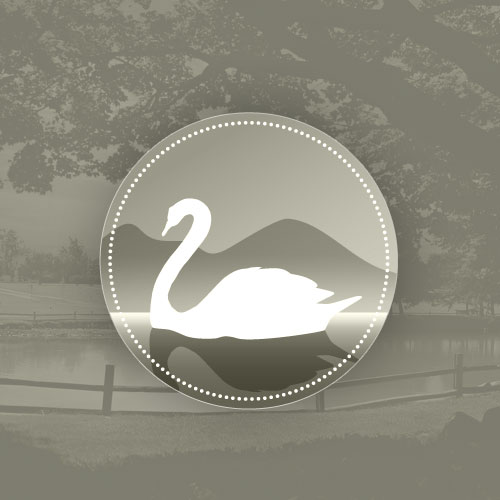 Colin Bleiler
10/07/1936 — 05/08/2012
From Richland, WA | Born in Yakima, WA
Colin Bleiler
Colin "Sgt. Bubs" Bleiler peacefully passed away at age 75, at Richland Rehabilitation on the morning of May 8, 2012. Bubs was born on October 7, 1936, in Yakima, WA. He grew up in Toppenish. His family moved to North Richland when he was 12 years old. Shortly after, they moved to West Richland where the Bleilers were an integral part of the community. Bubs attended John Ball Elementary, Chief Jo Middle School, and Columbia High School. He then graduated from WSC now WSU in 1960 with a degree in Criminal Justice.
Bubs married Kay Creighton in 1960. They had three marvelous children together. Bubs later married Sue Linehan in 1974 bringing 2 more wonderful children into the family. Bubs and Sue were married for 38 years.
During 1954 through 1960, Bubs was a Sergeant in the National Guard. Later, while living in Virginia, Bubs was a Special Agent for the Office of Naval Intelligence. He returned to the Tri-Cities, and became owner and president of Columbia Oil Company which included several service stations. He was the first to bring a martial arts studio to the Tri-Cities and was an active member of the Kawanis Club. He later opened Sgt. Bubs Army Store which he considered his "fun" job. After retiring, he was a volunteer Escort at Kadlec for the past 10 years. Bubs enjoyed meeting people and making them laugh. He also piloted the Miss Bardahl Hydroplane to victory in the first ever Columbia Cup.
Bubs was preceded in death by his infant brother John, daughter, Monica "Mouse" Linehan, and his parents, Lena and Colin Bleiler.
Bubs is survived by his wife, Sue Bleiler; sister, Glenda & Lonnie Hart; daughter, Kathy & Dave Skaggs; son, Kevin & Tina Bleiler; son, Robert Linehan; and daughter, Kami & Len Softich. Bubs is also survived by grandchildren: Katie & Caleb Doughty, Tori Softich, Jeff Skaggs, Camren Bleiler, and Haley Softich. As well as, many more beloved nieces, nephews, and family members. He will be terribly missed by his entire family and many, many friends. A special thanks goes out to his nephew, Carl Martinez, for his compassionate assistance during the last couple of weeks of Bubs life.
Bubs knew how to enjoy life to the fullest and certainly did so. He was a really big prankster and loved to joke around. He loved his family and friends and expressed what a great life he had. Per Bubs wishes, we will not be holding a formal funeral. However, we have set up a special Facebook account: Sgt. Bubs Memories. If you have a special message for any member of the family, or funny and/or inspiring stories about Bubs, we encourage you to please post on the Facebook page at www.facebook.com/SgtBubsMemories . We would really appreciate reading and sharing them. You can also visit www.einansfuneralhome.com , as well, and leave a comment on the guest book.
As Colin/Colie/Bubs/Bubbie/Burbs/Sarge/Papa would say…..Au Revoir Arevrwahr! We will always love and miss you Bubs husband, father, son, uncle, and friend!!
So sorry to hear about your dad Kami. You're in our thoughts and prayers.
I was sorry to hear of your loss. Please accept my condolences. It always was, is now and always will be "Sgt. Bubs" corner.
I worked for BUBS for a long time on Lee Blvd as a bookkeeper.
My Condolences and Memories of BUBS to his families.
I worked for him many years as a
bookkeeper at the Lee address.
I am so sorry for your loss.God Bless you and your family.My thoughts are with you.
So many wonderful memories of Bubs. My heart goes out to you Sue, Kami, Kathy, Kevin, Rob and families. And thanks Bubs for teaching me that artichokes dipped in butter are delicious.
We came to know Bubs later in life, when he joined the Kadlec Auxiliary and started Escorting. We became good friends during the last ten years as he was accumulating well over 4000 hours of service to the staff and patients there. He made life easier for the people he served. We will miss his friendly manner and great sense of humor. We extend condolences to all of his family members.
Dear Glenda, Sue, Kathy, Kevin, Robert,& Kami: We were sorry to hear of the passing of our cousin Bubs. We have fond memories of salmon frys with your family. He was always so kind to us, his younger cousins. He gave me my first shotgun and took me hunting often. Our thoughts and prayers are with your family. Stephen & Scott Denler
My heart goes out to the family of Sgt. Bubs. I worked with Bubs every Friday for over three years in the Kadlec Auxiliary and he became a dear friend. It was hard not to feel good, laugh and appreciate life when I was around this unique man. God bless
Dear Glenda and Family,
I was so sorry to hear of Bubs passing. Seems like just yeaterday that we all lived across the street from one another in North Richland on "B" Street. All the family fish fries we had in your back yard…I remember Bub always teasing me…I thought he was the cutest "Boy" I had ever seen.
Later in life when I would come home to Richland I always made it a point to call and meet up with Bub and Sue. Last time he took me all over Richland to show me how much it had changed and how beautiful it was. Bub was was always a happy soul. I know you will miss him, but the memories will forever be with us until we see all of our loved ones again, Your Mom Lee, Dad Colin, Dad Jimmy and my mom Mabel……what fun times we all had.
Love Jeanie
No need for a last name.you know me all to well!