FIND AN OBITUARY
Service information is posted on our website only with approval from the family.
If you are seeking information not listed below, please contact us.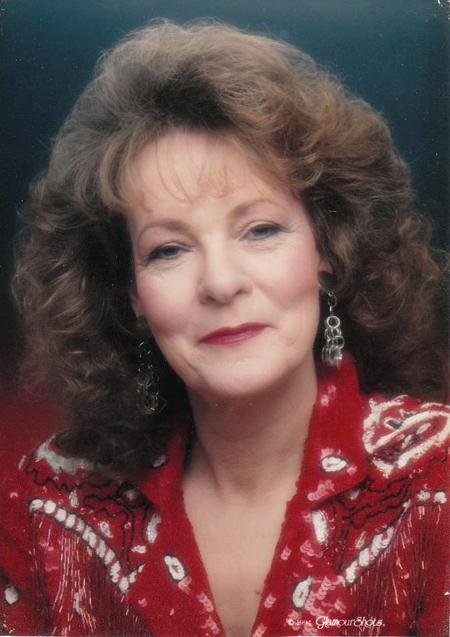 Patricia 'Patti Jones' Ahrens
06/09/1942 — 06/05/2012
From Richland, WA, USA | Born in Koshkonong, MO
Patricia 'Patti Jones' Ahrens
Patricia "Patti" Ahrens passed away Tuesday June 5, 2012 in the city she loved most. Patti was born on June 9, 1942 to Harold and Norma Jones in Koshkonong, Missouri, where she fell in love with birds and their songs. Patti graduated from Richland High School in 1960 before moving to California where she met and married Don Ahrens. With their love for one another four children were born. Patti took on the responsibility of being a single parent to these four children and in 1984 Patti and her family returned to Washington State . Patti lived the next two decades in the Browns Point area where she enjoyed long walks at the beach by her house picking up seashells and old sea glass. During these years she reveled in spending time with her grandchildren, picking blackberries, baking and picnicking. Then 10 years ago, Patti returned to Richland to fulfill her dream of coming home. Patti became involved with the Bomber Alumni and community attending Bomber luncheons and reunions. Patti loved people and had a genuine interest in hearing the stories of their lives. Everyone deserved second chances along with love and understanding. Using her Associate Degree that she earned from Tacoma Community College, Patti spent many years as a Psychic Counselor where she spoke to people from all over the US.
Patti had an adventurous side, fire walking, bungee jumping and exploring the world around her.
Patti is survived by her sister Nina Rowe. Four children Scott, Kimberly, Karen and Katrina. Grand children Jeremie, Tralina, Samantha, Tristan, Sabryna, Joshua, Samuel and Sierra and numerous Nieces and Nephews.
A memorial celebration will be held at 3 P.M. Saturday, June 9th, Niche side at Sunset Memorial Gardens, 915 By-Pass Highway, Richland. Her family invites all who want to commemorate Patti's life to join together at that time. The celebration will continue immediately following the service at Patti's House. June 9th would have been Patti's 70th Birthday.
You're the best, Patti! XXXOOO
My thoughts and prayers are with the family at this very hard time. Patti was so much fun to be with and it is because of her that Bombers all over the country get together for lunch. Patti also got me started back into crocheting, and I will always cherish the scarf she gave me. I must not forget her love of animals, especially her little Gunny and Jesse. We will miss you very, very much.
I knew Patti in school, but didn't reconnect with her until about six years ago. we shared many luncheons together and she got me back into the bomber circle. through her, I started going to the class reunions and renewing old friendships. we had many memorable experiences together and because of her insistence, I have added to those memories twofold.
Patti, you will be missed and I am sure that when it is my time to depart, you will have some type of luncheon already in progress. your love for people will never fade. rest in Peace friend.
There is another green and gold star in Bomber Heaven.
Bombers Forever, Patti!
"Once a Bomber, Always a Bomber" was Patty's motto. She will be missed at all Bomber functions.
Dear Family of Patti: I am so sorry for this sudden loss of your beloved Mother, Grandmother and Sister. I know she fought a lot of ill health in the past couple of years and she just kept struggling along. She is at peace now and out of the constant pain she was in. My thoughts, prayers and love are with you at this time of your grief and may God speed Patti's journey home to Him. May He also give you the strength to endure this time in your life and help you to heal. God bless Patti; and you, her family.
Love, Judy Willox, Class of 1961
My dearest Patti! I will always remember the many years we had and our friendship we grew over the many years! You journeyed through many of my life milestones and were always there. I can remember when we were neighbors in Brownspoint and you "thought" I was ready for the teaching of you… We had a full moon and when we were leaning into the pole to bend I started laughing and you said "damn Michelle consintrate!" But I couldn't stop laughing… I told you that you were going to push the thing right through me. Then u got a good chuckle at me and we cracked up, made some tea and chatted all night as we did many nights! We had many laughters and tears over the years! I will NEVER forget! My prayers are with your family and know your in a good place of peace. Your wisdom and strength you taught me will always be with me.. as the many tapes to hear your voice : Love you XOXO Michelle, Caden and Kena
Patty was a lovely lady. She will truely be missed, by MANY!!