FIND AN OBITUARY
Service information is posted on our website only with approval from the family.
If you are seeking information not listed below, please contact us.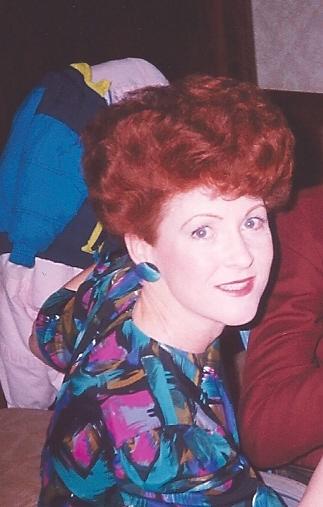 Treva Cleone Jensen
01/26/1947 — 06/05/2012
From Kennewick, WA, Benton | Born in Richland, WA
Treva Cleone Jensen
Treva Jensen went home to be with the Lord on June 5, 2012 in Kennewick, Washington, when she succumbed to Alzheimer's dementia. She was born January 26, 1947 in Richland, Washington. She will be dearly missed. Through junior high and high school she was a member of the Rainbow Girls and got her hairdressing license after graduation, then she worked at LaVerne's Beauty Shop in Richland for 12 years. She was a compassionate woman, and worked year round gathering holiday food for the less fortunate with her friend Laura Knight.
Treva married the love of her life, Robert Jensen, and became a step-mother to 2 sons, Chris and Doug, raising them as her own along with her sons Ben and Beau. As a family they would love to take camping trip to the Little Naches. Treva was a gifted artist, even as a child, and grew to love calligraphy. She always painted her windows as the seasons changed, and even painted Miss Budweiser on a window one year during the water follies. She wrote poetry and was a unique seamstress; she made and designed clothes, dolls, and purses, and sewed hats for her sister Myrna. Treva's favorite hobby was appliquéing whimsical characters like Mary Englebreit onto clothes for Myrna and her Barbara, who was her best friend since the fourth grade . She loved taking trips to sewing expo's with her friends. There was seemingly no end to her seamstress skills and at one point was known to have 19 sewing machines in working order.
She was an avid gardener and loved to can the fruits of her labor. Treva lived by the motto, 'waste not, want not.' She made delicious cream pies which were enjoyed by her friends and family. She was preceded in death by her father, Elmer "Smokey" Bolin, and her late husband, Robert Jensen. She is survived by her two sons, Ben and Beau, two step-sons, Chris and Doug, mother Mayme, sister Myrna Turner and her husband James, brother Edric Eddie Bolin, niece Maria Turner, nephew Jimmy Turner, as well as five grandchildren: Little Ben, Chelsey, McKayla, Courtney, and Madison, and her loving best friend, Barbara Snook. A funeral service for Treva will be held on Saturday, June 16, 2012 at 3:00 PM in Einan's Funeral Home, with a visitation period from 1:00 PM until the service.
Treva will definitely be missed. I have very fond memories of her when I was a little girl and all her 4 boys are very fortunate to have had her in their lives. Sleep in peace sweet Treva.
Treva was my brother's wife. I know he loved her dearly and took such care of her after she was diagnosed with Alzheimer's. My love is with all her family as they say goodbye to her. I will be with you all in spirit. Love and hugs aunt K
Hey Eddie, sorry about your sister. Take care brother.
gilly
Our condolences to the whole Bolin family; our thoughts and prayers are with you. I knew Treva all the time Thornton family lived in Richland; we practically lived in the same neighborhood; so during the 50's-60's; you knew everyone and everyones' business. Also had opportunities to visit her while in her last residence facility in Kennewick. She still had her sense of humor and wonderful smile.
God bless Treva; and thank you for such a wonderful memorial to her.
Treva was one of my most favorite childhood friends in our neighborhood. I have so many fond memories of her then and wonderful memories at class of 65 reunions and being in her home where I saw so many of her beautiful creations and handiwork — she was truly gifted. She had a contagious laugh and I will miss her so much. Knowing that she is at peace now, in the arms of the Lord, is comforting. I send love and prayers to her family. Carolyn Moore
So sorry to hear of Treva's passing. We really enjoyed them when they made it to Hagerman for a visit.
I thought of you with love today,
But that is nothing new.
I thought about you yesterday.
And days before that too.
I think of you in silence.
I often speak your name.
Now all I have is memories.
And your picture in a frame.
Your memory is my keepsake.
With which I'll never part.
God has you in his keeping.
I have you in our heart.
Rest In Peace, my Dear Friend <3
My dear ALEENE would have wanted to say her own words of condolence to the family. TREVA was her hairdresser for some period of time, and we too had family connections in Twin Falls as Bob did–God Bless her soul.
Treva never stop dancing –Love Myrna
Am so sad to hear of Treva's passing. I did not know her well, but so enjoyed the short visits I had with her when she and Bob came to Hagerman. She is at peace and for that we can be grateful. Love, Sid
From the time Treva's sister Myrna became my best friend so many years ago, Treva was a part of my life too. She was my sister's age and Myrna was my age. Myrna knows how sorry I am that she, her Mother Mayme, her brother Eddie and Trevas's two sons are suffering this loss and and yet knowing that Treva is in such a better place and is suffering no more. She will be missed by many, but truly she was gone so long before. God speed her journey Home to Him and give Treva's family and friends the strength to heal this terrific loss they have had. Love to all of you and my prayers and thoughts are with you at this time. Love, Judy
I will never forget the fun times we had as little girls. Go with God, Treva. I'm thankful you are out of you misery.
You were sunshine in life and will remain an eternal shining star!