FIND AN OBITUARY
Service information is posted on our website only with approval from the family.
If you are seeking information not listed below, please contact us.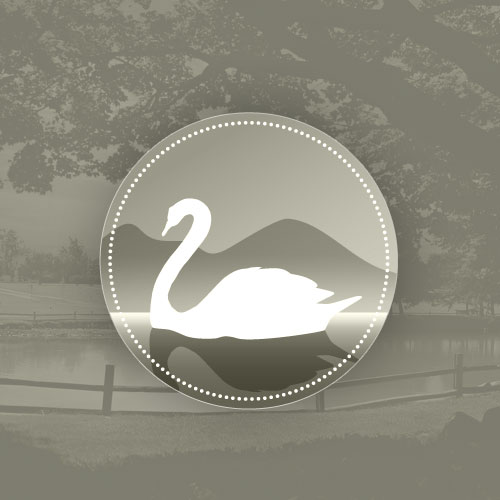 Corinne "Cory" Dorothy Clark
09/22/1928 — 10/18/2012
From Richland, WA, USA | Born in Springfield, MA
Corinne "Cory" Dorothy Clark
CORINNE "CORY" DOROTHY CLARK September 22, 1928 - October 18, 2012
Cory went to be with her Lord and Savior Jesus Christ on October 18, 2012 at Callaway Gardens in Kennewick, WA. Cory was born to Harold and Kathryn Webster in Springfield, MA. At age 12 she moved to Santa Monica, CA where she graduated from high school in 1946. She worked in the collections department at Santa Monica Hospital. She met Lee, her future husband, through friends with whom they enjoyed attending dances. While attending California College of Podiatric Medicine in San Francisco Lee would donate blood to get money for bus fare to go visit Cory. They were married on June 16, 1950 in Santa Monica and moved to San Francisco where Lee finished his schooling. They had their first child, Sandy in San Francisco at St. Francis hospital where Cory worked. They moved to Richland in 1953 where Lee opened his podiatry practice. Soon after that, they added Steve, Dave, Phil and Laurel to the family.
In addition to raising her five kids, Cory was active for several years at First Baptist Church and later she was involved in several ministries at Richland Alliance Church. She was also a leader in Bible Study Fellowship, served as the church secretary, organist and played the piano for the Selah Singers youth choir. She had the gift of hospitality and enjoyed feeding and housing many visiting missionaries, traveling singing groups and various friends. Her specialty was her homemade pies
Cory was a wonderful wife, mother and friend and her greatest joy was to serve her Lord by serving others and helping them to have an abundant life in Christ.
After the children were grown, Lee and Cory traveled extensively, bicycled in Europe and visited all 50 states. Cory enjoyed square dancing, ballroom dancing and tap dancing with the Tri-City Tappers.
Cory is survived by her husband Lee, daughter Sandy Clyde Chamberlin of West Richland, son Steve Darrlyn Clark of Kennewick, Dave Lori Clark of Stockton, CA, son Phil Patty Clark of Richland, and daughter Laurel Chris Lentz of Benton City. Her grandchildren include Bryan Maria Chamberlin of Redding, CA, Rebekah Chamberlin of West Richland, Tony Wendy Chamberlin of Seattle, Jay Darcy Clark of Boise, ID, Nate Clark of Kennewick, Josh Clark, Kevin Kate Clark and Jesse Clark all of Stockton, CA; Daniel Clark of Richland, Kathryn, Hannah, Jonathan, Jennifer, Timothy, and Abigail Lentz of Benton City. Her great grandchildren include Sage and Thea Chamberlin of Seattle and Soraya Clark of Boise, ID.
Cory will be buried at Sunset Memorial Gardens in Richland. A celebration of her life will be held at Richland Alliance Church, 1400 Sanford on Friday, Nov. 2 at 1:00 pm with a reception immediately following at First Baptist Church, 1107 Wright Ave, Richland. There will be a viewing at Einan's Funeral Home in Richland on Thursday, Nov. 1 from 2:00-5:00 pm. Donations may be made to Richland Alliance Church.
So sorry for your loss. She will always be very fondly remembered. Such a wonderful person.
All,
I am so sorry for the loss you are feeling. I remember Mrs. Clark from my childhood at Richland First Baptist. Such a wonderful lady that once drove us all to Camp Wooten and stayed there to cook for us "campers" with Mrs. Holter and many of the church ladies. She was an inspiration to us all. Be strong until we all are reunited again in heaven.
I remember Cory as a kind, generous, wise, and funny woman. I remember her telling me once that she married "Doc" just for the laughs she knew she'd experience. She would be dancing away at aerobics at Columbia Basin Raquet Club and I was hoping I'd be able to keep up the pace like that when I reached that age. What a legacy to have raised all those great kids, who in turn, are carrying on that legacy. I'm glad I knew her.
I'll always remember Cory as a BSF leader years ago and had really lost track of her. Have had some interaction over time with Sandy but didn't realize Cory was on her final journey. May the Lord be with you all as you grieve her loss yet rejoicing that she is with her Savior.