FIND AN OBITUARY
Service information is posted on our website only with approval from the family.
If you are seeking information not listed below, please contact us.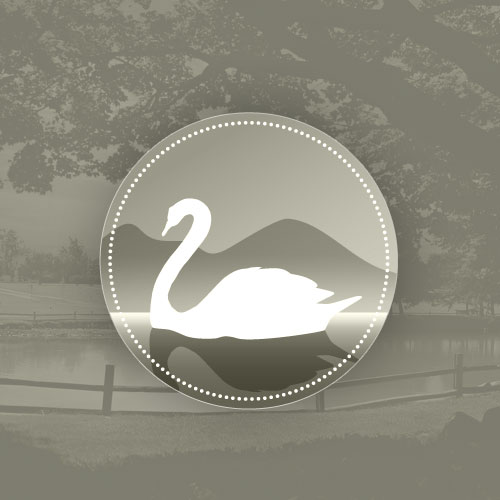 James Van Tuyl
01/27/1957 — 10/24/2012
From Leavenworth, WA, USA | Born in Richland, WA
James Van Tuyl
Jim Van Tuyl, age 55 of Leavenworth, passed from this life on Wednesday, October 24th, 2012.
Jim was born on January 27, 1957 in Richland, Washington where he grew up and developed his love for helping people and for the game of golf. After a successful amateur golf career and graduating from Seattle University in 1979, Jim worked as a golf professional in several locations across the state of Washington, for the past 21 years as the Director of Golf at Leavenworth Golf Club. Jim's life and career were characterized by his selfless drive, and hardworking nature, making sure that everyone who walked through the doors left with a memorable experience. Jim's passions in life included golf, song-writing, fly-fishing and being a giving, caring friend to all he met. Jim is survived by his children Joseph and Angeline Leavenworth, parents, Harold and Dorothy Richland, brothers Peter and wife Karen Captain Cook, Hawaii, Mark and wife Sharon Live Oak, Texas and David Anchorage, Alaska along with countless friends who were blessed to be touched by Jim's easy smile, ever-present caring, quick wit and humble wisdom. Jim was a friend always looking for a way to help others or put a smile on someone's face. A visitation will take place at Einan's Funeral Home in Richland on Monday, October 29th, 5-8:00pm.. A Mass of Christian burial will be celebrated at Christ the King Catholic Church, Richland on Tuesday, October 30th at 11am with Father Thomas Champoux as celebrant. The Mass will be followed by Jim's interment at Sunset Memorial Gardens. A memorial will also take place at The Wild Huckleberry restaurant in Leavenworth on Friday, November 2 at 2:00pm. Memorial donations may be made by contacting the Wild Huckleberry restaurant in Leavenworth, the St. Vincent DePaul Society in Richland, or you might consider doing something special for someone in honor of Jim, just as he would have wanted it.
Jim, You were one of the good ones. You were so kind to me, and to my kids. Because of you, Ty loves playing bass guitar. I will never forget that weekend Ty and I spent with you in Leavenworth around Christmas. I will never forget you dear friend, you were so fun, and sweet and kind, and the most giving man I had the pleasure to know and love. I wished you would have taken up my offer Jim. Hey, if you see my mom up in Heaven, make her smile for me…Rest in peace dear friend. You still were my last…love you and miss you always. ~ Special K ~
A great friend left us far to soon. You will be greatly missed Jim but certainly not forgotten.
Mike &I Terri
I can't tell anyone what Jim ment to me. He was my boss, a very fine gentleman, a great teacher of the game, and always considerate of others. Most people would love to just know what he had forgot. Atrue friend Dad and great person. I will miss Jim so much I can't even say how much. Freeman
I had the plesure of knowing and working with JIm over the last seven years. I worked closely with Jim to keep the golf carts rolling around the golf course at Leveanworth.
Jim always made me smile and always had a good thing to say about everyone.
I will trully miss his humor and compassion for the love of golf.
So to your family, Jim will be missed, but not forgotten.
RIP Jim.
I'm really going to miss you my friend. I cant' imagine the club without you. You are the reason I even came here and in turn met my wonderful wife. I owe you more than you'll know. Love you brother…
Jim was one of the very best I ever knew. As a player and as a person he was always at the top of my list and anyone else who knew him . Will really miss Jim but have great memories. chuck wagner
Have known Jim for about 15 years and other then some family problems he was always friendly and enjoyed meeting new people. His wit and humor will be missed at the Leavenworth Golf Course. We pray he is resting in peace in a better place.
My thoughts and prayers go to the family of Jim. Jim is one of the nicest and most thoughtful persons I have ever known. He will be truely missed.
I had a wonderful time with Jim sharing and creating music. His inspiration, humor, care all going far beyond just creating music will be missed. Thank you for all, Jim. You were a great friend. ~ kappi
jim was the best. he was unique and sharp witted. truely he was a great song writer.
he was bellarmine hall lizard king.
god bless
md
Jim "Tyes" Van Tuyl was one of a kind. I had the pleasure of playing Shammy golf with Tyes as a kid and it was a lot of fun and he was an excellent player. And, then when my kids played jr. golf, I had the pleasure of crossing paths with Tyes again at Leavenworth for jr. golf tournaments. He was always so encouraging and gracious with the kids and even as a kid himself. Real good memories of Tyes. He made an excellent mark while here on earth. Thanks.
Jimbo, I'm gonna miss you more then I can imagine. Since the day you walked in the front door of LGC you have been a friend and mentor. You were a class act Jimbo, and always conducted yourself with grace and honor. Thanks for being my friend.
Bill Evans
I'm so sorry to hear of Jim's passing. We had great times at Shammy. I played a lot of golf with him and his buds. We were so sorry to see him move to Leavenworth, but he did great there and he'll definitely be missed.
One of his old Sham buddies,
Ron Feaster
I am so sorry to hear of Jim's passing! I handled the advertising for the Leavenworth Golf Course and that is how I met Jim. The e-mails he sent me are priceless and I would literally burst out laughing at my desk. I will treasure them! He had such a great sense of humor. He will be remembered.
I will always remember you teaching Makisha how to tie flies in Yellowstone. She said it was the best vacation ever! You will be greatly missed. My thoughts and prayers are with your family and friends.
Jimbo, I can't describe how much you meant to me, and always will mean to me. From the first day you walked into that clubhouse you have brightened my life. I will always try to live by your creed, "don't worry Bill, it's just not that big of a deal".
Golf and music were your sustenance along with Joe and Angie, but grace, humor, and honor was your creed. Rest in peace my friend, I miss you!
Bill Evans
It was an honor to know JVT! He taught me countless lessons as I worked with him since I was a kid. He was the first to spark my interest in the game if Golf but more importantly he taught me to be a man. Kindest person I've ever know. Love you Jim!
Jim and I will surely miss him at Leavenworth Golf. He has been a great friend and always so kind and happy. He will be missed
My deepest sympathies to the Van Tuyl family.