FIND AN OBITUARY
Service information is posted on our website only with approval from the family.
If you are seeking information not listed below, please contact us.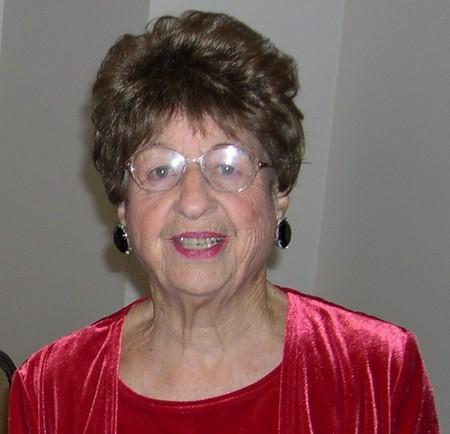 Laura Palumbo Stratton
08/22/1916 — 10/11/2012
From Richland, WA, US | Born in Dawson, NM
Laura Palumbo Stratton
Laura Stratton On October 11, 2012 Laura Palumbo Stratton left our side to be with her Lord and Savior. She was born on August 22, 1916 to Dominic and Maria Palumbo who immigrated from Italy in the early 1900s. Her parents ended up in New Mexico where her father worked in the coal mines as a foreman for the Phelps Dodge Corporation. Laura came from a large Italian family with eight brothers and sisters. At the time of her death, her only remaining sibling is her sister Sara Wilson of Arvada, Colorado. After graduating Laura had various jobs in the Colorado area, but in 1944 was transferred from the Remington Arms Plant in Denver to Richland where she resided until her death.
In 1945 she married Monty Stratton, whom she met while working at Hanford, and their 67-year marriage continued until her death. Interestingly, she asked her friends if they thought she should go out with Monty, her boss at the time. Little did she know it was just the beginning of a long and happy journey in her life. A year after they were married they started a family and Richland became their permanent home.
Laura was blessed with the gift of gab and a strong desire to help people. She was active throughout her life and became involved with a variety of activities. Laura loved to pay softball and during her early life she was the sponsor of a girl's softball team in Richland. Along with a friend, she also helped start a program for children with mental disabilities in the Tri-Cities. The program started in a private home where they worked with children with Down's syndrome. They were finally able to get the State to recognize the program and introduce it into the local public schools after taking it to Olympia. Laura also had a gift for gardening and loved working in her yard which yearly produced an abundance of vegetables she readily gave to friends and neighbors.
With Laura's love of people she found the perfect job for herself. For several years she was the manager of the Newcomers Welcome Service for Richland and was actually paid to meet and greet people into Richland. Laura took this job to heart and not only introduced newcomers to the area but invited them into her home for lots of home-cooked meals and conversations. Many of these newcomers were from foreign countries and developed long-term friendships with Laura. In later years, Monty and Laura visited many of these friends in their home countries. She especially enjoyed a number of trips to her parent's hometown San Pietro Avellana, Italy. They were fortunate to visit a majority of the European countries along with Russia, Japan and China. Later in her life, Laura made a special trip with a group to visit the Holy Lands.
When Laura wasn't abroad she was busy with her duplicate bridge club. She was excited to finally acquire enough tournament bridge points and receive her Bridge Life Masters award in 2004. On her 90th birthday she celebrated by inviting her bridge club members over for one of her home-cooked meals.
Laura is survived by her husband Monty, son Frank Stratton special friend Kadi O'Leary, daughter Dorothy Haight husband Bob, granddaughter Kristin Caudill husband Bert, grandson Kevin Haight wife Sarah and two great-grandchildren Sophia and Charlotte Caudill, in addition to her many friends, neighbors, sister, and several nieces and nephews.
With Laura's love of people and unmatched generosity in caring for others she will be missed but not forgotten. In lieu of flowers, the family requests you give to your charity of choice.
Visitation will be held at Einan's Funeral Home with a Vigil on Wednesday, October 17, 2012 starting at 6:00pm and ending at 8:00pm. A Memorial Mass will be held at Christ the King Catholic Church on Thursday, October 18, 2012 at 11:00am with an inurnment at Sunset Memorial Gardens at 2:00pm.
I met Laura almost 50 years ago when I was a new business in town, and she made a call on me at Frank Elliot's Interiors. So many fun conversations and shared visits will be fondly remembered.
Laura will be missed, but remembered so fondly by all who crossed paths with her. Her warmth and kindness knew no bounds. I will always remember her as just about the only local lady who still wore a hat when she went about her welcome visits to Newcomers to the Tri-cities.
Laura with us Forever in our hearts and thoughts .
I have many fond memories of Laura from when I was a little kid until the last time I saw her a few years ago. I will never forget her. The memories make me smile.
Oh the wonderful memories I have of Laura of Hunt Point! For a good part of my life she was always
'Mrs. Stratton'. She was always doing good for someone. Then when I returned to Richland to care for my mother on Hunt Point she so often came to visit, share her bridge stories or bring some of her good cooking. You could always count on Laura. She was the first one there after my mother died.
I send my deepest sympathies to you Monty, Frank and Dorothy and children. Laura was a loving friend, neighbor. It is a privilege to have known her all these years. It is like losing a member of my family.
My love and prayers are with you,
Marilyn Charette
Reading the description of Laura's life made me laugh as well as cry–for her life lived to the hilt! She is "missed and not forgotten" by many, many people and has a special place in my heart.
I have been lucky to have known Laura as a friend and neighbor for my whole life. She truly was a 1 in a million type of person. I had the pleasure to spend countless hours listening to her stories, and sharing memories, When I was tasked as a kid to write a paper on a hometown hero, she was the only person I thought of, and was very proud to write about her and her selfless involvement in this community. She will be missed, but also remembered very fondly. I am sure my brothers will agree with me, coming home and finding that Laura had let herself into the house and left some treats was always a welcoming surprise.
I haven't seen Laura in decades, but I remember her so well. For years, my parents struggled alone with my brother, Danny, who had Down's Syndrome and a number of other challenges. One day Laura showed up and announced that she would take him for a few hours to give my mother a break. After that, she showed up often–every week or two?–to give my mother much needed time and rest. Laura understood respite care long before it became a concept. I believe she continued that respite care until Danny left home to live elsewhere.
I also remember Laura as the Welcome Wagon lady. She visited me right after I moved back to Richland as an adult–but her legacy, in my mind, will be her contribution to developmental disabilities.
I am going to forgo the offer of sympathy and instead congratulate those of us who had the wonderful opportunity to know Laura.
I love you Laura Stratton – this was my first thought after having first met her the very day we moved into the neighborhood. Laura made us feel so welcome and immediately organized a BBQ to introduce us to all the neighbors. I loved sitting with her swapping stories – she made me laugh often, and made me think even more. She was genuinely interested in our lives and always allowed the boys to be boys on the Point. I always thought all the kids of the Point were so fortunate to have an extra Grandma in their lives and will cherish the many many fond memories that she created in ours. I'm picturing her right now, her eyes slightly closed, resting on a comfortable couch, and telling me how great it is up her in heavan. God Bless
Laura was always most helpful to those in need, including my mother, Mary CharetteRIP 2002. Living a few houses away Laura visited her often with a cheerful personality and discussing the latest news of the neighborhood. Whenever I visited Richland in the summer she always prepared a garden fresh tomato based dish.
May her soul rest in peace.
We met Laura forty years ago in 1972 when she welcomed us with our babygirl Frederica as newcomers from Paris in Richland. We will never forget her warmth, her joy, her love for everyone. It was always a great pleasure to share time with Laura and Monty. We extend our deep and fond memories to you Monty.