FIND AN OBITUARY
Service information is posted on our website only with approval from the family.
If you are seeking information not listed below, please contact us.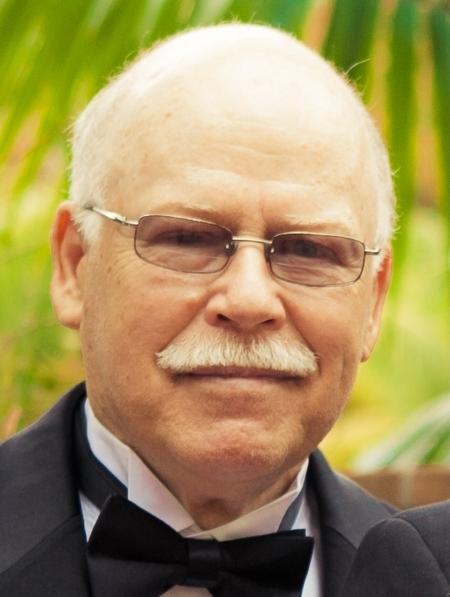 Rodney Peder Ostboe
03/15/1942 — 10/15/2012
From Pasco, WA, USA | Born in Seattle, WA
Rodney Peder Ostboe
Rodney Peder Ostboe Coach Ostboe age 70, unexpectedly passed away on Monday, October 15, 2012 in Richland, WA. He was born in Seattle to Roald Ozzie and Viola Ostboe on March 15, 1942. While growing up, Rod attended Lewis & Clark Elementary School, Carmichael Junior High School, and Columbia High School. He graduated from Eastern Washington State College with a Bachelor's Degree in Education and quickly returned to Eastern for a Masters in Education. While in college, he married Shirley Arnold, his high school sweetheart. They had five children together.
Rod spent most of his life being an inspirational teacher and coach. He began his career at David Douglas High School where he coached the men's and women's gymnastics team to first place finishes in Oregon State. Next, he moved to Kennewick where he repeated that same success with their men's gymnastics program. He subsequently began teaching at Carmichael Junior High where he taught nearly every subject possible over a 30 year career and officially retired in 2001. While teaching at Carmichael, he coached 20+ years of men's and women's gymnastics teams for Richland High School winning several state championships. Along the way, he coached gymnastics teams for Hanford High School, as well as track and field for Carmichael. In 1977, Rod and Shirley founded Tri-City Academy of Gymnastics TAGS, the first private gymnastics club in southeastern WA. This allowed them to share their love of gymnastics to all ages. Rod was inducted into the Washington State Girls Gymnastics Association Hall of Fame in 1998 and the Richland High School Hall of Fame in 2008. Rod possessed a great love of his family, travel, flight and meeting new people. In his over 25 years of travel to Europe and various locations around the world, he helped expose hundreds of people to the joy of travel as well as make countless new lifelong friends.
Preceded in death by his parents Roald and Viola Ostboe.
Rodney is survived by his sister Loretta Frasier, his five children Troy, Rusty, Robbe, Chad and Wendy Holsten, and 10 grandchildren T.J, Hunter, Kaylee, Austin, Kyle, Kelli, Miya, Halle, Avery and Ryan.
He will be missed.
Services for Rodney will be held at 5pm, Saturday October 20th at the Faith Assembly church. Address is 1800 Road 72, Pasco, WA. Everyone is welcome to attend and share their stories. Stories can also be shared on the Facebook group "Friends of Rodney Ostboe"
What a great guy, full of energy and enthusiasm and inspiration.
My parents were friends with Rodney's parents. I still recall as a young child going to their house where Rod's mother would always offer me a soda. I also remember when I was a child, Rod was a life guard at Columbia Park lagoon. He told me when I got older to talk to him about me becoming a life guard. His family are in my thoughts and prayers.
Rod,
Mentor and friend you are missed. Thank you for introducing me to my wife of 35 years through your love of gymnastics. We have never forgotten how much you mean to us! Our prayers go out to all of the Ostboe family.
I will always have such fond memories of gymnastics with Rod and Shirley. TAGS started my love for the sport! It is one of my favorite childhood memories! Blessings and prayers to you Shirley and family!
Mr. Ostboe was a great coach. I enjoyed his sense of humor and dedication. My sincere condolences go to his family for this great loss.
Doyle and I will miss Rod's joy in living. We both worked with Rod for many years at Carmichael. Our daughter, Mikel, was coached by Rod and Wendy in gymnastics so we know both professionally and personally of his dedication and love for his students and friends. Our condolences and prayers go to his family.
Rod,
I always enjoyed the times we spent Flying together, hearing of your trips to Europe was special. Thank You for carring about and teaching students. I kown many of your students will remember thier trip to Europe. God Bless You and your Family.
Your Pal,
Mike
I have remembered him fondly over many years since early 70's. Our loss is truly heaven's gain!
Former gymnast
Carmichael/Col High
I first met Rod as a young man who wanted to become a member of the Gymnastics team at Columbia High School. As I looked at Rod, as a Coach, I thought this is going to be quite a project. But he wanted to become a gymnast and he did just that. He was very dedicated to the sport as a competitor and later as a Coach. Rod fulfilled all my expectations for him and then some. I have kept in contact with Rod over the years because we both felt a strong bond through Gymnastics.
As a Coach I am proud to have been part of many lives and have kept in touch with most. Rod was one of my former Gymnasts of whom I am most proud because of his accomplishments. He truly has touched many lives and those who have been influenced by him were very fortunate.
I send my sincere and heartfelt thoughts to his
family. We have lost a great man!
My memories of Rod led me to write a memorial which well exceeded 1000 charactors. Rod's influence on me through gymnastics and life enabled me to experience many things I would not have done otherwise. He instilled confidence in everyone he met and was a huge positive enfluence on everyone. I will carry the many wonderfull memories of the time I spent with Rod over several years, for the rest of my life.
I knew Rod as a high school coach at Richland High School. I was a gymnast at Kent Meridian High School and our paths crossed many times during high school competitions. Later on in my gymnastic's career, I became a gymnastics coach at Marvel's Mini Gym, Mid-Columbia Gymnastics Academy, and finally Desert Gymnastics. Rod helped me with coaching, providing gymnasts to increase the size of my program, equipment, and even his love of flying. He was truly a man who loved gymnastics and kids. He will be missed by all that came to know him. My deepest sympathy to the Ostboe family,
Rod was quite an inspiration in my life. I met him when I started gymnastics in junior high school. I traveled with him to Oregon where he taught, went to Gymnastics Camp in Oregon with him, was with him at the YMCA in Kennewick and finally at Richland High School. He was kind, funny, an absolute wonderful coach and loved ALL his kids. He taught me about dedication and giving more than you thought you had to give. Rod will be missed by many and I will forever remember him.
Although I never had the privilege of having Rod Ostboe as a coach, two of my brothers did and he was a very big part of their lives. I met Rod on occasion and knew him to be a wonderful man. The world would be a better place if everyone had such a positive influence on their lives at some time.
I worked with Mr. Ostboe at New Horizons. We became fast friends and had lunch together often. When we found out we shared the same birthday we would exchange cards and desert. He was a very passionate man, he loved his family, work and his love for travel was apparent. He would talk about his trips and try and persuade me to sign up and go with his group every year to Europe. I enjoyed his stories and his friendship he will be deeply missed by all. I am sorry for your loss
Mr. Ostboe was such an amazing teacher who really touched my life. 7th grade English and 8th grade gymnastics gave me the privledge of having Mr Ostboe for a teacher. He always had a smile, and never a bad mood. My only regret is that I never ended up going to Europe with him and Mr McDonald. My thoughts and prayers to the family. He will be missed.
Rodney, my family and I will always miss you.. You are my mentor and my besfriend one day we will meet again. We lost you but GOD gained an angel. You will be in our hearts for the rest of our lifes. I am sad that you are no longer here who is going to push me to follow my goals, who will give me advice, whos going to smile at me and say everything will be fine. You make my days better but i know you will always be watching over us. Rest In Peace, Best Friend.
Rod and I taught together for a part of one summer in Gmunden, Austria. Prior to that, we travelled across Germany and Austria for a week or two. It was like having a personal tour guide. Rod was gracious, knowledgeble, and energetic. The kids loved him and the staff loved him. He provided me with an experience second to none. Thanks Rod. You will always be part of my travels.
Semper Fi,
Jack
I worked out with Rod most days at the Community Center. We shared countless hours talking about our families and lives. He was a very special man with a gift for listening. Not a day goes by I don't think of him. Being with him at the end will stay with me for the rest of my life. God bless old friend.
My condolences go out to his family. My fondest memories of my school days at Carmichael include Gymnastics with Mr. Ostboe. As well as health class. He was truly a wonderful person as well as a great teacher coach.
Rod Mr. Ostboe as I remember, was a former teacher of mine in Jr. High, and friend, in later years.
My condolences to his family and close friends.. He is held in high regards in my thoughts.. Just the thought of him, brings a smile to my face! I'm saddened to know, I will never cross paths with him again in this lifetime, but I will certainly, be looking him up on the other side! ;- RIP Mr. Ostboe… peace be with you! We'll catch up on the other side!xoxo <3
Sincerely,
Debbie Pietz
I first met Rod in the early 1980's at Richland Airport where we were both taking ultralight flying lessons. We bought an ultralight together and had many hours of fun flying. Rod was always a great friend and we kept in touch through the years. I will miss you very much. My prayers are with the Ostboe family.
All my best to Troy, Rusty, Robbe, Chad and Wendy– you will no doubt carry his torch in your own unique way.
When I heard the news two distinct memories came to mind: I'll never forget Rod attempting, and likely succeeding to freak me out with his eye while water skiing on the Columbia in the infamous yellow boat. And perhaps most famously to me at least, I last saw him at Mission Ridge by chance one Saturday– a booming voice shouts my name from across the room. As I walk toward him and begin to recognize him he says: "I knew it was you without looking, you still have that stupid laugh"…. Indeed I do.
God Speed.
Coach Ostboe was a huge influence in my life at Kennewick High. He directed our team to the Washington State High School Championships held at WSU in 1969. We surprised everyone by winning it all that year. He was the best. We all wanted to be like him. His leadership guided us then and still does. Thanks Coach