FIND AN OBITUARY
Service information is posted on our website only with approval from the family.
If you are seeking information not listed below, please contact us.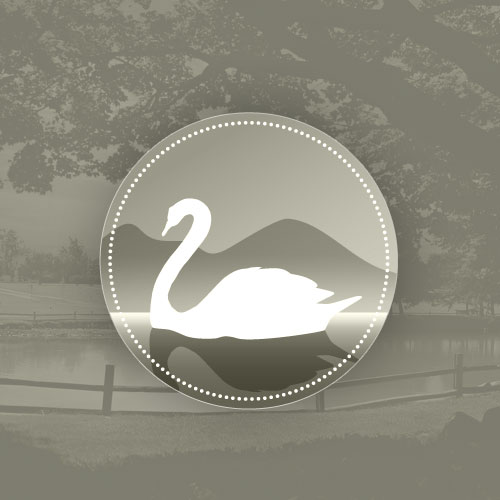 Christine Ann Blankenship
08/22/1950 — 11/10/2012
From Richland, WA, USA | Born in Richland, WA
Christine Ann Blankenship
Christine "Chris" Ann Wood Blankenship Christine "Chris" Ann Blankenship died Nov. 10, 2012 at Tri-Cities Chaplaincy House in Kennewick after a brave fight against ovarian cancer. To her friends, Christine was known as Chris, Christy, Cookie, Mom and Grandma. She was born on Aug. 22, 1950 in Richland, to Edgar and Margaret Wood. Chris spent her childhood in Richland, graduating from Richland High School in 1968. Although she lived in other parts of the state and in New Mexico for a short span of her life, Richland always had her heart. The reason being: her love for her family. Even as a precocious girl, she spent time visiting her family. This love for family carried through her adulthood. She was surrounded by her family – living in south Richland with Terry, her husband of 41 years; nearby to her two sons, Eric and Mark, and her mother, Margaret Luther Wood, of Richland; and her in-laws, Bane and June Blankenship, of Kennewick. Chris grew up in a family that liked to laugh and have fun. Her father, Edgar C. Wood, her aunts, uncles and cousins all had great senses of humor and many were practical jokers. She inherited that sense of humor and loved to have a good time. Chris met Terry as a freshman at Central Washington State College in 1968. Terry watched Chris sitting in the dining hall for several weeks. Chris noticed Terry and asked friends about the guy with the "smokin' look in his eyes." She came to find out that Terry, known on campus as the "The Red Baron" was from Kennewick. Chris took the initiative to ask a shy Terry to a dormitory function. Before the function, they decided they should meet and get to know each other, so they met one afternoon for a talk. They immediately felt so comfortable with each other that it was like two old friends chatting. They married on December 12, 1970 after dating six months and a six-month engagement. Chris was 19 and Terry was 20. Chris and Terry moved into an apartment in Ellensburg while Terry finished school. Chris worked as a car hop at A&W and babysat to help put Terry through school. Between her work and Terry's work at a gas station, they didn't have to borrow any money for school. After graduation in 1972, Chris and Terry moved to Seattle. They welcomed their first child, Eric Thomas Blankenship, on Oct. 30, 1973. Chris immediately fell in love and made a commitment to devote herself full time to her family. As a new couple, money wasn't easy to come by, so they only had one car. Terry traveled extensively in his job, so Chris would bundle Eric up in a backpack and walk up and down Queen Ann Hill to the store, carrying both Eric and groceries. Chris missed the Tri-Cities and wanted Terry to get a job with less travel, so in 1974 they moved back to the Tri-Cities. The job was better and so was the money, so they started looking for a home to purchase in Richland. Terry's dad, Bane Blankenship, was in real estate and was helping them find their ideal home. After looking at several houses without finding "the one," Bane called with what he considered to be a great deal on a house. A young builder had built a new house, but it just wouldn't sell. The bank was about to foreclose on the home and Bane said they needed to look at the house right away and thought they could get a good deal before it was foreclosed on. Chris took one look and said, "I'm not buying that house." It was painted orange and had orange shag carpet. With some convincing and a promised to paint the house immediately, Chris and Terry bought their first house. Chris worked to turn it into a home she could be proud of. After moving into their home, Chris gave birth to their second son, Mark Edgar Blankenship, born Feb. 14, 1977. After the kids were in school, Chris worked and volunteered. She was a judge's advocate for children in the Casa Guardian Ad Litem program at the Benton Franklin Juvenile Justice Center. She also worked in clerical and administrative positions in the same program. For many years, Chris was an aerobics instructor with Joyce's Body Shoppe and with Columbia Basin Racquet Club. For several years, she also volunteered at her home church, Cathedral of Joy. Chris was particularly proud of her sons as they grew into adulthood. Both Eric and Mark married and settled in Richland. Mark married his high school sweetheart, Jessica Parsons Blankenship, and Eric married a Tri-Cities transplant, Genoa Sibold-Cohn Blankenship. Both women became like daughters to her. Chris' love cup was filled to capacity with four lovely children, or so she thought. Then her first grandchild appeared. Chris cared for her oldest grandchild, Ben, during his first year when Genoa worked. She became attached to him in a way she didn't think was possible, except with her own children. Two years later, her granddaughter, Berit, was born and Chris now had her first glimpse at what it is like to raise girls. She was blessed with her third grandchild, Cannon, 3, who adored his grandmother. Chris wanted people to know that the two most important things in her life were her deep love of her family and that she was a devout follower of Christ. She loved her family so deeply. She devoted herself to caring for her husband, her two boys, her two daughters-in-law, her three grandchildren and her grand dogs. Her family wants those who know Chris to remember these things about her. Chris was tender, yet tough. She was the example of the kind of person you wanted to become. She was always there when someone needed her. She was the one that would heal the hurts. She devoted hours to PTO and other school activities to support her kids and would drive the carpool of kids to ball practice. She was the one that would make the snacks for halftime at games. She was the one that would defend her children if they needed someone in their corner. She was the one that would temper what Terry wanted to say, so it had impact, but wouldn't spoil the message by the way it was presented. She was the one that spent countless hours at football games, baseball games, cross country races and track meets. She was the one that babysat her grandchildren and volunteered to work in their preschool. She was just THE ONE. For a good part of Chris' adult life, she was searching for something greater than herself - something that she could hang on to when times were tough; something that would provide peace when she needed it. She found that in Christ and became a devout follower. This had a profound impact on her life. It gave her the peace and serenity she was searching for and gave her the ability to pass it on to everyone she came in contact with. Chris credits her grandmother, Olive Luther, with providing her with the example so that she could find this great gift for herself. Her grandmother was also a follower of Christ and you could see kindness and love in her eyes and felt peaceful and calm just being near her. Chris had the same gift. Chris is survived by her husband, Terry; son Eric and daughter-in-law Genoa; son Mark and daughter-in-law Jessica; mother Margaret Luther Wood; sister Janet Wood Asbridge and brother-in-law Bob Asbridge; father-in-law Bane Blankenship and mother-in-law, June Blankenship; and grandchildren, Ben, Berit and Cannon. She also is survived by numerous aunts, uncles, cousins, nieces and nephews. She was preceded in death by her father, Edgar C. Wood, and her older brother, Michael Wood. Chris' family sincerely thanks all of those at Columbia Basin Hematology & Oncology and The Chaplaincy/Hospice House who showed so much tenderness and compassion during these difficult times. A celebration of Chris' life has been planned for 3 p.m. on Sunday, Nov. 18, 2012 at Cathedral of Joy, 1153 Gage Blvd., Richland.
I was blessed to know Chris and to be in her small group Bible study. She trusted God. That encouraged me to trust Him more.
Terry & Chris: Thank you for venturing to Honduras and loving the Honduran people. Thank you for your love and care and giving glory to God. Chris,may you enjoy dancing in Heaven!
My deepest sympathy to all of the Blankenship and Wood families. Chris truly was the person I wanted to be. I have looked up to her ever since her days at the racquet club. She was so strong in heart and mind and body. She always knew what I needed to hear. Our busy lives kept us from visiting each other yet she was never far from my thoughts. All of you brought her such happiness. Her eyes twinkled every time she talked about her family. One of the last times I talked to Chris she was babysitting Ben and loving every minute of it.
It was an honor and pleasure and a gift from God to know her, to love her.
Chris loved her family very much, she would brag about her grandchildren the most, she would show me pictures of Ben and would tell me that when he was teething she would give him a frozen waffle to chew on : She showed me a picture of when she went to Honduras with the adult mission trip, and I saw how much she cared for the "least of these" Chris was JESUS in disguise! I MISS HER!
Terry and Family~
Words are difficult to find and key during this time. Regardless, please know that we share in your sorrow for the loss of Chris. She was the one who set up the Saturday night schedule of workers for cookies and coffee at Cathedral. We would often call us on Saturday to remind us of our task. What a blessing she was. Chris was a delight and so kind and caring.
Then I sat at her Mother's Day table with my mother at a Mother's Day event at Cathedral, May 2007. Chris handed my mom and me each a 6″ geranium plant as a gift at the end of the event. A week later my mother passed away unexpectedly. I took possession of the little geranium. The geranium is now 5 1/2 years old and is very large and beautiful. From that event, she gave me something to remember my mom by. What a blessing! Chris will be missed.
God be with you, Terry and family.
Donna and Vic Hubbard, Richland, WA
Terry, I am so sorry and shocked to hear of Chris's death. Gina Hugo e-mailed me. Chris was a great friend to me while I lived in Richland and was a great supporter of the classes I taught at CBRC. Without her encouragement I may not of stayed there so long. I had the pleasure of knowing Chris for 16 years we even kept in contact when you took the job in Los Alamos. I was very happy when you moved back to Richland.
My thoughts and prayers are with you and the family.
My Thoughts & Prayers are with the whole family at this difficult time. I only meet Chris a few times, but she was very sweet. I worked with both Terry & Eric at Spencer-Kinney for many many years! You all have a special Angel looking over you now for always and forever! God Bless you all.
God had called another angel home and left us here to rejoice with heavy hearts in her getting her crown in glory. Although God has taken her home lets be silent and listen. Do you hear the bells — another angel got her wings. Good bye Chris – thanks for being my friend. May God hold the family his his care.
My condolences to the Blankenship Family and extended Family! Chris & I were classmates during our "tenure" at Lewis & Clark Elementary, Carmichael Junior High & Columbia Richland High School. The smile I see in the obituary photo is the same smiling face I remember from our school days! Although she has been called home, her legacy will live on because of the example she was to the people she interacted with! God Bless your spirit, Chris!
Terry and Family,
As you all know, Chris was a very special person. She has touched so many lives in many positive ways. We were so lucky to have known her for all the years we lived in Richland. We so much wanted to go back to visit. But we'll never forget the week we spent with you in New Mexico. That was so special to us. I'll always remember her wonderful laugh. Our thoughts and prayers are with you during this trying time. So sorry for your loss.
Love Joyce & Bob
I love and appreciate my friend Christy! We had many wonderful times as teenagers playing board games, llistening to music, and enjoying ourselves. I appreciate all the times that we went skiing with her family and enjoyed so many adventures. I'm grateful for the time we had together and send Christy all my love! She will be missed!
Terry and family, Our deepest sympathy on the passing of Chris. I know that you will find peace in knowing that she is in a better place, and that her suffering is over. God bless you all, Woody and Maria Doane
I cannot remember when I didn't know Christy. We started school together at Lewis and Clark Elementary, went to junior high and high school together. After that, I only saw her a few times at class reunions. But what I remember — ALWAYS — was that she was full of love and life and smiles. I am so grateful to learn that she is now celebrating her true-and-forever home with our Lord. Thanks be to God for Christy, for the witness that her life on earth was, and for her eternal life! May God's hand be upon each of her family members, comforting them with His peace.
Chris was truly one of God's Angela on earth. She was always smiling and compassionate. Wish I had known her better. My prayers are with you, Terry, and your family. God will give you strength.
Chris was such a special friend to us. She was such a wonderful, friendly, kind person who was always glad to see us. Her wonderful smile and listening ear was such a blessing to all. We are deeply saddened, yet relieved that she is not suffering now.
Love, Georgia & Jerry
Terry and Family,
We were so saddened to learn of Chris's passing. Please accept our heartfelt sympathies for your loss. May you feel God's presence during this time of sorrow and may all your memories give you strength during this most difficult time. Our thoughts and prayers are with you and your family.
Gene and Kathy Schroeder