FIND AN OBITUARY
Service information is posted on our website only with approval from the family.
If you are seeking information not listed below, please contact us.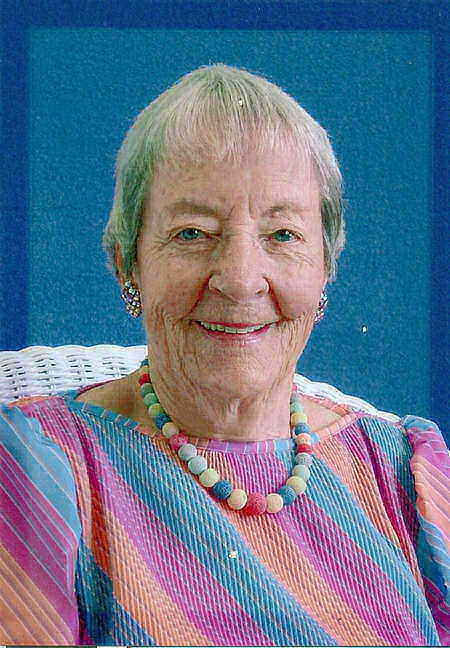 Lenore M Bern
06/18/1915 — 11/15/2012
From Richland, WA, US | Born in Aitkin, MN
Lenore M Bern
Lenore M. Bern passed away Thursday November 15, 2012. Lenore came to Richland in 1948 with her husband Donald W. Bern and her two children, Bill and Dawn. She taught at John Ball Elementary School in North Richland and Carmichael Junior High School. When she left the classroom, she was the librarian at first Jason Lee Elementary School then at Carmichael Junior High until she retired in 1981.
Lenore graduated from high school at 16, received a Teaching Certificate from the University of Minnesota and began teaching at 18 in Bennetville, North Dakota. She received her Bachelor's Degree in Education from the University of Minnesota and Masters degrees in Education and Library Science at the University of Washington.
Born in Aitkin MN in 1915, to Royal Fred and Georgia Simpson Mackaman, she is preceded in death by her parents, her husband, Donald and son, William; brothers Royal and Fred Mackaman; and sisters Flora Cross and Eva Mackaman. She is survived by her daughter, Dawn Bern; granddaughter, Angela Bern Castagnola, and great grandson, Maxwell Castagnola; and sisters Iva Zanker, Geraldine Pedersen, and Shirley Meyer.
Lenore was a wonderful woman of great good humor, in both wit and constitution; curious, interested and interesting, kind and caring, strong and patient, with a fine intellect and delight in learning that filled her life. All these things, mixed with such love and attention to others, allowed her to share so many gifts with family, friends and students whose lives she deeply touched.
A funeral service will be held on Sunday, November 18th, at 2:00PM, in the Chapel at Einan's Funeral Home in Richland. Inurnment and Celebration of Life will be held at a later date.
I had the pleasure of meeting my dear friend Angela's grandmother, Lenore many years ago. Throughout the years, at different celebrations with Angela's family and friends, would be a time to see Lenore and chat: what a beautiful, lovely and kind hearted woman she was. Rest in peace sweet lady! Ox -cheryl
My condolences and prayers go to my friend, Dawn. I was deeply saddened by the news about the death of your mother. I am so very sorry. This must be very difficult for you. Please remember that you are in my thoughts and my prayers.
Dawn — I was so sorry to read about your Mom's passing. Even though I did not know her, I know she was a wonderful person because she raised you to be a loving and fantastic woman. Mothers and daughters have a special bond and that continues externally. Sending affection and peaceful thoughts your way. Hugs …
My deepest condolences to Lenore's family for your loss. Lenore was luminous. She warmed our hearts and enlightened our minds with her sweet smile, twinkling eyes, and teaching spirit. May God comfort you as He welcomes one of His finest home.
Dawn, So sorry for the loss of your mom. Take care, Jim Heidlebaugh
Dawn – So sorry to hear of your Mom's passing. I remember seeing her at Alterra, Prosser, and other places and she always seemed to enjoy life. We should all be so fortunate to have a child like you to provide care and support in our later years. Bless you Dawn.
Dawn, our sympathies are with you and your family. It looks like she had a pretty full life. With love, Paul and Sally
Dawn–so sorry you have lost your mom. You took such good care of her. What a blessing that you could be here with her these last few years.
My thoughts are with Dawn Bern and her family.
Dearest Dawn, your mom was my mom for a very special time. I will always remember the great times we all had together – mostly the laughter. I feel her loss deeply all these years later, but will remember her warmth and smile; and the caring and compassion. A very dear and special lady. My love to you in this difficult time.
My heartfelt prayers, thoughts and love go out to you Dawn for your loss of your beloved Mother. May God speed her journey Home to Him and give you the strength to heal though your sorrow. Love, Judy
AH CRAP! I was privileged and honored to know this bright, funny, special woman. Spending time with Nora was always a treat…and you had better be on your toes. I still have a dictionary she gave me in 1980, inscribed…" to help you with your word games". So sad…she was one of a kind.
Dawn,
I remember your mother from the time she came to church with you once or twice, and she was a lovely lady. I know that she is resting easier now, and my heart goes out to you and your family. Let us know how we can help.