FIND AN OBITUARY
Service information is posted on our website only with approval from the family.
If you are seeking information not listed below, please contact us.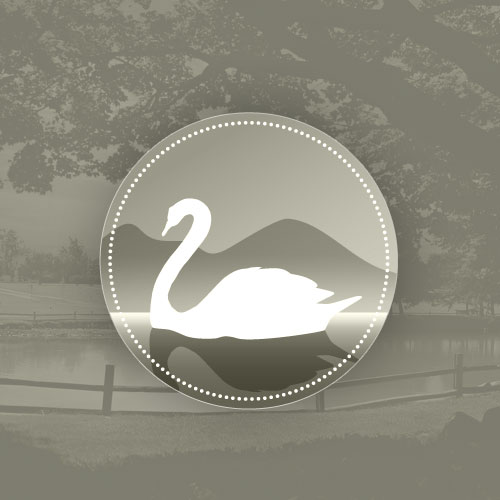 Ira F Eckert
06/17/1921 — 04/27/2013
From Richland, WA, US | Born in Prince Rupert B.C.
Ira F Eckert
Ira F. Eckert, a man of great strength, resolve and endurance, passed away April 27th after a courageous 10-year battle with cancer. He was 91 years old.
Ira loved dancing the polka and was a long time member of the Sacramento Polka Boosters Club. He enjoyed gardening and raised fruits, vegetables, and beautiful flowers. He traveled extensively during his lifetime to Asia, Europe, Central and North America. He was a skilled mechanic and handyman who applied his talents to a wide variety of "do it yourself" projects.
Ira was born in Prince Rupert British Columbia to American parents and grew up in the small remote town of Hazelton B.C. His mother Ethel Eckert passed away when he was 9 years old. His mother and father were estranged so following his mother's death Ira lived with his maternal grandparents Ira and Irma Shaw and sometimes with other members of his mother's extended family.
He lived a subsistence frontier lifestyle during his youth in northern British Columbia. He hunted, fished, foraged, and worked hard to help his family put food on the table and make ends meet. He related stories of earning money during the depression by chopping firewood for the local canneries. He and his late brother Roy Eckert used a cross-saw to fell trees that his uncles and cousins cut up, split, and loaded into box cars. They used the money they earned to buy flour, sugar, and other food staples that they couldn't raise themselves.
When he was 17 years old, he and his brother Roy walked 106 miles from their home in Hazelton to a gold mining camp in the Northwest Territories. They first got jobs as cook's helpers serving food to the miners in the mess hall and later as placer miners. The mining concern lasted only about a year before it closed. Ira and Roy, however, earned enough money so that when they left the camp, they were able to afford a ferry ride to Vancouver British Colombia where they "lived like kings."
He reunited with his father Frank J. Eckert who was living in Seattle Washington and maintained a relationship with him until his death in 1979 Ira went to school to become an aircraft mechanic and then joined the Royal Canadian Air Force RCAF. He served in York, England and then in India and Burma during World War II. Following the war he moved to the United States and swore an oath to regain his US citizenship in 1946.
His RCAF training proved to be the foundation for professional life. He moved to Oakland California and took a job with United Air Lines. While in Oakland California he met and married Anna Mary Silvernagel Eckert, his wife of more than 50 years. They raised four children and lived in various Northern California cities.
Ira went to work for the US Navy at the Alameda Naval Air station in the 1959 and later worked for the US Air Force at Mather Air Force base near Rancho Cordova. His favorite airplane to work on was the Douglas C-47. During his tenure as a civilian with the US Navy he spent many months in the Philippines at the Subic Bay Naval Base and aboard aircraft carriers. He was in Da Nang, Viet Nam during the Tet Offensive and survived intensive bombing raids. Ira and Ann retired together to Placerville CA where they enjoyed raising a large garden, tending an orchard of fruit and nut trees, and raising cows, geese, and pigs. They loved dancing and stayed very active. Ann passed away in May 1998.
Ira moved to Rancho Cordova, California in 2000, where he lived with his dear friend and companion Irene Thorne. She passed away in March 2012. Ira was preceded in death by his sons Frank O. Eckert and Keith I. Eckert.
Ira Eckert is survived by his daughter and son-in-law Karen and Kenneth Buxton of Richland WA, his son and daughter-in-law Robert D. and Kathy Eckert of Lemoore California, eight grand children and three great grandchildren.
Always will remember my uncle Ira
We knew Ira through polka dancing at the Polka Booster club in California. Ira was sweet guy with a joyful smile. He and Irene were a great couple moving across the dance floor. We miss them both.
We knew Ira through polka dancing at the Polka Booster club in California. Ira was sweet guy with a joyful smile. He and Irene were a great couple moving across the dance floor. We miss them both.
Im really honored that I had the opportunity to meet such wonderful man! Rest in peace Ira
My deepest condolences to the strongest most hard working man I know. You are at peace now.
Eckert & Buxton Family
We wish to extend our deepest condolences to your families during your time of loss.
Bless you all during this time ,our hearts and prayers are with you.
Our deepest condolences to the family.
We will miss you, dear friend, and keep dancing wherever you are.
So glad I was able to share the final months of your life with you Dad. You live on in our hearts and memories.