FIND AN OBITUARY
Service information is posted on our website only with approval from the family.
If you are seeking information not listed below, please contact us.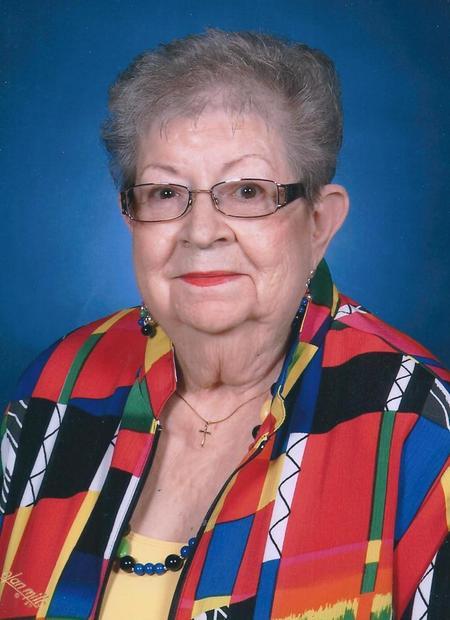 Janice Gottlieb Williamson
01/03/1930 — 05/20/2013
From Richland, WA, US | Born in Baton Rouge, LA
Janice Gottlieb Williamson
Janice Nan Williamson
The gracious and charming Nan Williamson, beloved Wife, Mother, Grandmother, Great-grandmother, Aunt, Sister, and Friend passed away May 20, 2013 at Kadlec Regional Hospital after an accidental fall in her home that day. Her husband, daughter, Barbara Christensen and son-in-law Dave Christensen from Yakima, Granddaughter Lori Northam from Boise, and dear friends Owen and Pat Kruger, and Florence Cook were at her bedside.
Nan was a longtime resident of Richland, WA of 30+ years and Tucson, AZ where she and her husband, Hal, enjoyed the winters for 15 years; this girl from Louisiana did not like the ice and snow that came with cold weather.
It was a joy to be in her company. We all hold precious memories of our times with her that we will recount for the rest of our lives. It will make you smile every time you think of her.
Nan was born in Baton Rouge, LA on January 3, 1930 to James & Lydia Nesom Gottlieb. She grew up in a modest and loving home with a Sister that was her best friend throughout her life. She learned social graces, boundaries and Catholic values as a young girl. She embraced her Catholic religion and blossomed into an attractive and charming Southern Belle.
Nan graduated from Baton Rouge High School and then went on to graduate from The Baton Rouge Business College where she excelled. She was hired by Stone & Webster during her first interview.
She met the man who was to be her lifelong love on a blind date. She impressed this young man with her southern charm, beauty, wit, character & tenderness. She accepted his proposal of marriage after a yearlong courtship. They were married April 25, 1953 in St. Josephs Cathedral in Baton Rouge, LA. She made a home wherever her husband's opportunities took them. Their first apartment was in Houston, TX for a few months and then on to Oakridge, TN so her husband could attend the Oak Ridge School of Reactor Technology. In her infinite wisdom she realized the sacrifices they made would be worth it.
After his graduation she started a family with her first child, a son, David. She stayed in Baton Rouge with her mother for the birth of their second child, Barbara, during a transition in her husband's employment. The family reunited on a temporary assignment in San Jose, CA, where she gave birth to her second daughter, Carol, before the first of their children was three. At the conclusion of this assignment she made a home in a rental house in West Chester, PA. After a year, they moved back to San Jose, CA where Hal took a position at General Electric. They bought their first house there on an austere budget, which she managed with adeptness. They lived in that house for eighteen years in a close-knit neighborhood that regularly held TGIF parties and celebrated most holidays as a group. Taking care of her family became her vocation and her time was devoted to rearing and loving them.
Card games were an important vehicle for socializing and over time she became highly adept at her favorite, Bridge. She had earned enough partial points in competitive play in San Jose to qualify for a master point, but never claimed it. Her interest was the social opportunities afforded by the game, so she switched to casual contract bridge and made many dear and lasting friends among her bridge partners. In Richland, she frequently played in the Women's bridge group at the Meadow Springs Country Club, Marathon bridge, Richland Newcomers bridge group, and regularly played with a group of four close friends that regularly met in each other's homes and shared their life's events.
Nan and Hal left many cherished friends in San Jose when they moved to the Tri-Cities in 1978 to take a position with Exxon Nuclear. As usual, she immediately started forming enduring friendships with many of her new neighbors including Florence Cook, who was at her bedside on her last day. After only six months in a newly built custom house, they moved to Bellevue, WA for three years. When they returned to Richland in 1982 they bought a house in Hills West that they occupied for the rest of her life. The realtor for both house purchases in Richland was Ernie Boston. Ernie and his wife, Betts became close family friends sharing New Years Eve and other holiday celebrations. They taught Nan to play pool as another way to have fun.
The kids were out of the house now and so they began their adventure as empty nesters. Her children were her core focus until grandchildren came along and her 3 children's families became an added joy to her. She embraced her children's families and was always there to help, but never to interfere. She shared this love with her sister, Shirley, and all of her nieces. It was always a priority for her to be there each time a grandchild or great grandchild was born.
When Hal retired, she began traveling extensively with him overseas and domestically for pleasure and for Rotary Conventions, which she greatly enjoyed, until travel was encumbered by TSA practices. They acquired a small house in Tucson, AZ for the winter months, as had a Bellevue work associate and friend. This friendship with Scott and Valerie Garrett grew and they shared experiences on many occasions including the luncheon celebration of her sixtieth anniversary.
She led a life of service above self as a homemaker and enthusiastically supported Hal's Rotary activities. She joined with her husband in endowing a permanent fund to support Rotary International programs. She shared the status of a Three Diamond Paul Harris Fellow with her husband. She placed a high value on education and with Hal endowed a scholarship fund at Case Western University. She delighted in helping others to do their best, but was reluctant to judge or criticize.
She had a zest for life and did everything she could to continue to share joy with her family and friends. She had a charming laugh that enlivened any conversation. She derived enjoyment from dining out, shopping, playing bridge, visiting with family and friends, and maintaining her home adorned with many crucifixes, religious articles, souvenirs, mementos and pictures of family, and friends.
In her later years her steps shortened and her gait slowed. A nickname, "Pokey-Mom", created by her children delighted and amused her.
She was a member of The Parish of the Holy Spirit in Kennewick, WA and attended St. Odilia Catholic community in Tucson, AZ. She was a former member of Alpha Nu chapter of Beta Sigma Phi and of the Meadow Springs Country Club.
She is survived by her husband of 60 years Harold E Williamson and children Barbara Dave Christensen of Yakima WA, Carol Ron Wahula of Raleigh, NC. Daughter-in-law Cindy Williamson of Brentwood, CA, grandchildren: Lori A Northam of Nampa, ID, Michele L Wahula and Matthew A Wahula of Charlotte, NC, David M Williamson of Sacramento, CA and Daniel J Williamson of Brentwood, CA, great-grandchildren: Alexis and Anjelika Ortiz of Nampa, ID and Lourdes Pelaez of Miami, FL, nieces: Ann Phil Bode and Nancy Kerry Bueche of Prairieville, LA, Sally Chris Jaynes of Baton Rouge, LA, and Jane HerbAnderson of New Orleans, LA.
She was preceded in death by her parents James and Lydia Gottlieb: grandson Corey Northam: son David E. Williamson: and sister Shirley Gottlieb Guerin.
She was a lady in the truest sense, a southern belle who wanted to share the good things in life with others. Faith, family, and friends are what she cared about the most.
There will be a Vigil on June 21, 2013 at 7:00PM at Parish of the Holy Spirit and a Funeral Mass on June 22, 2013 at 11:00AM at Parish of the Holy Spirit Light lunch immediately following the mass The Interment will be June 22, 2013 at Sunset Memorial Gardens, 915 By-Pass Highway, Richland, WA at approx 3:00 pm following the lunch.
In Lieu of flowers, donations may be made to either:
The Hal and Nan Williamson Endowed Fund for The Rotary Foundation Permanent Fund www.rotary.org or Janice Nan & Harold Hal Williamson, P.E. '51 Endowed Scholarship Fund Case Western Reserve University Office of Donor Relations 10900 Euclid Ave. Cleveland, OH 44106-703