FIND AN OBITUARY
Service information is posted on our website only with approval from the family.
If you are seeking information not listed below, please contact us.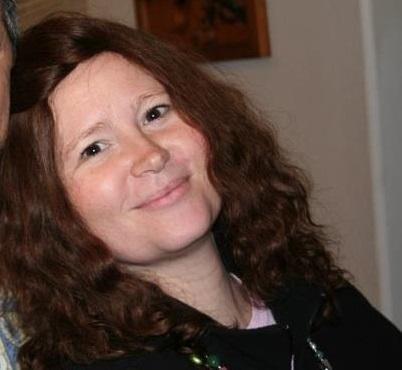 Kareen Frances Paske Bennett
07/01/1970 — 05/04/2013
From Pasco, WA, US | Born in Anchorage, AK
Kareen Frances Paske Bennett
EINAN'S FUNERAL HOME
Kareen Frances Paske Bennett, 42, was born July 1, 1970 in Anchorage, Alaska, to Charles H. and Terri Ann Trott Paske on a beautiful summer day when the Fireweed was in full bloom. She attained a final victory over cancer before the sun rose on Saturday, May 4, 2013, to walk into the arms of Christ and the glory of Heaven, to be forever at peace.
Kari was always proud that she grew up in a military family and so enjoyed the experience of living and traveling across the U.S. and overseas. She shared this exciting life with her best friends; her sisters, Jeni and Anne and her brother Mike. Her love of music was life long and evident when after she graduated from high school Grayslake, IL '88 she attended college on music scholarships in IL, MT and WA. She graduated with honors at Central Washington University CWU, with a degree in music education. CWU is where she met James, the love of her life. It was a marriage defined by music and a love for God. Their first date was attending Les Miserables in Spokane and their last date was watching Les Miserables in the theatres. She had three passions in life; God, her family, and her teaching through music. She happily pursued all until the end of her days.
She has left an empty place in the hearts of her family and friends, but the impact she made on the lives she touched will last forever. She not only delighted in, but also excelled in the role of wife and mom.
From a very early age she was steadfast in her love of the Lord and the last seven months she always gave praise to God for His provisions and grace. Her grace and courage inspired us to never give up and always trust in Christ, the author and finisher of her faith.
We are forever grateful to the many people that have helped the family through acts of love, caring and prayer. Kari would want us to thank the care givers that she encountered the last months; especially at the CBHO Cancer Center Marlene, Diane & Stephanie.
She is survived by her beloved husband James D. Bennett, and cherished children Abigail, Daniel and Selah, of Pasco, WA; loving parents Charles and Terri Paske of Helena, MT; best friends ever; sister Anne DJ Greaney and children Gareth, Connor, Caitlin and Alaina of Helena, MT; and brother Michael Paske and his sons Tyler and Noah of W. Springfield, Mass.; aunts and uncles, Susan John Donohue of Big Lake, Alaska, Frances Ken Hoversland, of Scobey, MT; Roni Ray Hamby, of Kenai, AK, William Sheila Paske, of Missouri City, Texas, Carol Richard Huff, of Franklin, Texas, and Jim Debbie Paske, of Gig Harbor, WA. In-Laws; Tom Maryann Bennett, Moses Lake, WA, Carol Doug Martin, Everett, WA; brothers and sisters-in-laws David Evgenia Bennett, Bob Linda Bennett, Michelle Bennett, Tiffany Antonio Bennett Carrillo, their children, numerous cousins and friends.
She was preceded in death by sister, Jennifer H. Paske, maternal grandparents, Richard T. and Helen R. Calkins Trott; fraternal grandparents, Charles H. and Marjorie A. Signs Paske; and maternal aunt Joan H. Henninger.
"So you have sorrow now, but I will see you again; then you will rejoice, and no one can rob you of that joy." John16:22
Funeral arrangements are: Viewing on Tuesday, May 7th, 5-8pm at Einan's, Richland, WA Memorial service, Wed. May 8th, 1:30pm at First Baptist Church, Richland, WA.
Burial will be Friday, May 10th 1:00pm at Forestvale Cemetery, Helena, MT.
In lieu of flowers, memorial gifts may be given to the College Fund for Kari's children, Tri-Cities Cancer Center, Gideon's International, or 1st Baptist Church of Richland.
To offer condolences to Kareen's family or to share a memory of Kareen, please visit the online Guest Book on Monday or thereafter at www.einansfuneralhome.com.
Services are under the direction of Einan's Funeral Home, Richland, WA.
Kari as I always called her, was one of the most beautiful, Godly women I have ever known. It has been my honor to know her and pray for her. My prayers go out to this family during this time of grief and transition…
We love you sweetheart and always will. Go in Faith! Mom and Dad
Kari as I always called her, was one of the most beautiful, Godly women I have ever known. It has been my honor to know her and pray for her. My prayers go out to this family during this time of grief and transition…
We love you sweetheart and always will. Go in Faith! Mom and Dad
Chuck and Terri,
We are saddened to learn of the loss from this earthly world of Kari. She too touched our lives through her music and sweet spirit when she sang at Canyon Ferry Rd. Baptist. What a sweet memory,testimony and legacy she leaves to those of us still here and to know that she is with Jen again. What a blessing to know that we will see her again. Our prayers and thoughts are with all of the family at this time.
Mel and Denny
Dear Family in Christ,
I was able to read a number of Terri's entries in Caring Bridge. In sorrow and not in hopelessness, the faith of your fathers is clearly evidenced through all of you who now endure this great loss. In this cloud of witnesses to which Kari now safely resides in unspeakable joy, they together surely understand God's compassion for those who must remain here enduring pain of great loss and unspeakable grief. Yet Kari's own enduring testimony survives with, "Only believe, only believe." With that encouragement, we understand that time does not take us further away from those whom we have lost in the flesh, but only ever closer to them yet again. But until these words find gradual healing in your hearts, please know that our sorrow is shared with all of you, and we hold all of you in our prayers.
Mark Calkins
Although I did not know Kareen personally, I have felt an awesome connection to her through our mutual good friends The Mancenelli's. My thoughts and prayers are forever with you in your loss. God Bless
we were saddened to hear of kareen's passing. please know you and your family are in our prayers.
Kari was my favorite singer at church, and I told her that several times. When she became sick, one of my prayers was that He not silence her beautiful voice. He didn't – it lives on in Abi.
My heart goes out to you all. I am praying for the blessing of peace for your family to help you through this sad time.
The last time I visited with Kari was during the sausage festival performance of Oliver. She was so proud of her children and the love they have for music and performing. I know she will always be proud of her amazing family.
Love, Paris
Although we will not be able to attend the funeral services on Friday, please know you all are in our hearts, thoughts and prayers. I know heaven has opened the doors wide to receive precious Kareen and in ways we can not comprehend she celebrates, as she sees the face of her Lord.
It is most difficult for us who remain here without her, though comforting to know she is with Christ, her first love. I pray for all the family to take joy and comfort in this, that although she is absent from us she is no longer suffering and she is present with the Lord. I am sure she would want us all to rejoice with her for that . Please know we are here for anything you all may need as you press on together.
Love you all sooo,
Peppi
"Do not be too busy. Take all in order as I say. The Rest of God is in a realm beyond all man's activities. Venture there often, and you will indeed find Peace and Joy. All work that results from resting with God is miracle work. Claim the power to work miracles.
Know that you can do all things through Christ who strengthens you. Nay, more, know that you can do all things through Christ who rests you."
We are with you in spirit today and always. Our prayers for all of you will continue. Holding you close to our hearts during this time of sadness and yet rejoicing in Kari's words of amazing faith and trust. Well done good and faithful servant.
All our love to all of you.
Our hearts and tears are with you all. Our paths have not crossed often but our bond with Chuck and Terri is of the strongest kind. We were honored to be Kari's God Parents and our job was so easy as Kari showed us her faith all the time. We only know snippets of her wonderful life, loving husband and children.
A quote from GOD CALLING May 8
"I lead you. The way is clear. Go forward unafraid. I am beside you. Listen, listen, listen to My Voice. My Hand is controlling all.
Remember that I can work through you better when you are at rest. Go very slowly, very quietly from one duty to the next–taking time to rest and pray between.
Continued under Larry
Kari lived her faith and it glowed from her. Her gentle spirit with so much enthusiasm was a testimony of Christ's love for all to see. So sorry for the loss of the entire family.
Romans 8:18  I consider that the sufferings of this present time are not worth comparing with the glory about to be revealed to us.