FIND AN OBITUARY
Service information is posted on our website only with approval from the family.
If you are seeking information not listed below, please contact us.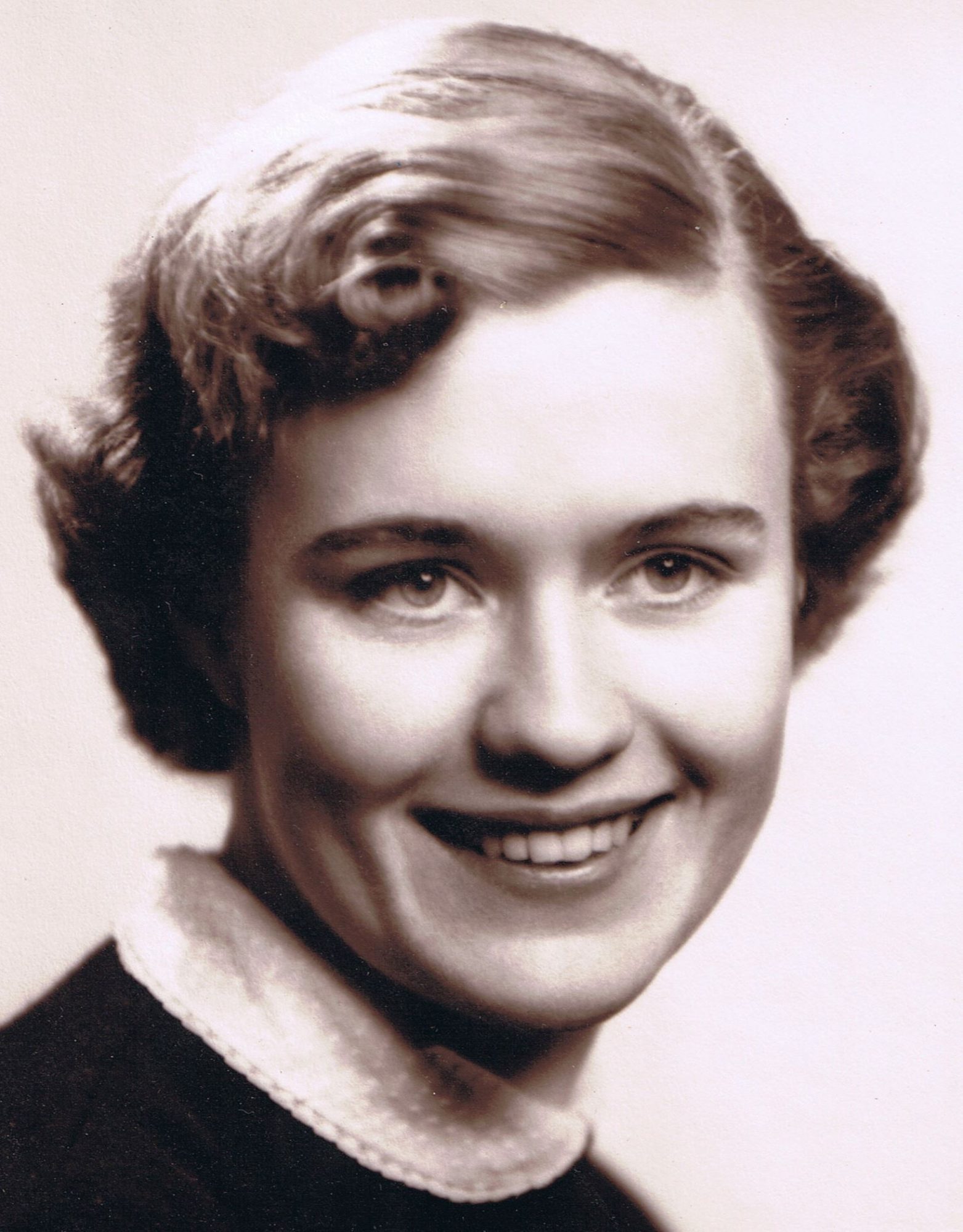 Marguerite Louise Tompkins
06/07/1936 — 01/25/2014
From Richland, WA, US | Born in Mason City, WA
Marguerite Louise Tompkins
Marguerite Louise Groff Tompkins went to be with our Lord on January 25th, 2014. She left this life peacefully, surrounded by her family, trusting in God's promise of eternal life, and looking forward to being reunited with her loved ones who had gone before.
Marguerite was born to Harold and Elizabeth Groff in Mason City, Washington on June 7th, 1936. The family moved several times during her early years following the construction projects where Harold worked to support their growing family. The family eventually settled in Richland, Washington, where in time Marguerite became the eldest of four children.
Following Graduation from Columbia High School, Richland, in 1954, she attended Pacific Lutheran University for a year. While home that next summer she met the love of her life. Bill Tompkins, a handsome young GI serving at Camp Hanford. The two were married December 10th, 1955.
Following Bill's honorable discharge from the Army, Marguerite and he moved to his home state of Michigan. Bill went to work farming, and Marguerite went to work learning to be a farmer's wife. She often told stories of Bill coming home with a bushel of apples or a couple of recently shot pheasants, expecting them to be dressed, cooked, or preserved; and being the city girl that she was, Marguerite would sit and cry. However, with the help of her in-laws, Marguerite eventually became accomplished at it all and passed that skill and knowledge on to her children.
While Marguerite was growing in her abilities, she was also growing a family, giving birth to five daughters and one son. In the summer of 1967 the family moved back to Richland where Marguerite, now known as Marge, and Bill raised their six children and lived the rest of their 47 years together.
In 1968 Marge went to work for Battelle Northwest where she remained employed for the next thirty years, retiring in 1998. Along with her daily responsibilities at Battelle, Marge, at various times, acted as editor of Battelle's safety newsletter "The Pinkie", chaired several special events, was active in the Battelle Staff Association, and became a long-standing member of the Professional Secretaries Association, traveling to events around the country and as far away as Hong Kong. Upon her retirement Marge received extensive praise from two generations of management for the consistent, diligent, and professional work ethic she displayed throughout her tenure.
Although Marge enjoyed the rewards of her employment, her greatest joy was spending time supporting her grandchildren in all of their scholastic and extra-curricular activities. Most Saturdays would find Marge and Bill in the stands or on the sidelines cheering on their "All Stars." Warm summer baseball games, frigid fall football, wet and chilly spring soccer, Marge was there to congratulate, encourage, or console as needed. But it was not only sports. If any grandkids had a play, an award, a concert, or a graduation, Grandma and Grandpa were always there. So much of Marge's life was dedicated to her children and grandchildren; but that never stopped her from enjoying activities with Bill, her one and only love. For forty-seven years, until his passing in May of 2002, Marge and Bill worked, laughed, fought, sang, danced, struggled, and loved together. Marge greatly enjoyed their time at bowling league and Friday nights at the VFW. And most every New Year's Eve she would put on her best and head out on the town with the man she loved.
Marge was a life-long Christian. As a child and young adult Marge, along with her family was a member of Richland Lutheran Church. When she moved back to Richland with Bill in 1967, she once again placed membership and saw that her children were active in Sunday school, Vacation Bible School, and special trips and activities.
In 1997, it was Marge, following here childrens' lead when she and Bill were baptized and placed membership at Bethel Church in Richland, where most of her children and grandchildren were actively involved.
At Bethel, Marge's activities included Joy in the Morning, the Crane Care Group, the Aldrich Care Group, and the Engelhardt Care Group. Marge was an active supporter, attendee, and sometimes volunteer at Bethel until the time of her death.
As a proud Richland Bomber alumni, Marge was an active member of Club 40; until the time of her death, she enjoyed monthly luncheons with a group from her graduating class.
Marge's greatest accomplishment was the legacy of love that she gave to her family. A family not only of birth, but one that was formed by her open door; a door that was never closed; a door that led to a spare bed and a place at the table. By word and example she taught us all to be strong, to sacrifice, and to forgive. She showed us all the Biblical Truth found in 1 Corinthians 13; that Love is patient, love is kind. It does not envy, it does not boast, it is not proud. It is not rude, it is not self-seeking, it is not easily angered, it keeps no record of wrongs. Love does not delight in evil but rejoices with the truth. It always protects, always trusts, always hopes, always perseveres.
Marge was preceded in death by her parents Harold and Betty Groff, her brother William Bill Groff, her husband Wilfred Bill Tompkins, her grandchild Steven Tompkins Jr., and her great-grandchild Eddie Lopez Jr.
She is survived by her brother Phil Groff and Dorothy of Port Orchard, WA; her sister Marilynn Taylor and Dale of Yakima, WA; her six children: Pam Jones, Steven Tompkins and Gloria, Cathy Hall, Teresa Ostlund and Craig, Sandy Davis and Jim, and Linda Patterson and Joe all of the Tri-City area; along with 29 grandchildren, and 24 great-grandchildren.
In lieu of flowers, donations can be made to Liberty or Kingspoint Christian Schools. A Memorial Service will be held on Saturday, February 8th, 5PM, at Bethel Church: 600 Shockley Rd., on the corner of Keene and Shockley, Richland, WA
She would also want those she loved to know her assurance of salvation: Romans 10:9 "If you confess with your mouth, 'Jesus is Lord,' and believe in your heart that God raised him from the dead, you will be saved."
Marguerite was always a joy to be around.
We graduated in the class of 1954 togather.
She had a great sense of humor and a love for life.we are thankful for the memories she helped us build.we look forward to meeting her again in heaven.
Marguerite was always a joy to be around.
We graduated in the class of 1954 togather.
She had a great sense of humor and a love for life.we are thankful for the memories she helped us build.we look forward to meeting her again in heaven.
God new what he was doing when he aloud me the honor of being one of Moms daughter's. I Love you Mom, always and forever!!!
God Bless your soul.
I'm so sorry for your loss my prayers are with you all.
Teresa: Your mother was a remarkable person. What a great blessing in all of your lives. I received a blessing from reading the beautiful and honoring words about her. My prayers are going out to you and your family. What wonderful memories you will cherish. Love you!
Dear Groff Family,
I won't be able to attend this Saturday but wanted to send my love to the entire Groff family. I'll always remember Marguerite's quick smile and laugh. You are all always close to my heart. Andi Bischoff Perkins
I was so saddened to hear of our collective loss of my Aunt Marge. We are all so very fortunate for the time we did have with her.
I love you Aunt Marge.
I was saddened to hear of Marge's death. It had been quite some time since I had the opportunity to talk with Marge, but I have so many fond memories of the years I was lucky enough to work with her. She was truly a gem and one of my favorite co-workers. My thoughts and prayers are with you all at this time and we should all be happy to know she is in a wonderful place now.
I WILL MISS YOU AUNT MARGE.
WITH LOVE FROM BILL GROFF JR LAURA, ALEC AND CHRISTIAN GROFF
I am a very blessed person to have had Marguerite as my mom!! I love to just picture when she was reunited with my dad. We knew they were dancing in heaven! I will share a confession, I slept with my mom and dad for years, I knew there was no safer place than between them. And being the youngest of 6, I got away with it for many years!! Thank you God for giving me my mom and dad!!
Craig & Teresa; Our prayers have been with you and your family during this time of sorrow. I love this thought and share it when needed "When someone you love becomes a memory, the memory becomes a treasure"
To my dear family in Washington, I was saddened to hear of Aunt Marge's death, but so glad to know that she is in heaven. May the Lord be with you especially at this time. I am praying that you will be strengthened with might by his spirit in the inner man.
LisaTompkinsPetersen
I LOVE YOU GRANDMA AND MISS YOU A LOT AND I CAN'T WAIT TO SEE YOU AGAIN. YOU WILL ALWAYS BE MY NUMBER ONE.
Randy and I are saddened by the loss of Marge. She was an encouragement even when she felt bad. She will be sorely missed by all of us who knew her. Our prayers are with all the many family members we know and love.
Marguerite's family–I'm so sorry–you have lost a wonderful mom,grandma & sister. We grew up in the same neighborhood–2 doors down from each other on McPherson, many years ago. Played together, went to school together, she was a special friend always. A fun, caring, loyal, loving lady who loved the Lord & her family. I'm sad to have missed her service, was out of town. I'm blessed to have counted her my friend for so very many years. We didn't see each other often these last years but I will miss her. There's no doubt a party is going on in heaven. love, Pat