FIND AN OBITUARY
Service information is posted on our website only with approval from the family.
If you are seeking information not listed below, please contact us.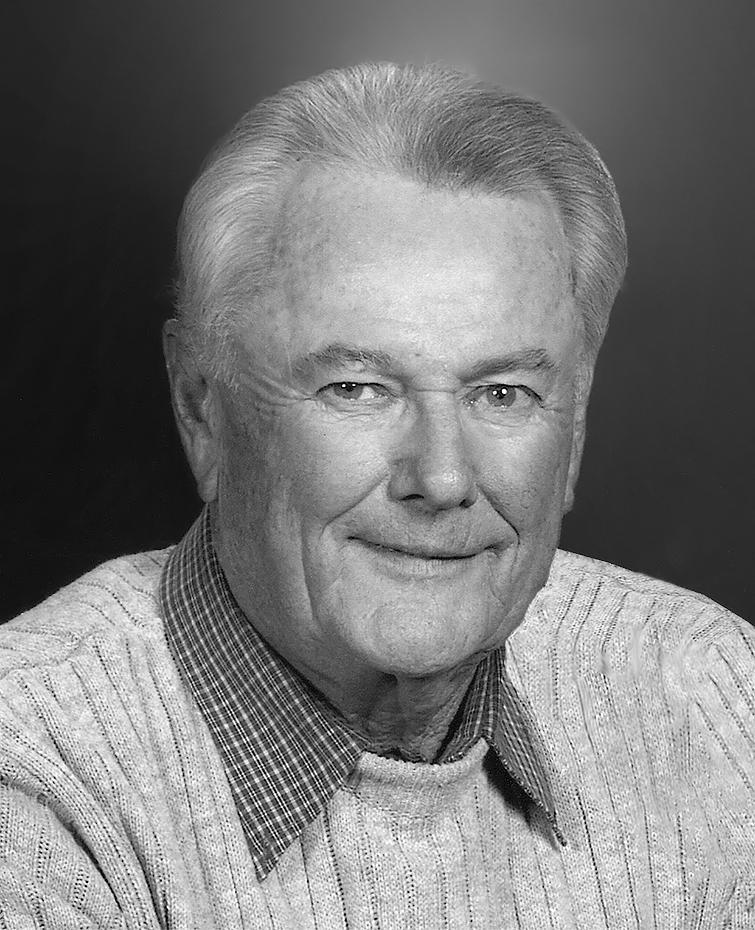 Clinton Edward Worcester
10/03/1937 — 02/12/2014
From Kennewick, WA, USA | Born in Black Duck, Minnesota
Clinton Edward Worcester
Clinton Edward Worcester was born October 3rd, 1937 proudly in the "Northwoods" of Minnesota, in the town of Black Duck, to James Edward "Ed" Worcester and Anna Constance Marie Olson "Anne" Worcester.
After an extended illness, Clint went to his heavenly home on February 12th, 2014 at the age of 76 years at Hospice at the Chaplaincy in Kennewick, WA peacefully and with family by his side.
Clint's family came first to the Bremerton area of Washington State at the age of 5 before settling in North Richland in1947. Clint attended John Ball Elementary School, Chief Joseph Junior High School, and graduated from Richland High School in 1957 Go Bombers!. Clint also attended W.S.U. in Pullman for one year Go Cougs! and continued his education with various night courses at Columbia Basin College.
Clint married his high school sweetheart, Marjorie H. Anderson, on October 1st, 1957 and Clint and Margie would spend the next 56 years of life together. To this marriage, they were blessed with the addition of four children; Robert "Rob", Laurie, Paula, and Mark.
Clint began his career at the Hanford Area in 1960 with General Electric and retired from Westinghouse Hanford in 1995. Clint was employed as a draftsman in a career that began with the drawing board, pencil & paper and ended with the computer, mouse, and Auto-Cad software.
Clint proudly served his country during three enlistments in the U. S. Army National Guard of Washington and was honorably discharged in March of 1963 after more than 8 years of service.
Throughout his life, Clint was an avid outdoorsman who enjoyed camping, bird, deer & elk hunting, and all types of fishing. In his retirement, Clint became a very avid fly fisherman and greatly enjoyed tying his own intricate and interesting flies as well as building custom fly rods.
Clint was very active as a volunteer whether it be helping a friend in need, projects at church, serving on the boards of several youth baseball organizations in Richland, serving on the board of the Tri-Cities Rods & Roadsters, and serving as President of the Columbia Basin Fly Casters.
Clint was a lifelong member of E.L.C.A. Lutheran churches and enjoyed membership at Richland Lutheran Church of Richland, WA, Good Shepherd Lutheran Church of Richland, WA, and Lord of Life Lutheran Church, of Kennewick, WA.
Clint was also proud of his Norwegian heritage and jokingly quoted his mother who said "You can't get to heaven 'til you caught a walleye and ate lutefisk on Christmas Eve."; two tasks Clint was able to accomplish.
Clint is survived by his wife Margie of Kennewick, two sons Robert E. Worcester and fiancé Kimberly of East Wenatchee, WA and Mark E. Worcester of Richland, WA, daughter Paula A. Butler and husband Kevin of Federal Way, WA and four grandsons: Trevor J. Worcester, Trenton M. Worcester, Garrett W. Butler, and Royce E. Butler. Clint is also survived by brothers-in-law Adrian Anderson Mary of Richland, WA and Byron Kolts, of Katy, TX, sister-in-law Linda Hiskey Ron of Kennewick, WA and numerous nieces & nephews. Clint was preceded in death by his parents James E. Worcester and Anna M. Worcester, sister Judith "Judy" A. Worcester Kolts, daughter Laurie L. Worcester, fathers-in-law Gordon S. Anderson and Phillip C. Hansen, and mother-in-law Claire E. Sandberg Hansen.
The family would like to thank all of the family and friends who have expressed their love and support during Clint's illness, the staff and volunteers at Tri Cities Chaplaincy for their compassionate in home care, and especially the staff at the Hospice at the Chaplaincy for their outstanding and compassionate care in his final hours.
From all the Minnesota members of the Worcester clan, our condolences on Clint's passing. I am glad we were able to meet and chat about our shared genealogy. It was a great time for sure!
From all the Minnesota members of the Worcester clan, our condolences on Clint's passing. I am glad we were able to meet and chat about our shared genealogy. It was a great time for sure!
Clint worked with and was friends with my dad for much of my life. My memories of him are always filled with laughter and hugs! We formed a special bond years ago and I am so glad that he has been able to watch me grow and meet my family! Treasured times with such a special man! Enjoy your fun in heaven Clint! Margie, this hug is for you!
Clint was my first lead at Rockwell. He was always fair and such a warm and caring person. I learned allot from Clint.
I had the pleasure of working with Clint at Hanford, and also knowing him as a friend and fellow member of Good Shepherd Lutheran Church. We were also fellow Norwegians! He had a great heart and was always quick with a smile and a joke. Margie, our thoughts and prayers go out to you and your family.
Clint & Margie came into my life and heart many years ago and are God parents to my son, Jeff. Clint was a special person here in our world. Although he's now with our Heavenly Father and making angels laugh, I know that his family and friends are hurting and missing him greatly. May God wrap His loving arms around them and give them the comfort that is so greatly needed.
The memories shared by my parents and I are great! We all want to express our sincerest love for the both of you.
I Heide am personally truly grateful for that afternoon in May with you both. It was such a wonderful day and I felt so blessed to have had that time. It will be one of many, many wonderful memories as well as one shared tragedy which came much too early.
Mom and Dad regret that for them now the drive is a bit too much. They have you both in their thoughts and prayers now and always. They hope you know that you are very dear and cherished friends to them.
All our LOVE to you in Christ!
Aime, Marile and Heide Gehri
Margie, I am so very sorry for your loss. You and your family are in my thoughts and prayers. You and Clint hold a special place in my heart from my high school days. You both were always so very kind, caring and fun loving and I have many fond memories of my visits to your home.
Clint was such a wonderful person. My family really enjoyed the times we got to spend with Clint and Margie. 9 years ago when we moved in Clint was at the back of our yard introducing himself and offering up his help if we needed it. They came to b-day parties for my kids and even brought my dad an elk burger to eat. Kaden really enjoyed the amazing fly's he made. They are beautiful! The last year or so the visits at the back fence got less and less but when he was out there he made an effort to stop by to chat. He was just a wonderful person with an amazing outlook on life. He will be missed! Margie, if there is anything we can help you out with please don't hesitate to ask. Matt is very handy and will be willing to do what is needed for you to be comfortable and continue enjoying you home. Our thoughts are with you through this hard time.
Margie, We are sorry for you loss.
Fred & Pam
Margie, you and your family have been in my prayers since I heard of Clint's illness. I am so sorry for your loss, but am thankful that you and Clint have known The Lord for years. He will see you through this.
With love in Christ,
Margie
Margie, I can not express how sorry we are for your loss. Clint was an amazing man and a great neighbor. He showed up at our house the very first day that we moved in 13 years ago to help the "clueless" new neighbors with sprinkler blowouts. It was our first glimpse of the caring and thoughtful man that he was. He will be missed. Please know that we are here for you for whatever you may need.
So sorry for your loss.
Kenneth and Paula Rosenberger
At the service someone said that Clint was a hugger. He was indeed. I remember after he found out he had cancer he came into Heidi's office and I heard his voice. I came to Heidi's office and asked how he was doing, and he said he was doing ok. He asked me if I wanted to hug him. I said yes. I am a hugger too. I like to think the Lord greeted Clint with a cowboy breakfast just for him. We love you.
Clint was always a special friend and great neighbor.We always enjoyed talking fly fishing whenever we would meet on occasion.
He loved the sport,and was intensely involved in all facets of it. Catch some nice ones Clint,I'm sure going to miss you.