FIND AN OBITUARY
Service information is posted on our website only with approval from the family.
If you are seeking information not listed below, please contact us.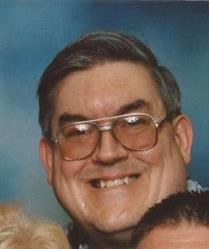 Robert "Eric" Wildenborg
12/22/1963 — 02/16/2015
From Richland, Washington | Born in Richland, Washington
Robert "Eric" Wildenborg
"I am a Gamer.  Not because I have no life, but because I choose to have many."
Robert "Eric" Wildenborg, 51 of Richland, died unexpectedly Monday, 2/16/2015.  He is survived by his mother, MaryAnn Mihalek-Wildenborg, his late father Bob Wildenborg, his sisters Judy Wildenborg and Carla Johnstone and her husband Curtis, his brother Brian Wildenborg, nephew Tyler Johnstone, his nieces Melinda Wildenborg and Becky Johnstone, his lifelong friends and gamers John and Bob, and more family and friends too many to mention. 
A reception to celebrate his life will be held @ Sunset View Memorial Gardens reception hall 2/22/2015 from 2:30-4:30pm. 
He's "the guy at Fred Meyer that knows everything." I'm sorry to his family at the sudden loss. He was always friendly and polite.
I will always remember you!
You will be greatly missed by many, your kindness and friendship shall not be forgotten. May your adventures continue forever.
Rest In Peace Eric, You will be greatly missed. Sending my prayers to your family, so sorry for your loss.
Eric you will be missed by many…May god watch over you my dear friend. give your family strength and understanding of your passing. RIP Eric..
RIP, Mr Eric, you were a great friend and co-worker
I am so sorry for everyone's loss. Eric was helpful and always so nice. I really wish I would of taken the time to have an actual conversation with him. I am happy to hear it was peaceful. Rest in Peace Eric!
Eric, you were too young, but I remember how nice you were at school. R.I.P. my friend, and many prayers to your family.
Love,
Lorrie
I will miss you my friend !
RIP Eric, we have lost another good person.
RIP Buddy, Your Friend always.
R/,
Tim
The girls and I will miss seeing Eric whenever we go to the Richland Fred Meyer. He was always friendly and greeted us with a smile!
Rip my dear friend. We have lost a truly great man. You are in my thoughts and prayers always.
My thoughts will be with all of you. May you rest in peace Eric.
You will be greatly missed. You will forever be a part of wonderful memories of Fred Meyer. My thoughts and prayers go out to all the members of the Wildenborg family. Rest in Peace.
Many tears shed today hearing the news of my gentle giant. I miss Eric's hugs, his corny jokes, his work ethic. I miss those days of sneaking away at lunchtime for a bowl of soup that Eric had just made. I still love all the Wildenborg's and am thinking of all of you today. Thank you Eric for Being a very important part of my life, I miss and love you…
Eric, you were my first dungeon master when we were kids in high school and learning the ropes of D&D. But most of all you were a dear friend who meant a lot to me. May your memory be eternal.
RIP Eric. May all of your adventures be grand.
RIP Eric you will be missed. You were a big part of my memories of working at Fred Meyers. You will always be apart of that place. God bless.
I want Eric's family to know what an unusual & special person he was. I did not know him well, only as an extremely helpful & pleasant manager working at Fred Meyer, whom I would see regularly on my shopping trips there. He always made me smile, always had a friendly hello, and would always go out of his way to be helpful. These are rare qualities today. He obviously loved his work. While I realize this is a difficult time for his family, please take heart in the knowledge that he will be greatly missed by others….even just a customer who only knew him by his first name.
My sincere sympathy.
Still miss you Big Brother. I hope you look down and smile that big cheesy grin and are proud of me. Love ya big bro.