FIND AN OBITUARY
Service information is posted on our website only with approval from the family.
If you are seeking information not listed below, please contact us.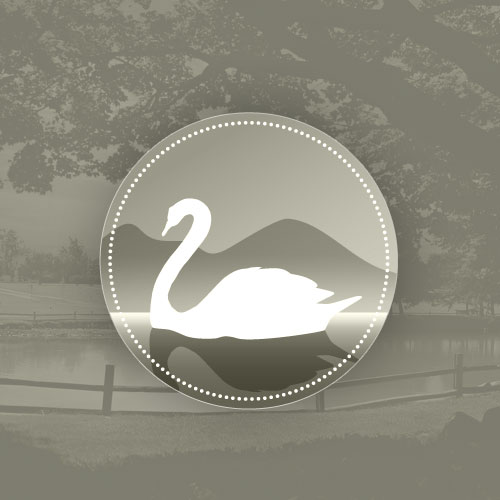 JESSIE A. FRENCH
11/11/1920 — 03/16/2016
From Richland, WA | Born in London
JESSIE A. FRENCH
JESSIE A. FRENCH
11-11-1920
3-16-2016
Jessie French was born on Armistice Day, November 11th, 1920 in London, Great Britain, exactly two years after the end of World War I.  Over the next eleven years Jessie and parents, Henry and Jessie Broughton, were joined by brother Arthur and sisters Edna and Doris. 
Raised in the Army town of Woolwich in South East London, summer holidays were spent out in the fields of Kent picking strawberries and hops.   Sadly due to being gassed in the First World War, her father died in the flu epidemic of 1941. 
 In 1939 at age 19, Jessie joined the National Fire Service, (NFS) where she met her future husband Bill French. In 1940 Bill was conscripted into the British Army - Royal Engineers, Mechanical and Infantry (R.E.M.I.) and served in North Africa and Italy. They courted long distance for the duration of the war. 
Jessie spent those war years in the midst of the London Blitz.  She was a NFS dispatcher, responsible for calling in fire engines from the outlying Home Counties, when the London Fire Brigades were overwhelmed.  Her post was close to the Woolwich Arsenal, on the Thames River, where between June 1944 and March 1945 10,000 V1 flying bombs "Doodlebugs" were dropped on London, 2,500 of those dropped on South East London and Kent.   While bombs hit neighboring houses and schools, the family was not bombed out.  Some of it was luck; they decided not to go down into the underground shelter at the bottom of the garden the night it was struck by an oil-barrel bomb.  Her younger sisters were evacuated to Devon, but soon came home as they were still on the flight path for German bombers on their way to the City.  Jessie tells the story of visiting them and all running for the woods while being strafed by a German plane. Back in London, bombings continued, food, petrol and goods were rationed, and all the street signs were removed, but all survived. Jessie liked to say that those were some of the best years of her life, as that was her youth. The comradery within the fire service, where in her Brigade she was one of the youngest at 19, fostered many life-long friendships.
Bill demobilized in June 1945 and returned to a bombed out London, coping with food, petrol and goods rationing and not many jobs.  But she and Bill wed on 28th July 1945, Jessie wearing a wedding dress she made from a silk parachute that her brother Arthur (still in the British Navy) had sent to her.  At the last minute he was able to get a pass and walk Jessie down the aisle, and so married life started. Bill went to polytechnic night school and joined the Aerospace industry as a designer.  It was this career path that led to many moves in England, London to Rayleigh, Essex, then Brough, Yorkshire and then to Woodley, Berkshire, where he was a key member of the design team of the Hawker Siddeley TSR2, a swept wing composite, low flying (i.e., below radar) fighter jet aircraft, then lastly the Concorde.  Those experiences resulted in Bill being recruited by Boeing for its Super Sonic Transport (SST) program and so October 1966 Jessie, Bill, daughter Barbara and "Spot" the dog, moved to Seattle Washington. 
So began the USA adventure. After three very social years in Bellevue, Bill and Jessie made another big change, moving to Bedford, Texas where Bill worked for Bell Helicopter. Again, a large circle of Brits gathered to Jessie as Bill had converted a covered patio to an English Pub. That was the logical place for all the fun and many a British theme shindig was held on the patio and in the bar including weddings!   At some point if you moved to the D/FW area and were from the UK or the Commonwealth, Jessie knew about it and welcomed all.  She was also a 40+ year active member of the Daughters of the British Empire. Sadly Bill passed in 1987 so life changed again. 
Jessie then made many visits to family in England and various parts of the USA where her daughter Barbara and Bob lived (they moved around a lot).  Then in 2000 friends and family organized a "surprise 80th" birthday party for her. 150 invitations went out and 90 showed up in Texas, including friends from Washington, Kansas, England and Minnesota.
After that, life was enjoyed, changed, then slowed down a bit more and in spring 2012 Jessie moved to Richland to be close to her daughter and family moving into Riverton. Well, sort of … no sooner had she moved in, her youngest sister Doris, accompanied by son and daughter-in-law arrived from England, so back to Barbara's she went for the three week visit.  Finally she moved into Riverton and started to make new friends. Unfortunately that December Jessie suffered a stroke which made it difficult to converse, but the humor was still there and she would wave to friends, a socialite to the end, even in a wheelchair with caregivers. The Norris and French family's thanks go to three exceptional and special care givers, Christine, Brenda and Emma.  Their dedication to Jessie over these past three years gave her joy, and we are very grateful for their care, love  and friendship.
Jessie now joins her parents, brother Arthur, sister Edna, husband Bill, son-in-law Bob Norris and dear friend Peter Lawrie.  She is survived by daughter Barbara, grandson Rob Norris (Anne) great grandchildren Robby and Amber, Richland.  Grandaughters Sandy McCarty (Mark) and Kristen, Fort Worth, Texas and Lisa Parma (Scott) and Jennifer, Keller, Texas.  And the huge circle of friends that always surrounded her.
There will be no formal memorial service, but following Mum's tradition of "any old excuse for a party", an "English Tea Party" "A Celebration of 95 years of Splendiferous Life" will be held in Barbara's garden in late May, albeit with Sherry and Coffee as Jessie never drank tea!
Memorials to your charity of choice or DBE Mountbatten House, 312 Maple Street, Highland, TX 77562.