FIND AN OBITUARY
Service information is posted on our website only with approval from the family.
If you are seeking information not listed below, please contact us.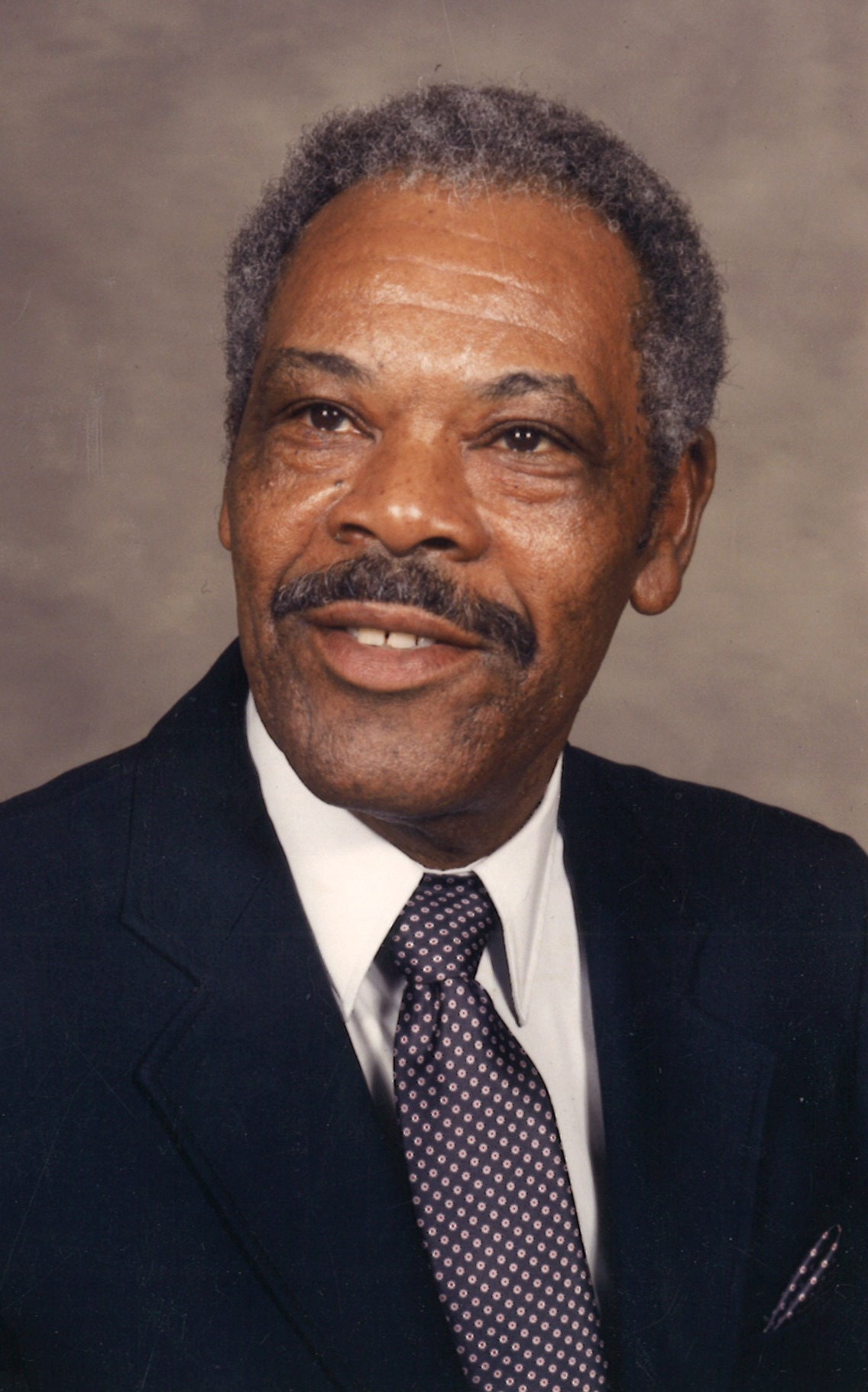 Wealthy Wallace Jr.
06/28/1925 — 02/18/2017
From Richland, Washington | Born in Lodi, Texas
Wealthy Wallace Jr.
WEALTHY WALLACE, JR
Wealthy Wallace, Jr. (Junior) was born June 28, 1925 in Lodi, Texas to Annie V and Wealthy Wallace, Sr. and passed away Saturday, February 18, 2017 in Kennewick, Washington surrounded by his loving family. He was 91 years old.
 Junior moved to Pasco, Washington in October 1947.  He was hired on the spot when he arrived in the Tri-Cities by the railroad company building the railroad leading out to Hanford after learning Junior had worked on the railroad in Texas.  Toward the end of the job the rest of the crew partied and didn't show up for work the next morning.  Since the owner had to leave the state that morning he left Junior to finish the job.  He was only 22 years old at the time, and he successfully completed the job.  He then moved his wife Dessie Mae Wallace and their three children to Pasco. They went on to have 7 more children.  After the passing of his wife Dessie, he then married Edith Bullock (McNairy) in 1988.
Besides the railroad he worked at Hanford for Atkinson and Jones, J. A. Jones, Kaiser, General Electric, DUN,  ARCO and UNI working in positions such as the canning line of the Single Pass Reactor Fuel to Metal Handler and Metal Fabricator, retiring in February of 1988 from Westinghouse, as Chief Power Operator.  Some of the remarks made of his performance are: "Wealthy's attitude is exceptional", "his work and work habits are commendable", "one of the most dependable employees in Inspection, outstanding cooperation", "he maintains good workmanship at all times", and "he has always been interested in producing good workmanship at all times".  He worked at Hanford for approximately 41 years.
Junior was a joyous man who spread joy to those he met.  He loved people and enjoyed life, with fishing being his most favorite past time.  He had 10 children who brought him joy and he lived to make them happy by being involved in their lives.  He'd pile them in the car taking them to church, fishing, drive-in movies, visiting family (including those in Texas), sports, boat races, parks, and a stop for snacks whenever they put the beg on him.  He loved to bring the family together to sing spiritual songs with him leading the singing, wife on the piano, and the boys on the drums and guitars.  He loved to fix anything.  He had strong character and work ethic.  It became legal for Blacks to buy a house in Richland in October of 1955.  He bought his in November 1955, which became one of his proudest moments in life, becoming one of the first Blacks to buy a house in Richland.  He read and loved the Bible and was a long-time member of the New Hope Baptist Church where he served as a deacon. He was an avid quartet singer and loved his group, the Golden Gospelaires, consisting of himself, Webster Jackson, Fred Bohannon, Milton Norwood, Larry Larsen and Joe Banks. 
He is survived by his children, daughters, Wilma Woods (Franklin), Seattle, WA; Verneice Skinner, Richland, WA; Jonell Wallace, Seattle, WA; Treva Miller (Napoleon), Richland, WA; sons Maurice Wallace, Richland WA; Bruce Wallace (Teresa), Richland, WA; Edward Wallace (Jacci), Kennewick, WA; Orlando Wallace, Richland, WA; Step children, Douglas Bullock (Anna) of Kennewick, WA; Franklin Bullock (Angela) of Tacoma, WA; Evelyn Bullock and Evoria Beasley (Vincent) both of Richland, WA; His sister, Joyce Faye Washington, Levelland, Texas; brothers, Edward Louis Wallace, Richland, WA; Freddie Wallace (JoAnn), Richland, WA; 15 adoring grandchildren and 26 adorable great grandchildren, and a host of nieces, and nephews.   He was preceded in death by his parents, his wife Dessie Wallace (Weaver); his sons Theartis Wallace and Duane Wallace (who died at infancy but Junior never failed to include him in his count of children); his second wife Edith Wallace (Bullock); his sister Lorene Wallace, and brothers Clarence Wallace and Johnny Wallace. Junior had a close relationship with stepson Doug Bullock (who became an avid fishing partner) and stepdaughter, Evelyn Bullock (who cooked and delivered him delicious meals).  He loved all of Edith's children and family as well. 
Viewing will be held Thursday, March 2, 2017 from 6:00pm-8:00pm at Events at Sunset (915 ByPass Hwy, Richland). A Funeral Service will be held Friday, March 3, 2017 at 11:00am at Events at Sunset with a Graveside Service to follow at Sunset Gardens. The family would also like to invite you to the reception following the graveside.