FIND AN OBITUARY
Service information is posted on our website only with approval from the family.
If you are seeking information not listed below, please contact us.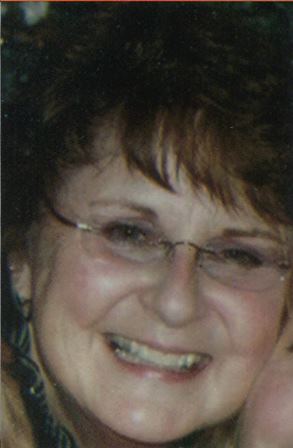 Chrysti Robertson
05/29/1953 — 05/14/2017
From Kennewick, WA | Born in Richland, WA
Chrysti Robertson
CHRYSTI GLYNN ROBERTSON
Chrysti "Chrys" Robertson passed away at home on May 14, 2017 after just 63 years.  Her brave 3-year struggle with a heart chamber is now peacefully ended; leaving her loving spirit to hold as we continue here.  Born in Richland, Washington on May 29, 1953, to Doris (Ventling) and Bill Robertson, and joining her 3-year-old sister, Deana, Chrysti was named after both her paternal and maternal grandfathers.  
A bright, adventurous girl, Chrys moved through Richland schools, spending summers with her Welsh Shetland pony or basking on the banks of the Columbia River with family and friends.  She began working at an early age, joining the car hop generation at A&W Drive-In restaurant in Richland and graduated from Columbia (Richland) High School in 1971.  Soon after graduation, Chrysti married Patrick Dronnen of Kennewick, spending their time together boating; bowling, play pool; Chrys and Pat amicably moved on after 4 years to continue separate life journeys.
Chrysti attended Eastern Washington University in Cheney, Washington where she studied Industrial Engineering and Chemistry.  A stellar student, Chrys left Eastern for a position back at home with Exxon Nuclear in Richland.  Fiercely independent, Chrys' career path took many winding turns; from nuclear fuels work, she gravitated to life-long positions in transportation & delivery.  From U.S. Postal Carrier to a variety of endeavors as delivery driver, she chose transportation work that kept her learning new things and nurturing her love of people & change; she settled into taxi driving like an old friend, leveraging her detailed knowledge and experience of the Tri-Cities street maps.

Chrysti's gentle and open personality naturally drew in all who crossed her path; her unwavering belief in a higher power helped Chrys reach out to the world with compassion minus judgment or blame.  Chrysti never met a stranger, had a smile for everyone every day, and was genuinely interested in individuals on their own terms.  She often half-seriously spoke of writing a book titled "My 10 Thousand Ten-Minute Friendships"; she so enjoyed learning the stories of others.  Her life-time mantra was "living life on life's terms"; quick to laugh and accept, she ever-practiced the universal language of music and humor.  Chrys was courageous in her endeavors and had uncanny ability to find the best in all things, reaching to family and friends with grace and dignity during both difficult and easy circumstances.  She especially loved the celebration and camaraderie of holidays; cooking, laughing, singing, and so joyful, surrounding herself with the love of family and community, always giving back.

All animals, her many, many pets especially, were so important to Chrys and gave her great pleasure and purpose.  She demonstrated her dedication to those causes with steady drop-off gifts to the Pet Overpopulation Prevention and Humane Society efforts as well as continuous caring for strays and dedication to the World Wildlife Federation.  Especially during the cold winter time, Chrysti made sure the furry friends, even in her own neighborhood if need be, were fed & warm.  Her own little bull terrier, Minnie, was her long time funny companion and priority until last year; Chrys has undoubtedly now been reunited on the other side with Minnie and her previous beloved German Sheppard, Nellie.
Besides being a voracious reader of crime novels and an occasional romance story, cooking for family, friends, neighbors and colleagues was a continuous passion for Chrys.  Following her Mother's example, she enjoyed making new or one-time dishes; however, not just on holidays or special occasions but any given day, Chrysti might whip up gallons of potato soup or chili and deliver it to others, just to reach out and say "I was just thinking about you".  Selflessness was her forte'; her home always scattered with gifts headed for weddings, birthdays, new babies, neighborhood children, family occasions, charities, or no reason at all.
She takes with her the love and devotion of her remaining family and countless friends; sister, Deana Colley (Ron); niece, Briana Colley; nephew, Bryan Colley (Rhonda) with great niece and nephew Trista and Garret Colley; her Aunt Rosie Rose (George) of Maryville, Missouri; and five first cousins and their families, Herb Winslow (Donna), Bob Winslow (Jan), Leah Wommack (Brad), Kevin Day (Jenny), and Gabrielle Curti (Frank).  The family would like to thank all those who took such sweet care of Chrysti in the Kadlec and Sacred Heart medical communities as well as countless others who offered encouragement and loving acts over time.
Chrysti's parents, grandparents, aunts, uncles, and pets have gone before and welcome her to heaven.  She will be missed by all of us here; she is free now to run and play and sing on forever with joy.
A Celebration of Life will be held for Chrysti at 1:00 p.m. on Saturday, June 3, 2017 at the Einan's Event Center, 915 Bypass Highway, Richland, Washington.  The Event Center is located directly behind the Einan's at Sunset funeral building.
Commitment to internment at her graveside will follow around 2:15 in the Trinity Garden at Sunset Memorial Cemetery.