FIND AN OBITUARY
Service information is posted on our website only with approval from the family.
If you are seeking information not listed below, please contact us.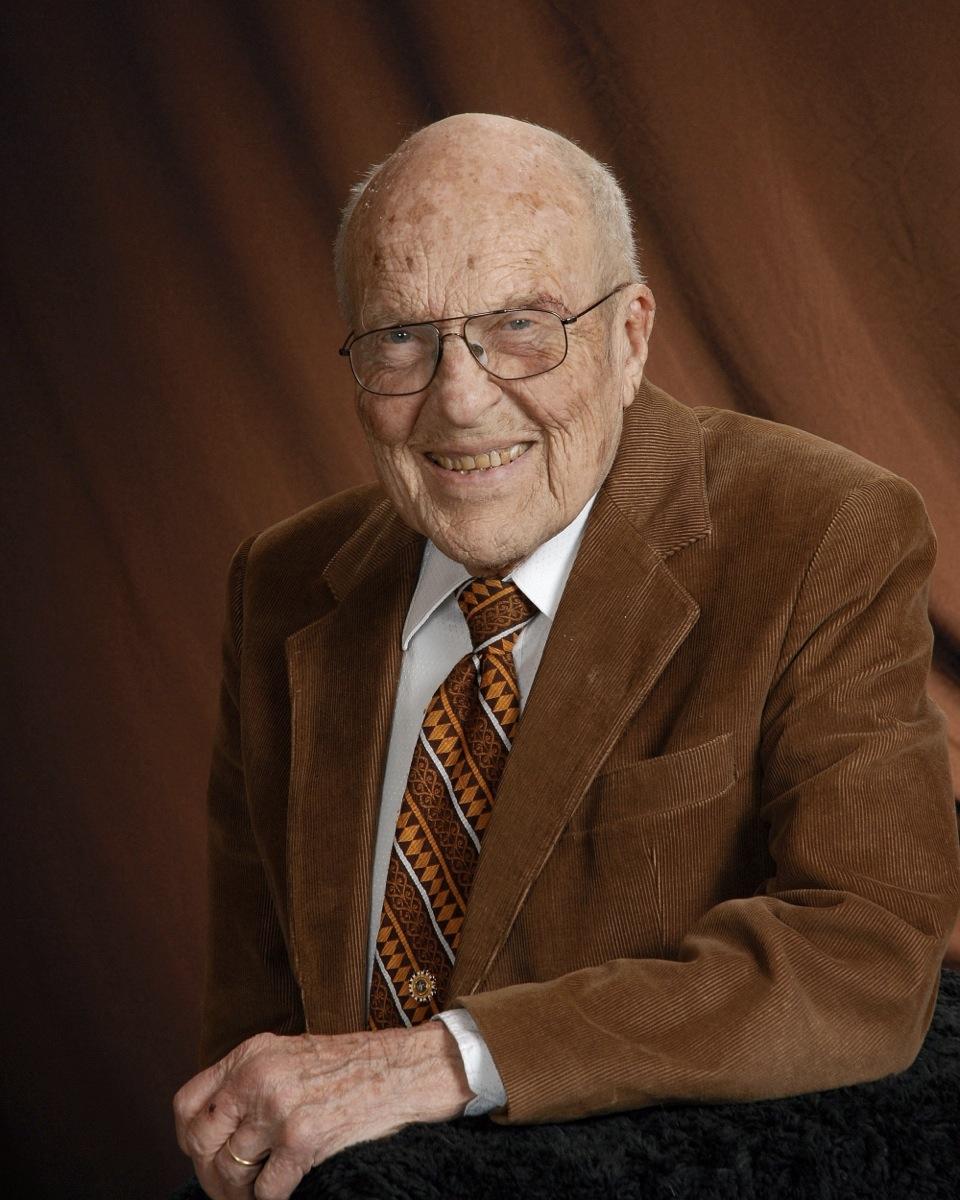 Wilbur Rees
05/18/1925 — 07/06/2018
From Richland, WA | Born in Alhambra, CA
Wilbur Rees
Wilbur Elton Rees
Wilbur Elton Rees, 93, of Richland, Washington passed away Friday, July 6th, 2018 at his home.  A celebration of life service will be held at 2:00 p.m., Saturday, August 4th at Shalom United Church of Christ, 505 McMurray St.,  Richland, WA.  In lieu of flowers, donations may be made to Shalom United Church of Christ, Richland, WA in support of a sound system upgrade, or donations may be made to a favorite charity.
Wilbur was born May 18th, 1925, in Alhambra, California to Cora (Raymond) Rees and Harry Rees.  He received a Bachelor of Arts Degree in Psychology from U.C.L.A., a Master of Divinity degree from Berkeley Baptist Divinity School, and a master's degree in Guidance and Counseling from Idaho State University. On June 2, 1950 he married Reba Hinds in Burbank, California. Wilbur and Reba just celebrated their 68th wedding anniversary. 
Wilbur and Reba served nine churches in California, Colorado, Idaho and Washington.  Wilbur retired from the ministry in 1987 after serving as Pastor at Shalom United Church of Christ in Richland, Washington, for nearly twelve years.  Shortly after retirement, Shalom United Church of Christ honored him with the distinguished title of Pastor Emeritus.  From 1972 until 1976, Wilbur headed up the Benton Franklin Volunteer Probation Service where he was responsible for recruiting and training over three hundred volunteer probation counselors for the District Courts of Benton and Franklin Counties. 
Wilbur was a member and past president of the Kiwanis Club of Richland and was a recipient of the Kiwanis Legion of Honor Award and the George F. Hixson award.  Wilbur was a member of the Pi Kappa Delta Honorary Speech Fraternity and a recipient of the Claiborne Hill Preaching Prize from Berkeley Baptist Divinity School.  He was a member of the Pacific Northwest Writers, Mid-Columbia Writers and the Sagewind Writers Club. 
Wilbur lived life fully and loved many things.  He loved books, as was evidenced by his floor to ceiling collection.  He also loved neckties and used them to express his individuality.  Attending WSU Cougar football games, traveling, camping, rose gardening, and lighthouses were also among the many things he loved.  He also loved playing games.  He enjoyed chess and in fact taught all of his children and grandchildren how to play.  He also enjoyed board games and he and Reba would play games almost daily;  among their favorites was the game Sequence.  Additionally, Wilbur enjoyed writing and did so both for enjoyment and professionally.  He wrote several magazine articles and authored two books entitled, "$3.00 Worth of God" and "Growing Up Crooked".  He shared his wisdom in the "Keynotes" section of the monthly church newsletter for years.  Many of his children and grandchildren were fortunate enough to have their father and grandfather perform their weddings.  Wilbur was loved by kids of all ages.  His weekly children's chats at the church and the many church camps he ran year after year made a positive difference in the lives of countless children.  He would augment his ministry to the children with the use of personal drawings, hand puppets, and his own stories.
He is survived by his wife, Reba; his son, Mark Rees and wife Fritzi of Buckeye, Arizona; his son David Rees of Richland, Washington; his daughter, Regina Rees of Richland, Washington and by five grandchildren; Shauna (Rees) Pitts and husband Joe of Bigfork, Montana; Randy Rees and wife Cate of Dublin, Ireland; Christopher Rees of Albany, New York; Andrew Spears and wife Amanda of Richland, Washington; and Sabrina Christensen of Richland, Washington.  He is also survived by his six great-grandchildren, Jolee, Shae and Haslyn Pitts, Lilly Spears, Hazel Rees, and Mason Rees.  He was preceded in death by his parents, Harry and Cora Rees, his brother, Raymond Rees, his sister, Mildred Wylie and his granddaughter Angelica Christensen.