FIND AN OBITUARY
Service information is posted on our website only with approval from the family.
If you are seeking information not listed below, please contact us.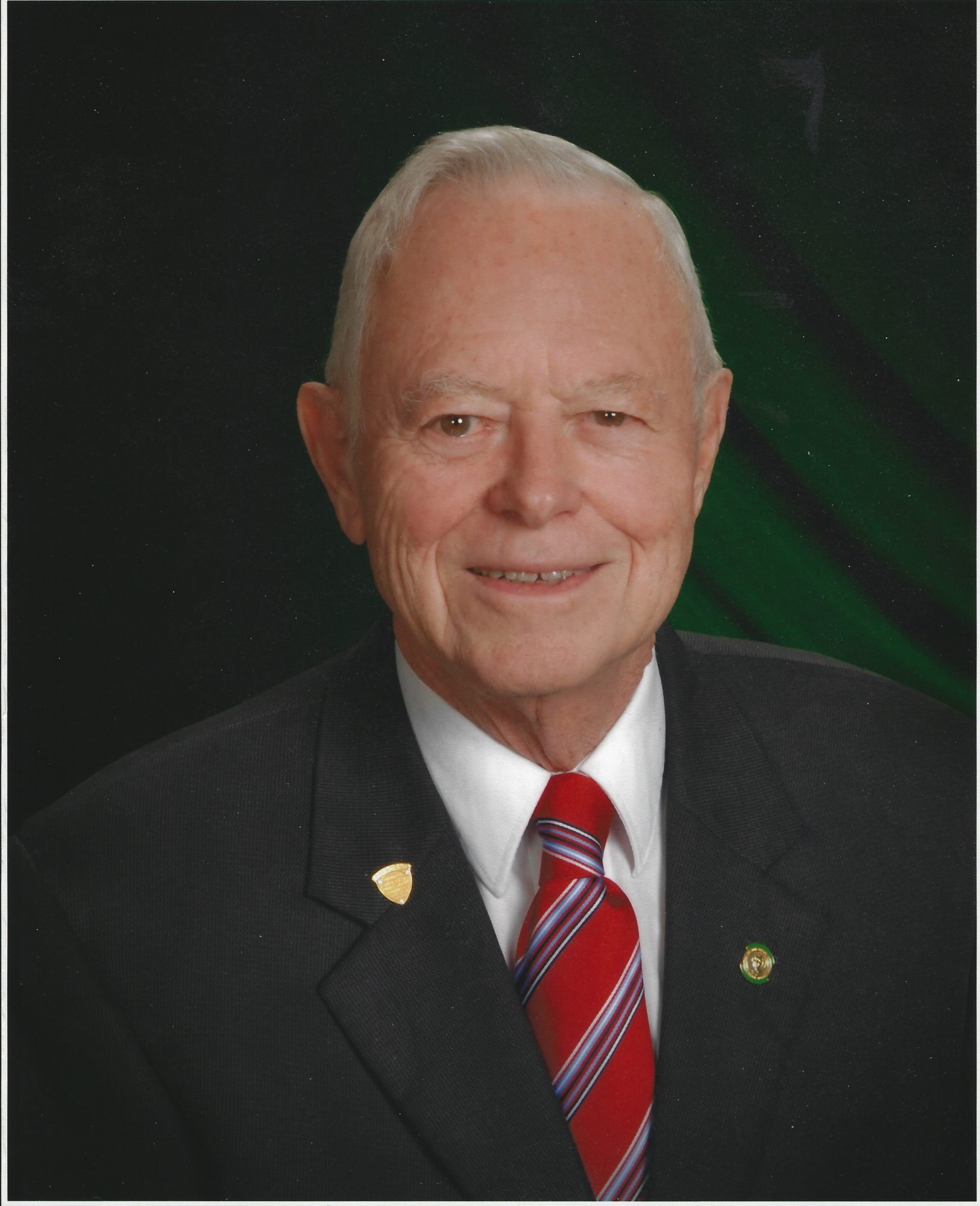 Neil Norman
02/12/1931 — 09/12/2018
From Richland, WA | Born in Torrence, CA
» New to Livestream? Watch the tutorial.
Neil Norman
Neil Arthur Norman, P.E.
Neil lived in Richland and passed away on September 12th, 2018, after a long battle with lymphoma cancer.  He was born February 12th, 1931, in Torrance, CA to O. Arthur Norman and Ruth Edith Walsh, their 4th and last child.  He married Elna Peck in 1951 and Janet Dubie in 1970.  He was predeceased by his parents, his sisters Marjory Dickensen, Lois Madley and Carol Smith, and is survived by his wife of 48 years, Janet Norman, and their four children, Rhonda Hatlestad, Mike Norman (Rossana Sakai), Neil Allen Norman (Elizabeth Bergen), Nanci Kuykendall (Thomas Kuykendall) and by his ex-wife Elna and their four children Nicki Norman (Peter Gleick), Drew Norman (Maria Terrazas), Jeri Norman (Kenneth Jukoff) and Piper Lomax (Curtis Lomax).  He is also survived by fifteen grandchildren, Daniel and Jeremy Gleick; Emily and Marina Lomax; Julia Hatlestad; Anthony, Nicole, Crystal and Janet Norman; Damiana, Lauren, Aidan and Brian Norman; Thomas and Alexander Kuykendall.
He treasured time spent with his children, grandchildren and extended family whenever the opportunity presented itself and fondly remembered each visit.  He particularly enjoyed participating in thought provoking discussions with a variety of people with similar and opposing viewpoints and always kept his decorum.  His infectious grin and sense of humor were appreciated by all who interacted with him and he was jovial until very near the end of his life. He was known to write limericks, poems, or tell humorous anecdotes.

Neil led energy, environmental and space projects, was a strong voice for engineering ethics, and mentored dozens of young engineers throughout his career.  He obtained degrees from U.C. Berkeley (BS ME 1953), and the University of Connecticut (MBA 1959, 2nd in class, ΒΓΣ), became a P.E. in 1960, a certified Nuclear Engineer and a diplomate of the AAES for Radiation Protection in 1994.  In his 50-year career in state-of-the-art engineering he worked for six engineering firms: Pratt & Whitney in Hartford, CT (designing, developing and testing early jet engines); Aerojet in Sacramento, CA (PM for Polaris A3 the 1st submarine launched nuclear missile, the Apollo SPS moon orbit engine, and the NERVA Nuclear Rocket for a planned Mars mission); B&W in Lynchburg, VA (PM on TMI 1 nuclear power plant); Bechtel National Corp. in San Francisco, CA (FFTF, PM on the first Thermal Solar Power Tower plant, PM for nuclear waste repository research, locating the Nevada site in 1989, gave nuclear waste seminars around the world and was made a Bechtel Fellow in 1987); Roy F. Weston Inc. in Washington DC and Albuquerque, NM (Advising D.O.E. on the management of the high level waste repository design and construction, and managing the U.S. Government Uranium Mill Tailing Remedial Action program across 10 states), and Parsons Inc. in Pasadena, CA and Richland, WA (he started and managed the Richland Operations office, employing 80 engineers).  He retired in 2003 at age 72 and remained busy with professional and leisure activities throughout the rest of his life.
Neil's professional activities included: giving engineering ethics lectures to senior engineering college students in California, Washington and Oregon; judging high school science fairs in California and Washington over a span of 40 years; President of CSPE in 1980, and the NSPE in 1990; founding chairman of two of ANS' largest sections, Fuel Cycle and Waste Management Division and the Decommissioning, Decontamination and Reutilization Division; made a Fellow of the Institute of Engineers of Ireland; maintained P.E. licenses in California, Nevada, Washington, Alaska; and obtained a lifetime credential to teach business and industrial management in California community colleges.  His many awards include: recognition for being ANS Technical Program Chair for the 1979 winter meeting (enclosed in the award is a piece of graphite from the world's first nuclear reactor - Dec 2, 1942); recognition for being a military programs jurist for the Design and Environmental Awards Program in 1992; the 1994 ANS exceptional service award for acting as co-technical program chair assisting in the organization of the new DDR technical group; the 1995 AAES Kenneth Andrew Roe award, receiving a commendation from President Bill Clinton for his work in advancing the public good; in 2001 recognition for being the general chair of the ANS 9th International Topical Meeting on Robotics and Remote Systems Proceedings; the 2008 WSPE/NSPE Columbia Award for public service; the 2009 WSPE PE of the Year; the 2011 WSPE Tri-Cities Engineer of the Year; in 2017 the Washington Board of Registration for PE's and Land Surveyors recognition for 10 years of service as a member & chair of the board; in 2017 the NSPE's top award "given to an engineer who has made an outstanding contribution to the engineering profession, the public welfare and mankind".
Mr. Norman was a believer in an open, robust, Democratic process and the possibility of positive social change.  He worked on many issues including giving young adults the right to vote, reducing homelessness and poverty, voting rights, helping new immigrants and the less fortunate.  As a youth he worked picking crops with laborers of various origins (Hispanic, Japanese and displaced dust bowl migrants, etc.).  When classmates of Japanese descent were taken directly out of his school in 1942 and sent to internment camps he felt it was unjust and knew it was wrong.  He was a scout, and later a 33rd Degree Scottish Rite Mason.  Neil worked to elect Harry Truman in 1948-49 while he was in high school in Lindsay, California by making phone calls and volunteering for anything he could to help elect Democrats.  While in college at Sequoia JC and UC Berkeley he worked to elect Adlai Stevenson.  His political activities continued throughout his life, including democratic organizing in El Dorado (CA), Sacramento (CA), Lynchburg (VA), and Benton (WA) Counties; at the state level in California, and efforts on numerous national elections.  He was the El Dorado County Library Commission Chair in 1963-65, the president of the Mother Lode School Board in 1963, in 1970 appointed to Sacramento Regional Transit Action Committee to plan the 1st mass transit system in the area and in 2008 appointed to the Washington State Board of Registration for Engineers and Land Surveyors. In 2018 Neil received the Norm Miller Democratic Leadership Award from the Benton County Democrats for his lifetime of outstanding service.
In 1970 he served on a committee of PE's monitoring the purity of the water in Lake Tahoe and in 1973 founded and organized a 600-member environmental protection organization, Friends of Lynchburg's Stream Valleys (FLSV) which was instrumental in saving and preserving the Blackwater Creek Natural Area.
Throughout his busy life Neil always managed to find time to enjoy the outdoors; owning a number of boats, skiing, camping, backpacking, playing tennis and traveling to many places around the world for professional and personal trips, including every US State, Ireland, England, Scotland, Wales, France, China, Japan, Yugoslavia, Taiwan, Sweden, Holland, Spain, Belgium, Panama, Puerto Rico, and Mexico.  Whether it was racing sailboats to Mexico, boating up the Snake river into Idaho, sailing the San Francisco Bay or the Inside Passage along the British Columbia coast, he always enjoyed being on the water.  He enjoyed putting his mind to work and playing games of all types.  All these activities he enjoyed with family and friends and loved to take people on outings and expeditions.  In addition, Neil really enjoyed cooking and eating gourmet food and was in numerous gourmet clubs and even a gourmet backpacking group and the dinner table was often surrounded by family and friends.
Neil had a passion for learning, whether it was reading the classics, history, or the latest scientific developments, and late in life discovered a passion for genealogy.  He was also kind, loving and had a concern for those in need, be they family, immigrants, minorities or any other group.  It has been written that he truly was a renaissance man.  Aspects of this amazing man can be seen in all his children and grandchildren.
A private family funeral service will be held at Einan's Sunset Gardens Cemetery.  A celebration of life will be held at the Shalom United Church of Christ, 505 McMurray, Richland WA, Sunday, Sept. 23rd at 2PM where Neil was a member and past moderator of the congregation.  There will be refreshments served after the service. 
In lieu of flowers, donations may be made in Neil's name to the Shalom United Church of Christ.
Our thoughts and prayers are with you at this time of loss. Neil's many contributions to NSPE and the engineering profession will be a wonderful part of his legacy.
I enjoyed working with Neil at Parsons. Every year we have been exchanging Chrismas Cards. He was an excellent manager and encouraged everyboy to get PE Licens. He was very active in the last federal elections. We will miss him a lot. We pray to Almighty God to bless the departed soul in Heaven. His kindness to everybody and sharing of the knowledge will last long. He will be rememberd for ever. Our condolences to Norman family.
Sohan Gahir PE
Neil was a treasured member of the NSPE, NCEES and greater engineering community. He will be sorely missed by all who knew him. I will miss his sage advice and great counsel. Peace be with the family during this time of transition and grief.