FIND AN OBITUARY
Service information is posted on our website only with approval from the family.
If you are seeking information not listed below, please contact us.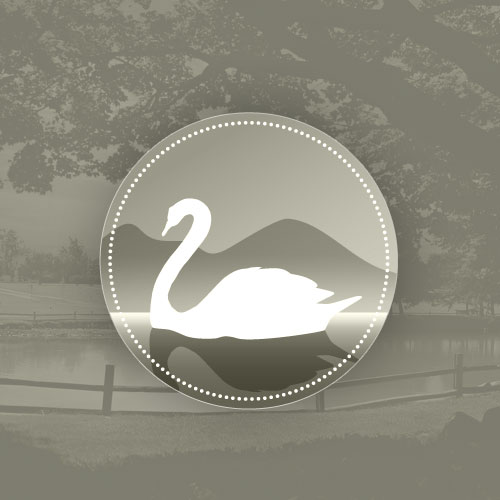 Richard "Rick" Lee Fehr
07/04/1965 — 09/15/2018
From Kennewick, WA | Born in Erie, PA
Richard "Rick" Lee Fehr
Richard "Rick" Lee Fehr died on Saturday, September 15, 2018.  Who's Rick Fehr you ask?  Rick was born July 4, 1965 in Erie, PA and grew up in the Albion/Cranesville, PA area.  He attended Northwestern High School and Erie County Tech School graduating in 1984.  He was Stefanie's husband for 18 years and they had a son named Tristan.  He was the son of Robert J. Fehr and Mable J. Dyne.  He was the brother to Jeannie (Lee), Judy, Jill (Steve) Bobby, Janet, Jodie and Troy (Gio).  He was the uncle to 29 nieces and nephews and great uncle to 27 more.  He was a grandson, a nephew and a cousin.  He was a Veteran of the US Navy, Submarine service and supporter of all Veterans that he encountered.  He was a Vet of the first Gulf War and Patriot.  Rick was the ultimate Cleveland Browns fan.  He always said, "at least one before I'm done".  Well, not this year!  Rick was a long time season ticket holder to his local hockey team, the Tri-City Americans.  He always prided himself in never missing a game unless his son's team was playing and you couldn't drag him away from watching his boy play hockey!  Speaking of his son… Tristan was the light of his life.  Anytime they could hang out would be the highlight of his day.  There are no words for what he felt for his son and his wife.  You could say she was the love of his life.  The light at the end of his tunnel.  The reason he lived.  But what he would say was, she was the woman that tried and succeeded in bringing him to Jesus Christ.  He was a lost soul without those two.  Rick is preceded in death by his father, Robert and his mother, Mable, his brother Bobby, and his nephew Jonny.  All four of his grandparents and numerous uncles, aunts and cousins.  Rick's cousin Ronnie died when they were both in grade school.  That stayed with him throughout his life. 
Rick never forgot his friends growing up: Shawn Fuller, Fred Sallot, Chipper Bowles, Rickie Barlow, and the late, Mike Clark.  His best friends, Dan Makay and Robert Vitek.  His hockey friends, Chad E., Kevin M., and Toby G.  Thanks guys.  His Tri-City Americans B section family.  His four legged friend, "Larry The Dog".  Rick would like to give a shout out to his uncle Dick, nephews Nathan, Robert and Johnny Joe and Brian.  He's gonna miss you all.  Rick wants to remind us to Always vote Republican, support the NRA and President Trump.  In his own words, "I want to thank God, in advance for the blessings I'm about to receive".  "I can't brag about my love for God because I fail him daily, but I can brag about his love for me because it never fails."   "Don't worry about anything, but pray and ask God for everything you need, always giving thanks for what you have".  "Take care of each other"!
A Visitation and receiving of friends will take place on Saturday September 22nd at 9:00am at Bethel Church, 600 Shockley Road, Richland, WA with Rick's Celebration of life funeral following at 10:00am. A Graveside Service with Military Honors will be held at 11:00am at Sunset Gardens Cemetery 915 Bypass Highway, Richland.

I Love You Stefanie and Tristan
Signed,

Daddy-O
Memorial Contributions may be made to Honor Flight Inc. Attn: Meredith Rosenbeck 175 South Tuttle Road Springfield, OH 45505 
Rick, you sha'll be greatly missed, from the entertainment, laughter and fun you brought to the bank when you visited us over here and the friendship you brought to us,I'm glad I got to know you! You'll be forever missed by many people, you made a huge difference in a lot of people's lives.
Hugs and prayers to your family Rick.
Rest In Peace . May God take care of you in heaven. May your beloved Brown continue winning. You will be missed !!
sorry for your loss keep God in your heart Stefanie and Tristan love you both miss Rick he was a good friend and a great mentor to a lot of poeple .
Rest easy in the Lord Jesus' loving arms Ricky. My sincere sympathies to his wife and son.
I am so blessed to have known Rick in school. Was a great man, and will be forever missed
I met Rick at a hockey game, he sat about ten rows above us and during intermission is when we started talking and he became a good friend. I will miss him a lot and will always see him in his seat at the games! I'm proud to know Rick, Steph and Tristan! Such a great man, father and husband.
My little brother you could alway put a smile on my face no matter what my mood. I will miss your big personality and all the love you spread around. RIP now with MOM, DAD and BOBBY.
Forever in my heart.
Jill
Thank you Rick for 18 years! But mostly, thank you for Tristan 😘😇❤️
So sorry for your loss… what a nice guy Rick was….
We love you and miss you uncle Rick!