FIND AN OBITUARY
Service information is posted on our website only with approval from the family.
If you are seeking information not listed below, please contact us.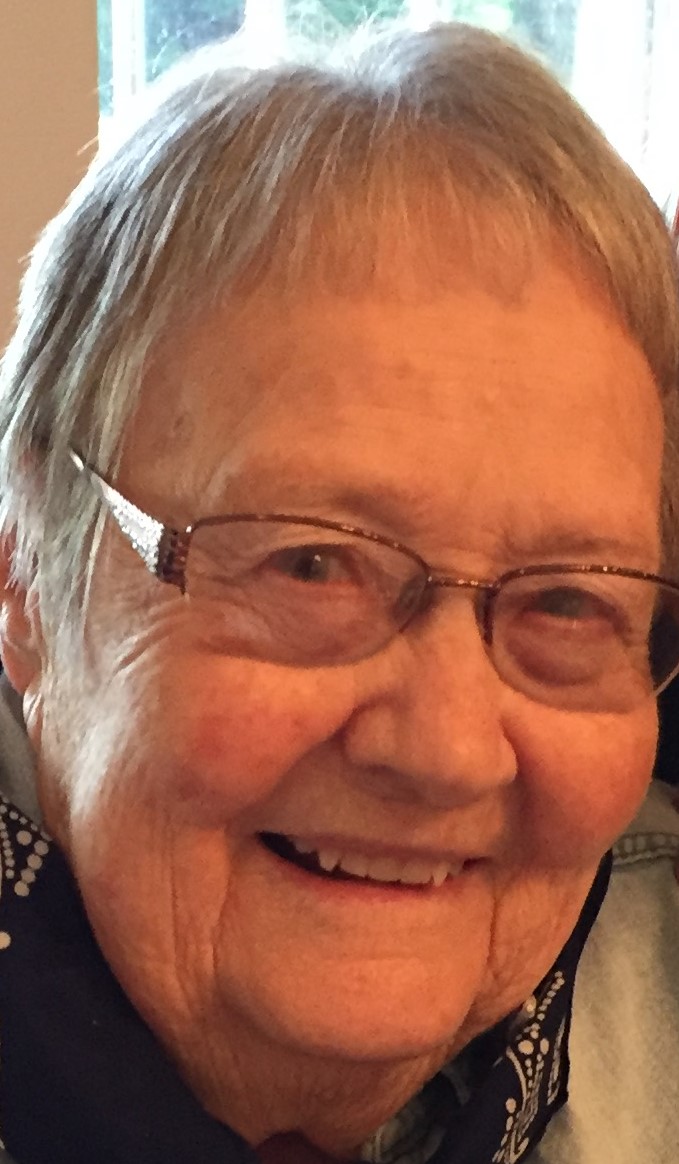 Frances Shearer
08/06/1926 — 11/10/2018
From Richland, WA | Born in Berkeley, CA
Frances Shearer
Frances Anne Shearer
Frances A. Shearer (née Rhodes) passed away on November 10, 2018, in Spokane, Washington. Frances was born August 6, 1926, in Berkeley, California, and grew up in a happy household with her parents and older sister. While attending U.C. Berkeley, Frances met the love of her life, Emmett. They married in 1950 and raised their daughters in northern California until 1973, when Emmett's work brought him to Richland, Washington.
Wherever she was, Frances cherished her friends and family. Indeed, they were usually either the destinations for or companions on her many well-planned travels. She'd plan annual summer vacations camping or to the beach, and, after retirement, she and Emmett fulfilled life-long dream trips abroad. She was always willing to take a trailer down the Pacific Coast, walk the beaches of Hawaii, or attend a Broadway musical with family.
When she wasn't traveling, Frances stayed active in her community, volunteering at her local Catholic church, school and civic groups, and hospitals. These activities provided both new stories to tell and new people to tell old stories to—and those stories always contained tangents. Frances's running commentary on life caused her loving husband to exclaim (more than once) that she talked just to hear the sound of her own voice.
Years later, after a stroke took most—and eventually all—of her words, Frances demonstrated that sharing joy and love does not require voice. She gazed adoringly at the babies and children who visited; she swayed her head in time to the soundtracks of favorite musicals; and she smiled and nodded contentedly as others recounted memories or shared their latest stories.
Frances is survived by her beloved daughters Suzanne Shearer, Kathleen Rutledge, and Judith Jordan (Douglas); grandchildren Michael (Lalainia), Aaron, Kristina, Kyle (Alyssa), and Katie (James); great-grandchildren Bryan, Roger, Jillian, Ayla, Kaitlyn, Hallie, Ethan, Justin, and Piper Rose; and numerous in-laws, nieces, nephews, and friends. She was preceded in death by her husband Emmett, sister Mary K (Bob) Cooney, and grandson Nathanael.
The family appreciates the tender care that the staff of Royal Park Health and Rehabilitation, in Spokane, provided Frances in her final years, with a special thanks to "Frances whisperer" David Green, whose presence and words brought her comfort and laughter.
A private burial service was held at Sunset Memorial Gardens, in Richland, on November 18, her 68th wedding anniversary.
Lord make me an instrument of your peace
Where there is hatred let me sow love
Where there is injury, pardon
Where there is doubt, faith
Where there is despair, hope
Where there is darkness, light
And where there is sadness, joy
O divine master grant that I may
not so much seek to be consoled as to console
to be understood as to understand
To be loved as to love
For it is in giving that we receive
it is in pardoning that we are pardoned
And it's in dying that we are born to eternal life
Amen
-Prayer of Saint Francis-
Dear Suzanne, Katie, Judy and all the family, We will always remember Auntie Fran. I have many good memories that won't be forgotten. We know that she is in a happy place with Uncle Emmett, her Mom and Dad, my Mom and Dad and all. Much love ❤️ Chrissie Cooney Grossman
Dear Suzanne, Katie, Judy and all the family, We will always remember Auntie Fran. I have many good memories that won't be forgotten. We know that she is in a happy place with Uncle Emmett, her Mom and Dad, my Mom and Dad and all. Much love ❤️ Chrissie Cooney Grossman