FIND AN OBITUARY
Service information is posted on our website only with approval from the family.
If you are seeking information not listed below, please contact us.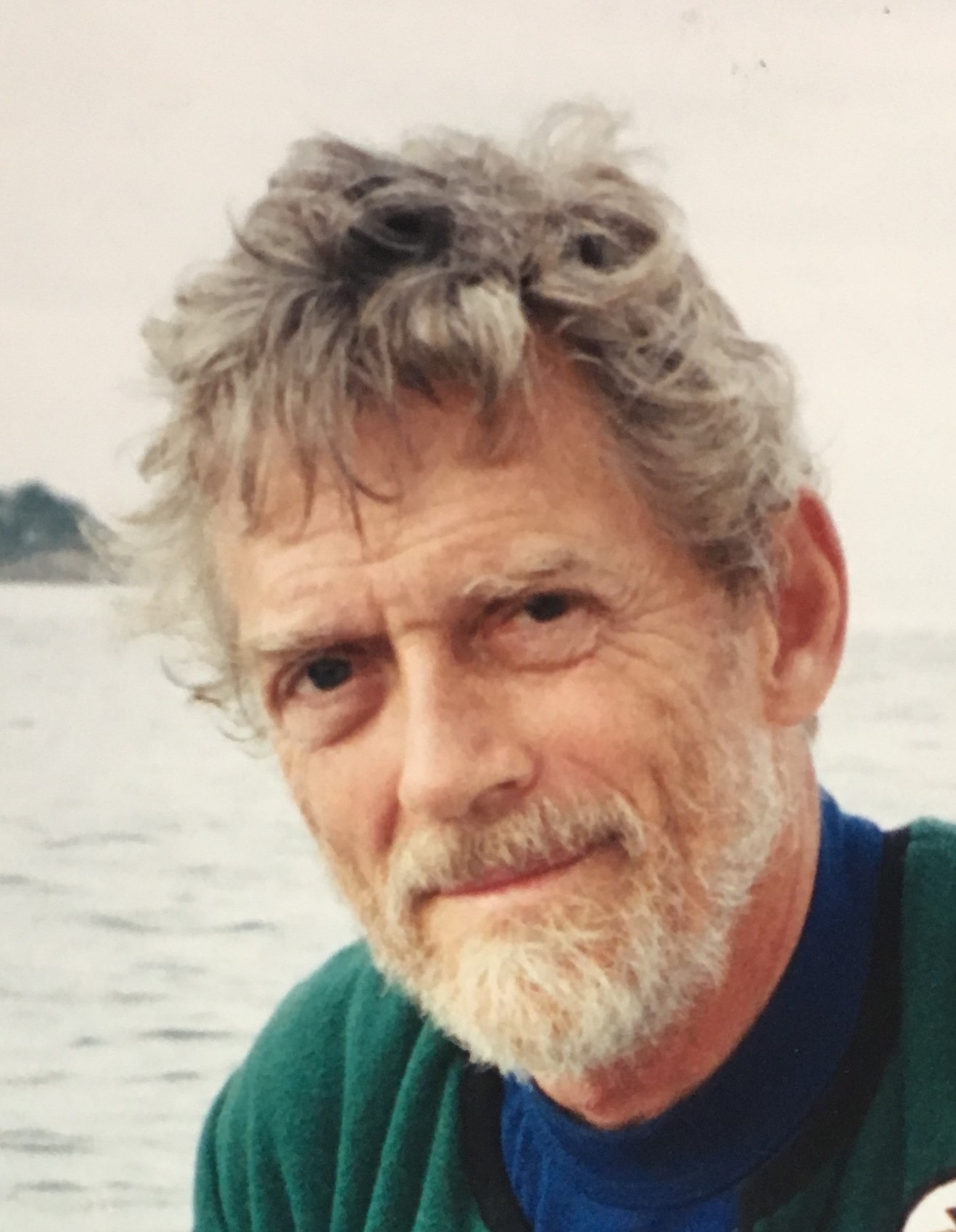 Bryan Gore
12/03/1938 — 12/07/2018
From Richland, WA | Born in Downers Grove, IL
Bryan Gore
Bryan F. Gore
Bryan F. Gore, age 80, died from a heart attack, while walking with his wife Barbara and their dog Haida, in his neighborhood in Richland, WA on Friday, December 7, 2018.  
Bryan was born in Downers Grove, IL, in 1938 to Greenville "Doc" and Mary (Bryan) Gore.  Greenville was head of the math department at Roosevelt University and Mary was an elementary school teacher.  Bryan was the sun and the moon to his parents.  Through his parents, Bryan developed his interest in nature, science and all types of music.  Bryan played clarinet in band and orchestra in high school and college, and was assistant drum major in the marching band at Cornell.  He received his BS/MS in physics at Cornell University in 1962, and was active in the Triangle engineering fraternity.  
Bry met his wife Barb during graduate studies at University of Michigan, where he earned a PhD in high energy particle physics in 1966 and Barb earned her Masters in Library Science.  Bry and Barb were married in 1963 in Dexter, MI, and Daughter Marcy was born in 1965.
Bry taught physics and astronomy and completed post-doctoral studies at Central Washington State University, University of Idaho, and University of Maryland.  Son Russell was born in Pullman, WA in 1968, and son David Gore was born in Cheverly, MD in 1969.  
In 1972, Bry moved with his family to Richland, WA and took a position at the WSU Graduate Center.  In 1973 he started working for the Pacific Northwest National Laboratory, where he worked for the next 30 years.  Barb stayed home until the kids were older, and later worked as a reference librarian at many of the public libraries and CBC. 
Highlights of Bry's career at PNNL included working at the Critical Mass Lab, licensing nuclear reactor operators, and working on the International Nuclear Safety Program.  He was active in the American Nuclear Society, serving as local chapter President for two years.  In 1995, Bry went to Slavutych, Ukraine for 2 years, to assist with risk analysis and safe closure of the Chornobyl nuclear site.  He was the first of the multinational team to live in Slavutych, and Barb joined him to live there for a year and a half. With his Russian language skills, friendly demeanor, beard, and leather jacket, he was accepted, and invited into the homes of his neighbors and local team members, and was occasionally mistaken for a local.
Barb and his three children were the center of Bry's life.  Weekends were typically spent together, often in the outdoors hiking, jeeping, camping, and backpacking.  Winter weekends were filled with many skiing/snowboarding trips.  Dad and the boys rode and repaired dirt bikes together.  He and Barb supported their daughter in caring for, training, and showing her horse in 4-H.  Bry coached his boys' football and baseball teams.  He taught himself to sail, bought a catamaran, and the family often went sailing on the river.  An old speed boat was acquired and the Ford 428 engine was rebuilt by father and sons.  The family spent many weekends waterskiing and riding skurfers, the precursors of wakeboards.  
Bry loved running, and was often joined by Barb.  By his late 30's, he was running 6 miles after work most days, and entered many local fun runs.  Around this time, his kids started running with him.  He was always supportive, and has done countless runs and marathons with all of his kids.  He ran over 40 marathons, including the Boston Marathon and the Pan Am Games Marathon in Yakima.  
After a friend introduced him to mountaineering, he and his family climbed multiple volcanoes and 14,000+ ft peaks together.  Russ and Dave took SCUBA lessons in college, and encouraged their parents to certify.  The family enjoyed many diving trips.   Bry most loved sharing all of these outdoor activities with his wife, kids, and grandkids.
Bry always found the good in people, and accepted them for who they were. He was well liked by his students, coworkers, neighbors, running compatriots, and made friends everywhere he went.  Bry has friends around the world that call him 'bro" and mean it.  He welcomed his kids' friends into his home, took them boating and skiing, and made them part of the family.  When the kids and their friends got their own boats and cars, everyone asked if Bry and Barb wanted to go too.  
One of our favorite memories of Dad is how he loved to dance, especially with his beloved wife.  They were a team, and had a wonderful 55 year marriage together. He was always proud of his beautiful, athletic wife, who made her family her top priority.  
Before Bry retired, he pursued a life-long dream of flying aerobatics, which he had put on hold while he and Barb raised their family.  He got his pilot's license at age 60, bought a 2-seat aerobatic airplane and taught himself loops, rolls, spins, hammer-heads, etc.  He did well in competitions around the Pacific Northwest, and moved up to compete in the Advanced level in his Pitts bi-wing.   He and Barb flew to the mountains for camping and hiking, and he took his kids and grandkids on trips to hike, fly aerobatics, and visit Mt Rainier.   
Bry was a wonderful, loving husband, father, son, uncle, grandfather, friend, and bro, who loved his family unconditionally.  He was preceded in passing by his parents Greenville and Mary, parents in law Erwin and Margaret, Brother-in-law Donald, and Bro-in-law John .  He is survived by: wife Barbara; children Marcy(Francis), Russ(Teresa), Dave(Maria); grand children Alexandria (Josh), Kelly (Jordan), Bryan, Rachael, Bradley, Alexander, and Isabella;  nephews Ruben and Alfonso (Amber); sisters and bro-in-law Mary, and Dorie (Brooks).
In lieu of flowers, please make donations to your favorite charity.  Bry supported a number of causes including SIGN,homeless/wounded Veterans, Native Americans, POPP and the Humane Society, Public Broadcasting, and National Public Radio.
A Celebration of Life is scheduled for January 5, 2019, at 3 pm.  Einan's at Sunset, Richland, is in charge of arrangements.  Please bring stories and memories to share.
I was his graduate student in the Physics Department at The University of Idaho in 1967. He advised/guided me in a branch of nuclear physics which got side-tracked then but shows great promise now, after 50 years! He was brilliant, always encouraging and friendly! May he rest in peace. God bless his family.