FIND AN OBITUARY
Service information is posted on our website only with approval from the family.
If you are seeking information not listed below, please contact us.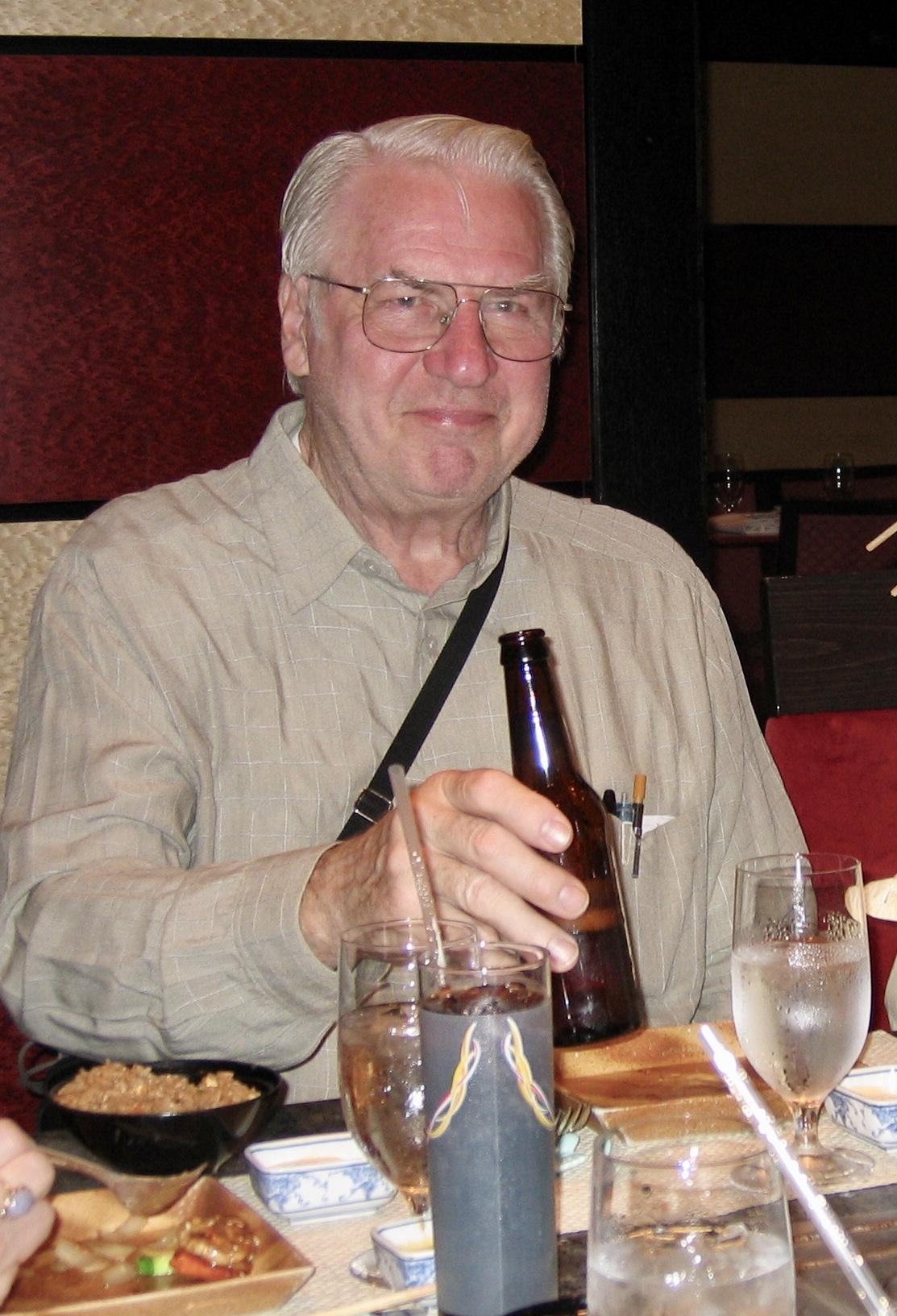 John Munroe Nelson
10/14/1935 — 04/10/2019
John Munroe Nelson
John M. Nelson, of Richland, died peacefully on April 10, 2019.  Born on October 14, 1935 in Highland Park, Michigan, he became an Eagle Scout at 13 and by age 16, had the first saltwater fish tank in the State of Michigan.  At 18, he left home to crew on the sailing ship Brigantine Yankee which circumnavigated the globe, 1953-1955.  While in the Galapagos Islands, he and the other 18 crew members harpooned a young sperm whale and caught green sea turtles to provide sustenance for their voyage.  Several months later, on Pentecost Island in the New Hebrides, he and his shipmates became the first outsiders to witness and film land diving, from which bungee jumping originated.  These photos and films were published in the National Geographic Magazine and Film Series.  The next month, while in the Highlands of New Guinea, he hiked for 7 days from Goroka to Mt. Hagen, paying his porters 1 tsp of salt per day.  Almost a year later, after spending much time in Africa, he considered leaving the ship and emigrating to South Africa, but didn't because of the Apartheid Regime.   In 1960, he married his wife Mary Ellen (Richland, WA) and had two boys, David (Cody, WY—Sandy, Jordan & Garrett) and Ethan (Richland, WA—Kristi, Grant & Mason).  In 1969, he earned a PhD from the University of Michigan and spent the next three years, working with chimpanzees and rhesus monkeys at the Biomedical Primate Research Center (BPRC) in Rijswijk, the Netherlands.  While living in Europe he built a camper in a Volkswagen van and, spent three summers travelling with his family from Norway, Finland and Russia in the north to Yugoslavia, Greece and Italy in the south.  Returning to America, he became a professor at the University of Rochester in 1972.  In 1976, he joined Battelle, in Richland, WA, from which he retired in 1995.  He enjoyed tinkering and creating and just missed receiving a patent for the original electronic dog shock collar.  In addition, he enjoyed working on his antique cars and bicycles as well as collecting antique oddities, but perhaps his greatest legacy will be the commitment he showed to his wife, family and sister-in-law Nell Knepper.  He will also be lovingly remembered for his endless stories, appreciation for and excessive consumption of fine food, his incredible shop, secretly catching, speying and neutering neighborhood cats and driving his 1926 Dodge Brothers Screenside in parades.  Besides his immediate family he is survived by a sister Judy Wu (Jon, Kim & Rick) of Michigan and brother Victor Nelson (Carol & Jeff) of Florida.  A funeral will be held at Einans Funeral Home in Richland, WA at 5:00 PM on Monday, April 22, 2019.  A light dinner will be provided following the service.

Our deepest sympathy to Mary Ellen, David and Ethan and family. We just heard about John's passing after Christmas. Marv enjoyed the times that John took him fishing for sturgeon on the Columbia River, the times he spent skiing with him and the boys, and of course working with him at Battelle. We loved hearing of his adventures of years ago. He did live a full life and will be greatly missed. Marvin and Cathy Lien
I was blessed with knowing John for 41 years and will miss him very much. Although we have great sorrow in his passing we have great Joy in his remembrance.
The endless talking, interesting stories, jokes, and his excessive attention to the smallest details was the mark of his brilliant scientific mind. John displayed a true love for all people and would share and talk to anyone. He was compassionate and had a love for animals and nature. John always made himself available to anyone and he appeared to never be on any time line. John's interests and projects were always done in a masterful way and he lived for each small detail and did not overly focus on the completion. In short, he lived for the journey and not the destination.
All of his family and friends are in my Prayers,
John LaSalle
Dearest Uncle Jack, I miss you so much, and I will always cherish our visit with you . love your niece
I met John in 2014 when I became his mailman. For the next four years looked forward to chatting with him at the mailbox. He always had a great story or joke to make my day better!! A very interesting person! I will miss talking with him!! Take good care!!
My dear Mary Ellen & family, I am saddened to hear of your loss. Please know that you are in my thoughts. Healing is a slow process but it does happen.
Mary Ellen, David, Sandy, Ethan and Kristy
Sorry to hear of John's passing. I remember John was always kind to me and treated me so well. I will miss those wonderful stories particularly of the tower jumping in New Guinea. And who can forget the sound of the single cycle engines that he would start up for us with a wry smile! I do know his spirit of adventure lives on in everyone!