FIND AN OBITUARY
Service information is posted on our website only with approval from the family.
If you are seeking information not listed below, please contact us.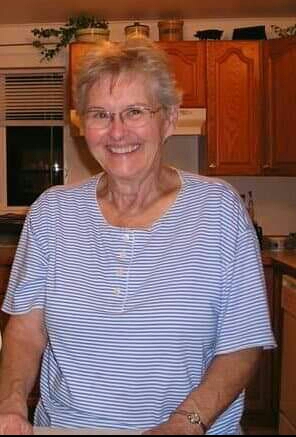 Donna Templin Buechler
07/04/1936 — 05/18/2019
From Richland, WA | Born in Billings, MT
Donna Templin Buechler
Donna Templin Buechler, 82, of Richland became free from the plaque and tangles in her beautiful brain on May 18, 2019
Mom was born July 4th, 1936 in Billings, Montana to Ralph and Lucille Templin. She was raised in the small town of Bridger, until graduation in 1954.
In 1957, she married Joe Buechler and together they created a world of love and happiness for their two daughters. Believing they were part gypsy, they moved the family every few years. Billings to Rapelji, to Big Timber to Colville. After retirement, they finally settled in Richland, WA to be near their two daughters.
Mom worked odd jobs until she found her niche as city clerk in Big Timber. After moving to Colville, mom earned her degree in accounting in the early 80's. She took her new skills and worked at Mount Carmel Hospital in the accounting department until retiring in 2001. After retirement her boredom and love of gardening led her to the Master Gardeners Program. She spent countless hours at the demonstration gardens along with mentoring new recruits. Her dedication earned her the Master Gardener of the year in 2006. Some of her plants and handiwork can still be found there.
She passed along her love of music, poetry and, reading to her daughters. Her melodic voice enthralled us as children and sometimes embarrassed us as teens. She continued singing almost until the end. Mom had the most amazing ability to make life fun. Beautiful hand drawn paper dolls had us hoping for rainy days, and cold weather meant ice skating on a frozen pond. Her talent as an artist adorns our walls as treasured gifts.
Mostly, mom was kind! Let that be her legacy!
Mom is preceded in death by her husband, parents, and brother, Dick Templin.
Those left behind, trying to fill a void are her daughters; Joni Aalgaard (Barry) of Pasco, WA and Tacine Schuyler (Richard) of Richland, WA along with her sister, Pat Jurkovich of Red Lodge, MT. She also left 4 grandchildren; Megan, Jennifer, Jessica, and Tyler; also leaving 7 great grandchildren and 1 great, great grandchild.
Memorial Service will be held Thursday, May 30th at 2:00 pm at Events at Sunset, 915 Bypass Hwy, Richland, WA. Inurnment will be at a later date in Red Lodge, MT.
In lieu of flowers, please consider donating to Tri City Chaplaincy Hospice or the Alzheimer's Association.
Donna now knows who Donna is.