FIND AN OBITUARY
Service information is posted on our website only with approval from the family.
If you are seeking information not listed below, please contact us.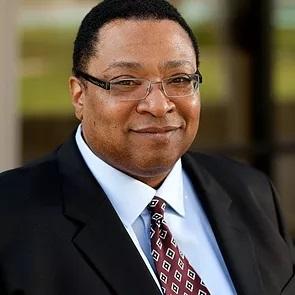 Robin Jay Mitchell
06/25/1963 — 08/26/2019
Public Gathering
Starts:
Thu, September 5, 2019, 5:00 pm
Ends:
Thu, September 5, 2019, 9:00 pm
Celebration Of Life
Starts:
Fri, September 6, 2019, 1:00 pm
Ends:
Fri, September 6, 2019, 2:00 pm
Graveside Interment
Starts:
Fri, September 6, 2019, 2:00 pm
Ends:
Fri, September 6, 2019, 3:00 pm
Location:
Sunset Gardens
915 Bypass Highway, Richland, WA 99352

Reception
Starts:
Fri, September 6, 2019, 3:00 pm
Ends:
Fri, September 6, 2019, 5:00 pm
Robin Jay Mitchell
Robin Jay Mitchell, 56, of Richland, WA, passed away on Monday August 26, 2019 after a long and difficult battle with prostate cancer.  He had a quick wit and was soft spoken, but Robin was a fighter in every aspect of life, and his health challenges were no exception.  He fought prostate cancer through numerous chemotherapy sessions since 2016.
Born at Kadlec Hospital (now Kadlec Regional Medical Center) in Richland, Washington on June 25, 1963, Robin spent most of his life in Richland, Washington.  The biggest exception was his four years as an undergraduate student at the University of Washington 1981-1985 immediately following his graduation from Hanford High School in Richland.  While at UW he was a varsity cheerleader several years for the Huskies.  He majored in Marketing.
Following his years as a student he worked in the Georgian Room at the Seattle Four Seasons Hotel for a few years before returning to the Tri-Cities.  In the Tri-Cities he worked in a number of restaurants, including in the Red Lion Hotel, Richland.  He did not find that line of work his calling and moved on to health and wellness counseling.  He had a heart for helping others with their personal struggles in life much like he had experienced himself in his younger adult years.
In the last ten to fifteen years, Robin turned back to pursuing higher education.  He graduated from Columbia Basin College (CBC) in 2007 with an Associate in Science Transfer (ASTA) Degree and followed up with a Bachelor of Science (BS) Degree in Electrical Engineering from Washington State University Tri-Cities (WSUTC).  He made an especially noteworthy impact in student government and community involvement while at CBC and WSUTC for which he received several school and community awards.
His family and friends meant the world to Robin.  He spent many years helping care for his mother, Bernice Mitchell, at home as she dealt with declining health.
Robin was a loving son, brother, and friend to many.  He is survived by his five siblings Duke Mitchell (Janet), Greg Mitchell, Nestor Mitchell (Bernice), Vanessa Moore (Leonard), and Cameron Mitchell (Kris); and numerous aunts, uncles, cousins, nieces and nephews.
He was preceded in death by his parents CJ and Bernice Mitchell.  Robin was a member of Columbia Community Church (C3) in his recent years.
Public Gathering will be Thursday, September 5, 2019, 5:00pm – 9:00pm, at the Einan's Chapel in the main facility. His memorial service and reception will be held at the Einan's Event Center, also off of the By-Pass Highway, Richland, Washington, Friday, September 6, 2019, at 1:00pm. 
I am so very sorry to learn of Robin's passing. He was a truly wonderful person and had a great heart. I will miss him and his presence. God Bless you Robin.
Robin, may your light shine in heaven as brightly as it did here on earth. You were a blessing to know, an inspiration to those whose lives you touched. Sincere condolences to The Mitchell family and Robin's many friends.
Robin, I hope you knew how pivotal our friendship was in becoming who I am today. You are one of those guiding lights that helped me see the world with an enlightened perspective. I will never forget your ever-pouring words of wisdom. When my boyfriend broke up with me "Never look in the rearview mirror when you're trying to move forward", when we were planning events at WSU-TC "always be ready for the cameras". The world is a little dimmer without you in it, but the charisma, uniqueness, nerve and talent that came to you so effortlessly will not be forgotten. So GURRRL, I got my wig on, my crease is cut, and I am ready to perform. It wont be the same without you, but for you my dear and beautiful friend, I'm going to keep trying. Love you.
My sincere condolences and Thoughts and prayers go out to the Mitchell Family.
Deepest condolences to the family. Robin was a very nice person and extremely friendly, he will be missed. God Bless!
Vanessa and brothers,
Robbie was such an icon of the Mitchell house when several of us girls would hang out with Van. He was always showing us his cheers, splits, and was like a little brother to all of us. Hadn't seen Robbie in over 30 years and went to breakfast at the Hanford House one Sunday. This rather handsome man smiled and seated us. As I was getting ready to sit down he punched me in the arm! I think my reaction almost made his eyes pop out as he then realized I didn't recognize him. Once he told me who he was, I gave him a big hug, and we got a good laugh! (Leave it to a little brother to punch you in the arm!) Rest in peace lil bro.
I am so sorry for your family's loss. I had the privilege of having Robin as a math student at Hanford and I remember how kind he was to everyone. He also was funny and a joy to be around.
To my dear friend Robin Jay Mitchell,
There are a handful of people who I consider to have had the greatest impact on my life, one of best human beings anyone could meet, loved people unconditionally, always teaching and mentoring. From CBC to WSU Tricities we had good times. My only regret was not being able to hang out with you more over the years. With so many people around you still found time to hang with me here and there. I can't thank you enough for the wisdom and understanding gained from your influence. You will be missed here my friend. You were a giant among men, Much love brother.
I'll see you over there Robin…
I had the pleasure of working with Robin to bring many cultural and art events to the Richland Public Library. He introduced me to many talented people over the years and my life is better having known him. I will miss you my friend.
I have wonderful memories of little Robin following Vanessa around at many baseball games. Then I had the pleasure of knowing him as a student at Hanford High School. He was such a sweet soul who really blessed his family and everyone around him. You will miss him every day.
I had the pleasure of knowing Robin through WSUTC multicultural club when I was at WSUTC getting my bachelor's degree. Robin was truly the life of the party and always knew how to put a smile on your face. His words were always inspiring and he will truly be missed.
My sincere condolences to the Mitchell family. Robin was a tireless community advocate and a friend to so many. Maybe he Rest In Peace.
I really enjoyed talking with Robin at our C3 Bible study. He was such a great man. I know he touched a lot of lives and will be greatly missed. Prayers for Robins family. He is out of pain and in Gods Kingdom now
I had the pleasure of knowing Robin and watching him become a mentor to many in our community and a person many looked up to. He will be missed. May he rest in paradise.
Rest In Peace. I wish I had your consistent positive spirit. I can't say I've ever seen you in a bad mood. You brought joy in every room you visited. You were the perfect choice to be the Master of Ceremonies at Nestor's retirement party. Heaven has gained a Mitchell.
REST IN PEACE COUSIN! Your work is done here on earth