FIND AN OBITUARY
Service information is posted on our website only with approval from the family.
If you are seeking information not listed below, please contact us.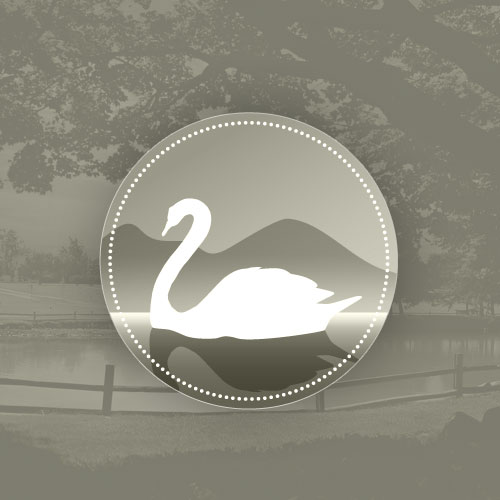 Alan Walker
02/07/1947 — 09/03/2019
From Richland, WA | Born in Spokane, WA
Celebration Of Life
Starts:
Sun, September 15, 2019, 2:00 pm
Alan Walker
Alan Charles Walker passed away at home in his sleep on Tuesday, September 3, 2019, after a difficult battle with cancer.
Alan grew up in Spokane, Washington, before completing a bachelor's degree in physics at Central Washington University. He moved to Richland to work for the U.S. Department of Energy in Safeguards and Security, where he met his first wife, Nancy (Casey) Walker. They fell in love, were married, and had three children, all raised in the Tri-Cities. They experienced many adventures and travels together before Nancy's untimely death in 2005. Alan found love again when he met Ellen LeVee, whom he married in 2009. Alan and Ellen enjoyed a wonderful retirement playing golf, dancing, traveling, and participating in Corvette Club events. They spent their summers in the Tri-Cities and their winters in Oro Valley, Arizona.
Alan Walker is preceded in death by his sister, Janet, and his first wife, Nancy.  He is survived by his second wife, Ellen; his sons, Brian (Katie) and Michael (Kelsey); his daughter, Karen Larson (Joe); his grandchildren, Madeleine, Grant, Ben, Elle, Harper, Luke, Thomas, and Molly; his nieces, Shelley and Kim; and his nephews, Adam and Marcus.
A funeral will be held on Sunday, September 15th, at 2:00 pm at The Sunset Event Center in Richland, followed by a celebration of life. In lieu of flowers, donations to the Chaplaincy Hospice Care, who took extraordinary care of Alan, would be appreciated.
Hi Ellen and extended family. Thinking of you all and our mate Alan as you go through the final part of Alan's time with us.
My association with Alan was brief but we established a friendship that will endure through eternity.
Love and respect to you all.
Ellen and family,
Frank and I are saddened by Alan's passing. He will be in our hearts forever.
We send our thoughts and prayers to you all. We so enjoyed all of the wonderful times we had the n Oro Valley. Our door is always open to you.
Love always.
Ellen,
Needless to say, we were both saddened when we read that Al had died. It has been so much fun for Bob to reconnect with Al over the last several years, and for all of us to become good friends. They had many great high school memories! Know that we are keeping you and all of Al's family in our thoughts and prayers.
Karen, I'm so sorry for your loss. Your dad was such a sweet man. I have many wonderful childhood memories with him in them. My thoughts and prayers are with you and your family. Another angel is watching over you all.
Ellen,
We are so sorry to hear of Alan's passing. While we did not know he was fighting cancer, it is good to know that he kept dancing until the end. We'll remember his smile, and picture the two of you out on the dance floor at Kactus Kickers. Sending positive thoughts and hugs.
Kate and Mike
All my prayers to Alan, and for you Ellen. You both showed such great strength through this last chapter. Damn, I'm going to miss his laugh, and Corvette conversations…..he was one guy I knew I could always count on.
Ellen,
We send our prayers to you and will miss Alan's wonderful smile.
Deb and Jim Mayworm
Ellen,
We send tears and and prayers. And will give you plenty of hugs when you return to Oro Valley.
Carolyn and Ron Ancell
Sending our heartfelt sympathy to Ellen and to Alan's Family. We were so saddened to hear this news. He will be missed by his friends in Sun City.
Ellen, We are so very sorry to hear about Alan's passing. Our thoughts are with you and your family. He will be missed so much.
Ellen, our sincere condolences at this time of loss. Alan was a bright spot in the lives of all of us who had the pleasure of knowing him. We are praying for you and all your family. Andy& Jetta Hice
Al was a kind man with a wonderful sense of humor. I enjoyed working with him. I am saddened by his passing and prayers to his family.
Rita Harris
Sending you love and prayers at this difficult time.
Lynn and Darlene
Ellen, our thoughts and prayers go out to you and your family! Denny will always remember him as "Sheldon"! H and Denny
Alan was such a warm and caring man, and a true gentleman – we were blessed to have known him. Our hearts go out to Ellen and the whole family. May wonderful memories help carry you through this sad and difficult time.
Ellen, We are so sorry to hear of Al's passing. Our hearts are with you and your family
Alan was a friend whom we had only known for a few years, but was admired very much as a friend who would talk with you and listen to you as if you were an old friend whom he hadn't talked to in ages and what ever you were saying was the most important
thing in the room. He will be missed and I hope we are able to continue our friendship with Ellen.
Alan will be greatly missed!