FIND AN OBITUARY
Service information is posted on our website only with approval from the family.
If you are seeking information not listed below, please contact us.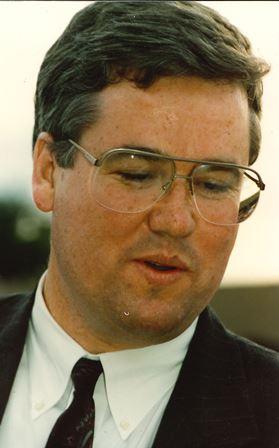 Jeffrey Reis
11/09/1956 — 09/05/2019
From Benton City, WA | Born in Richland, WA
Celebration of Life
Starts:
Sat, October 12, 2019, 1:00 pm
Location:
Bethel Church
600 Shockley Rd
Richland WA

Jeffrey Reis
Jeffrey William Reis ("Jeff"), age 62, was born in Richland's Kadlec Hospital on November 9, 1956. He passed away peacefully in the same hospital on September 5, 2019, with family and friends in attendance, after a years-long battle with congestive heart failure. Jeff's formative schooling all occurred in Richland: he attended Sacajawea and Jefferson elementary schools, Chief Joseph junior high school, and Hanford and Richland high schools. Throughout his school years, Jeff was always an exceptional student. For example, Jeff graduated from Washington State University, Summa Cum Laude with a 3.98 GPA, earning a Bachelor of Science degree in the scholastically demand field of Chemical Engineering. Jeff next obtained his Juris Doctor degree from the University of Washington School of Law. After passing the state bar exam and becoming licensed to practice law in Washington State, Jeff studied for, and passed, the profoundly challenging federal patent law bar exam on the first try (patent law attorneys comprise less than 2% of the entire attorney population). During his 31-year legal career while residing in Seattle, Jeff practiced mainly in two areas: intellectual property law (patents, trademarks, and copyrights – with his mainstay being patent litigation in federal courts) and personal injury law. Jeff was a determined and focused warrior for his clients and he typically obtained fantastic results for them. Jeff was always an avid reader because he had a particularly inquiring mind and a vast diversity of interests – so that you couldn't ask him a question about almost any subject without learning several new things about the subject from his responses. Many of Jeff's friends and family were tagged by him with affectionate nicknames. He regularly displayed his keen wit and shared his hilarious observations about life and the world in general. Jeff enjoyed golfing and ALL music. With his independent and courageous spirit, Jeff overcame each of the obstacles life threw his way. He therefore fearlessly maintained an optimistic outlook about his illness. For example, a couple of months before his passing, Jeff moved back to the Tri Cities for what we all hoped would need to be only a temporary convalescent period with help from his family and friends. During that time, he regularly spoke about making his move from Seattle to the Tri Cities permanent. He was looking forward to semi-retirement back home. For another example, during his final lunch with some of his friends just two days before his passing, Jeff was gathering opinions from them about which golf course he should join as a member back in Tri Cities. Jeff was always the "go to guy" for family members, friends and colleagues, a natural leader with a magnetic personality! Jeff was preceded in death by all four of his grandparents, father CW Reis and his brother Troy. Jeff is survived by his mother Dona Belt, stepfather Larry Belt, and brothers Kyle Reis, Gregg Belt, and David Belt (Shelli) – as well as numerous extended family members. A memorial service will be held at Bethel Church, 600 Shockley Rd. (off Keene Rd.) in Richland WA on Saturday, October 12, 2019 at 1:00 pm. All are invited to attend. Immediately thereafter, all are invited to the West Richland Golf Course clubhouse for storytelling and further celebration of Jeff's life, with food and drink there provided by the family. Count it as a privilege if he ever touched your life with his fantastic caring heart and listening skills. He lives on in all our hearts FOREVER!!
I worked with Jeff for seven years at a law firm in Seattle. He was such a great guy and there was nobody like him. We became friends and I'll never forget when after not seeing my son's father for years, I somewhat fearfully agreed to meet with him with our son. Jeff agreed without hesitation to be hanging around in the background to support us. When my son's father foolishly walked up to Jeff and said how hard it was for him to appear after so long, Jeff looked at him in surprise and said, "Oh, so you think this is easy for Mary?" He was so loyal and kind and my son loved him so much. My son especially loved his sense of humor and always felt really at home with him. My son at the age of 10 especially liked hearing of slightly off color reminiscences and Jeff really enjoyed exposing him to that, never mind what I thought. I was really sorry to hear of his passing.
I just learned that Jeff passed away last year. Jeff was a Jr High and High School friend of mine and I'm saddened to learn he is gone. Jeff absolutely had a way with words and nicknames. I'm affectionately known as "Vince" (Western Auto) to many of my High School friends as Jeff nicknamed me that many years ago. I always would smile when he would call me that as he would get a smirk on his face knowing he had you pegged. Jeff was a great guy and will be missed.
To Jeff's Family, My name is Dave Goldenberg. I had the privilege and pleasure of working with Jeff when we both at the Christiansen O'Connor law firm in the early 1990's. Jeff also worked with my father at the firm. Jeff was simply a great guy and decent to everyone that he meet. While physically his heart may have be weak, it was always kind. He was also a lot of fun. One memory I have of Jeff is the first time he came to our house. We had a dog we obtained from Richland. He looked down on her and said "Hey Bomber!" She thought that was the best thing she ever heard. My dad also had great memories of how hard Jeff worked. After I left the firm and, eventually Seattle, Jeff and I still kept in contact with the occassional phone call. Jeff was always supportive of me. Actually, he was that way with all his friends I hope I was as good a friend to him as he was to me. He is missed.
My sincere condolences to the family who will miss his presence here on earth.
Hello Jeff, It was truly an honor to be able to call you my friend. I have great memories with you (since grade school 5th grade I think) when we lived just a block away from each other and going to school until 11th grade when you coolies (Hoff, Bollinger and others) bailed on our new High School :). Thats OK I love you guys and feel fortunate to be able to still occasionally see all of you from time to time. It was really way too early for you to go and we are definitely going to miss you. I was looking forward to seeing more of you and talking more soccer as I was not surprised you knew more about the top players in the world then I did. I was also looking forward to playing golf and I am disappointed we did not play together more often. I hope you are in a good place now and that we will see each other again some how. Take care big guy! "Ludgedial" (a.k.a. Woody)