FIND AN OBITUARY
Service information is posted on our website only with approval from the family.
If you are seeking information not listed below, please contact us.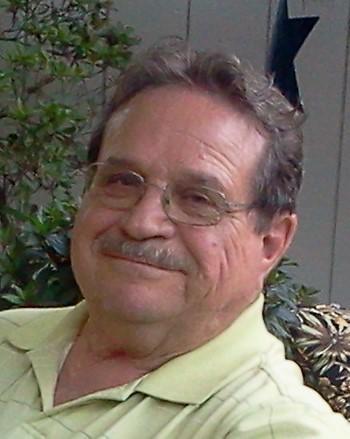 Marion Hill
10/24/1931 — 09/06/2019
From Richland, WA | Born in Goshen, ID
Celebration of Life
Starts:
Sat, October 19, 2019, 2:00 pm
Marion Hill
Marion G. Hill, 87, passed away on September 6, 2019, in Richland, WA. He had been a resident of Richland for 47 years. Marion was born the tenth of twelve children in Goshen, Idaho, on October 24, 1931.
After serving in the US Navy during the Korean War, Marion had a long career in the commercial nuclear industry. His career took him and his family from Idaho Falls to California, North Carolina and eventually Richland in 1972 to work for Jersey Nuclear, where he remained until his retirement in 1991 as the Chemical Operations Supervisor.
Marion is survived by Karen, his wife of 59 years. He is also survived by his children from his first marriage: Kevin (Rosemary) Hill and Scott Hill; his children with Karen: Brian (Frances Mullan) Hill, and Heidi (Kendall Miller) Hill; his grandchildren Courtney, Justin and Kyle Hill; his brother Newell Hill, sister Maxine Jensen and numerous nieces and nephews.Marion was preceded in death by father Emile Doyle Hill, mother Blanche Whiting Hill Harris and siblings Leah Rowbury, Fern Lindsey, Robert Hill, Rowene Elder, Melvin Hill, Grace Killpack, Lawrence Hill, Keith Hill and Reid Hill.Marion will be remembered for his kindness, humor, compassion, intelligence, generosity of spirit, emotional wisdom, creativity and strong work ethic.  Marion enjoyed the deep respect of family and friends. He reliably provided remarkably spot-on advice whenever requested (unless woken from a deep sleep—taking his advice then was at your own peril). Marion enjoyed boating, fishing, gardening, woodworking (furniture to canes), photography and sewing projects (possessing those short Hill legs and a multi-talented wife with sewing not among those talents—those pants were not going to hem themselves after all). To a person, Marion's family is hard-pressed to recall a single home project that ever bested his ingenuity.
Marion passed away due to Alzheimer's and trauma compounded during recent multiple illnesses.
There will be an Open House to honor Marion on Saturday, October 19th, 2019, from 2:00 – 4:00 pm at the Richland Community Center. His family welcomes you to come and share your memories of Marion while having a piece of his favorite pie.
I worked with Marion in Richland at Exxon Nuclear. A true professional; a manufacturing expert; a well versed supervisor/manager. I learned a lot from Marion and it was a great benefit to have the opportunity to have known him. He was a work colleague and good friend. Thank you Marion.
Marion will be greatly missed. He was my Supervisor for most of my 35 years at work. He was an excellent teacher of the art of Supervision for me. He taught me that one of the most important things was to be "Firm and Far" in dealing with people you work with. I will miss his smile and wit! l have many fond memories of Marion and will never forget him as he instilled great work ethics for me.
I can attest to Marion's deep sleep advice as I had to call him in the middle of the night with emergency issues. I sure Karen remembers the phone calls from work! He would come in and say did you call me? LOL.
After his retirement he continued to be part of the Goldentimers retirement group that provided retiree's information on work events and a yearly banquet.
Rest in peace my friend!
I was hired my Marion at Exxon Nuclear in 1974. Marion was the best boss a gal could ever have.
RIP Marion Hill! Sandy Hoyem
He was always someone you were glad to see. I just always felt a bit happier after any visit. He made our world a better place.
I was introduced to Marion by Heidi at the 2018 tumbleweed festival, and had the pleasure of meeting him again a few times after. I left every interaction with him and Karen in a better mood, as he usually had a smart remark to say that would make everyone laugh. He will no doubt be missed by his loving family and community. Hugs and thoughts to Heidi, Kendall, and Karen. ❤️
Deepest, deepest sympathies to the entire family of this gem of a soul. May you find comfort in your memories and peace in the promise of an after life where we all will be togethor again.
I met Marion while I roomed with Heidi at WSU. He always had a twinkle in his eye and a great smile, which were just outward reflections of his big, warm heart. He will be missed.
Dad, The world is going to be a lot less funny without you in it.
He was the best brother in law ,and uncle, and friend ever. You will always be missed Marion and I will see you again someday in heaven. LOL Your Sister in law and friend.