FIND AN OBITUARY
Service information is posted on our website only with approval from the family.
If you are seeking information not listed below, please contact us.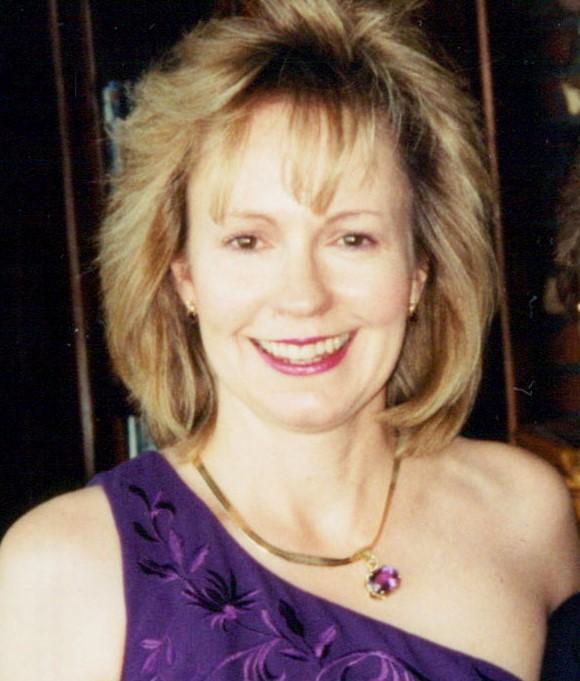 Mary "Susan" Harrington
02/25/1952 — 09/05/2019
Born in Longview, WA
Celebration of Life
Starts:
Fri, September 20, 2019, 11:00 am
Ends:
Fri, September 20, 2019, 1:00 pm
Graveside Service
Starts:
Fri, September 20, 2019, 1:00 pm
Ends:
Fri, September 20, 2019, 2:00 pm
Location:
Sunset Gardens
915 Bypass Highway, Richland, WA 99352

Reception
Starts:
Fri, September 20, 2019, 2:00 pm
Ends:
Fri, September 20, 2019, 4:00 pm
Mary "Susan" Harrington
On September 5, 2019, God wrapped his arms around Susan and took her to heaven from the Hospice House in Kennewick, WA.  She remarkedly broke records in surviving her second round of cancer with an integrative wellness approach over the past eight years.  Susan was born on February 25, 1952 to Eric and Marynell Benwick, at Cowlitz General Hospital in Longview, WA, and raised in Castle Rock, WA.
During elementary and high school years she quickly earned a reputation as an inspirational leader, friend, and mentor.  At age15, she worked picking fruits and vegetables to procure and make her own clothes which were always neat and clean.  She became an accomplished pianist and played several recitals at her high school events.  Throughout these years she spent much time with her Grandmother and Aunt Lois at their Dye estate in Castle Rock, who taught her the best of what every woman and a lady should be.  During this time, Susan loved the arts, became a master gardener, and honed her hobby and love for interior design.
Following high school, she received a golden miracle her most coveted gift of love, daughter Angela.  Shortly thereafter, Susan began employment as Quality Assurance Administrator for two years at the Trojan Public Utility Power Plant.  Afterwards she accepted employment with Burns & Roe Architect and Engineer's and moved to Richland, WA.  During this time, she met her one and only true love Richard Harrington.  They were romantically in love for 41 years and married for over 31 years.
In the early 80's Susan began a career with Westinghouse as a Certified Lead Auditor, and later promoted into management and led teams' of people in successful Operations, Maintenance, and Project Delivery.  In 1990 she was one of four women selected to complete the Westinghouse Executive Management Training program; and at the same time completed her formal college education with degrees in Nuclear Quality Assurance and General Science.  In 1995 Susan was diagnosed with stage two cancer, where Richard walked every step of surgery, chemotherapy, and radiation treatment, until 1996 when she began remission.
At the turn of the century Susan joined her beloved woman's organization P.E.O. BW Chapter, with the mission to better lives and education of women.  Susan held various P.E.O. leadership positions until she served four years as President.  During this time Susan led and fulfilled her vision that broke several records for fund raising and scholarships awarded to women from the age of 18 to 45.  Several within her sisterhood chapter said Susan didn't just raise the bar, she is the bar.
In 2002, Richard and Susan built their dream home from the ground up, which fulfilled Richard's promise to her in 1978.  Their home is beautiful, which is a testament to her love for the arts and interior design.  Inside their home is all Susan, with compliments of her special touches and purple accents.  During her last four years of employment she chose to be an individual contributor in management assessments and project control divisions.    During this time Susan and Richard became avid snow skiers and traveled to multiple resorts throughout the United States and Canada.  Most of these ski trips were with dear friends Vince and Sally, including holiday travel with Steve and Jan, Bruce and Sara, and Al and Merilynn.
In December of 2012 she fell ill with what was thought to be pleurisy, but was diagnosed with stage four cancer.  Following considerable testing, she denied several main stream doctor recommendations to begin chemotherapy and radiation again.  Instead, with support from her primary physician, integrative doctor, and husband, Susan chose an Integrative Approach to beat cancer once again.  After six months multiple tumors went dormant and reduced in size by nearly 60%.  At this point and over the next four years Susan and Richard traveled around the world with dear friends Barbara and Alex, and Gerry and Dorothy.
In 2017 her cancer re-awakened, and after considerable testing, Richard supported her fulltime in their home with a revised path forward for the cure.  During this time through her last days, Susan and Richard enjoyed the most intimate and precious times of their loving relationship.  Susan's laughter was said to be infectious and brought joy to everyone who was around her.  Her reputation for inspirational support and mentorship to all who knew her would agree heaven was missing an Angel with transcendent grace.
Susan is survived by her husband (Richard), daughter Angela Jaensch (Eric and granddaughter Chloe), sister Jan Kosters, brother-in-law Thomas Harrington (Cherri), nephew Mathew Harrington (Kelley), sister in-law Sue Harrington, and niece Kelli McDonald (Sean, John and Connor), Aunt Mary, Aunt Irene, and multiple cousins.
A celebration of life will be held on Friday, September 20th, beginning at 11:00 AM, with a reception to follow at the Einan's Event Center in Richland.  Her husband requests any donations be made to P.E.O. ('Bettering Women Chapter BW, WA scholarship Fund') and the Chaplaincy Hospice Health Care in Kennewick and Richland.
Richard,
Thinking of you today and praying God will bless and comfort you on this difficult day. Susan was a beautiful person, and you made a very special couple. She is forever in your heart.
Words cannot express my sadness when I inadvertently found out that Susan lost her battle with cancer. I will be forever grateful for our friendship over the years. God Bless you and your family Richard.
I was thinking about you both today and how much Jeff liked Susan and enjoyed working with her. Life certainly gives us crazy challenges which are often not our choice, but we meet the challenges. Susan and you met those challenges with grace.
Suzanne (Suzy) Ard
Richard, I am so sorry to hear the loss of the one who loved you the most. Our thoughts and prayers are with you and your family.
Sid Anwar, CVS-Life
Richard, I was so sorry to hear of Susan's passing. She was an amazing project manager and a wonderful friend. Susan was so dedicated, very personable and a joy to talk with. I truly enjoyed working with her over the years. I want to offer my condolences and best wishes to you and your family.
Sincere condolences Richard for your loss. My thoughts are with you at this time.
Please accept my deepest sympathy and condolences. What a pleasure and privilege to have met and worked with Susan. She is one of those that left a lasting impression on all of us who knew her.
Richard,
Our heartfelt condolences to you and your family. We will miss Susan's company at the Value Summits but her memory of effervescence and strength will be in our hearts forever.
Our prayers & best wishes to you,
Drew & Donna
Richard our hearts are with you during these days and days to come. With prayers and love.
Purple. I smiled when I read the mention of this color in the obituary.
I met Susan several years ago when I was teaching a watercolor class. It was the first of quite a few she attended with me, and even more with her friend Suzi. The color purple always figured prominently in Susan's paintings. It is something the class would smile about and enjoy…we always knew which painting was Susan's when we put all the artwork up on the wall at the end of class. 🙂
What a gentle delight she was. She will be missed.
Chris
Susan Harrington-Good People, a real Warrior, will be greatly missed!
Susan, I never met you in a context where I was able to talk with you in depth but I feel as though I knew you. Your mother-in-law, Dona, always smiled when she spoke of you. She said she was the luckiest mother-in-law ever because of the wonderful lady she had for a dauhter-in-law. She thought the world of you. When you got cancer our whole grief group knew and prayed for you. We heard about how talented, artistic and caring you were and underdstood how much Dona respected and cared deeply for you. She was proud of you and all your accomplishments. We know how difficult this is for your family and our prayers and loving thoughts go out to them.
Richard
So sorry for your loss. Our prayers go out to you and your family.
Mike&Carmen Brown
Susan inspired so many people with her incredible intellect, courage, persistence, passion and generosity. I feel forever indebted to her for sharing her research, knowledge and experience with me in our weekly conversations over the past two years.
We learned and grew so much together and I am grateful for all those precious moments.
Feeling the loss of our beautiful, radiant and extraordinary loved one is life's most difficult challenge. My family and I are with you, Richard, in mind, heart and soul as you navigate through this radical change in your life.
Sincerely,
Mary K. Migliori MD
Richard,
I'm saddened by Susan's passing. She was one of the best people that I've known. The fact that she's free of her struggles with cancer and now whole again is a source of comfort to me; I hope you're comforted by her freedom as well. God bless you.
Susan was my manager in the Westinghouse days. She taught me a lot; always with a smile on her. I admired her skills on dealing with upper manager, it always seemed like they walked way with their tails between their legs. Susan was an impressions to all of us! We lost track of one another during our working careers at the site.
I was saddened to read of Susan's passing; but it was wonderful to read that Richard and Susan lived life to its fullest. My deepest sympathy to you Richard.
With warmest thoughts and our deepest sympathy.
Much Love,
Jim & Debby Rains
I grew up with Susan & Jan on the "hill" in Castle Rock. We spent many many days playing in the local orchard and chatting on our long walks to School. I am so very sorry, heartbroken actually, to hear of her loss. What a wonderful life it sounds like she had with Richard. Im not surprised at her success and her commitment to PEO. We lost track of each other after high school but she welcomed me with open arms and provided a place to stay and visit when I was on my way with my daughters to North Dakota to visit relatives. I want to extend my heartfelt sympathy to Jan, Angela and Richard.
There is a hole left in the world! A bright light has gone out!
Mary "Susan" Harrington was a truly beautiful woman who clearly understood what is truly important in life. Despite physical challenges that would have overwhelmed a lesser individual she lived life to its absolute fullest. Traveling hand in hand with her loving husband they traversed the myriad pitfalls of life never asking for pity or solace but rather asking what they could do to help those along the way. It has been an honor for me to be able to claim my nephew's "fair lady" as a cherished friend over these 30 odd years. Susan, may the wind be always at your back and the path ahead where you once again join up with Richard be downhill all the way…
I am so sorry to hear about your loss, Richard. My thoughts are with you and your family. All the best. Marc form Germany
Susan remains in my heart and always will. She was such a gentle soul, one who spoke softly, gracefully with measured words.
I remember our first dinner with the Harrington's. Susan called me by name several times during that dinner–something that felt warm and inviting. I complimented her on doing that. She responded, "I think it's important to recognize others by their first names, to see them as valued human beings." That comment was a harbinger of what I was to learn about Susan–that she was always mindful and well-aware of the esteem of every person she met.
I greatly miss her. I also try to be a better person by living by her example.
Richard… How lucky she was to be loved by you! When you see her again she will be perfect in every way… As will you. Love you, Jack and Deanna
I am so very sorry for your loss. I am praying for you and your family.
Susan was a woman of strength and quality. We miss her.
Dear Richard, I am so sorry you lost Susan. She was a great woman and friend.
Richard,
My wife and I send our condolences of Mary's transcending to a new and wonderful world. God did not tell how long our unions with loved ones will but last, but He made those minutes together endless in thoughts, memories and love until we reunite in heaven.
Sincerely,
Luis and Berta Venegas
From your SAVE family, our heartfelt condolences and prayers are with you and the family Richard. May you find peace in all your beautiful memories and the love of your friends.
I have known Richard and Susan since the mid 90's. Susan is a testament to a courageous battle with cancer. Her tenacious research and trial and error of alternative therapies are a tremendous inspiration. She and her Alternative and Integrative medicine Doctors did a remarkable job finding keys and solutions for Susan to outlive the prognosis and life expectancy of the traditional medical establishment. Her research and knowledge gained by her professional doctors will help many others in their fight against cancer and perhaps may lead to cures. I have been inspired beyond words of my admiration and respect of Susan. In addition, I can't forget to mention how Richard was an excellent example of courage to encourage, love, and support Susan to her last breath. What a legacy Susan and Richard have established as an example for us all.
Richard. Sending so much love to you as you grieve Susan's passing.
Susan was an excellent teacher and advisor. Over the years I learned so much from her subtle persistence. My thoughts and prayers are with you Richard. Susan was an inspiration to us all.
My sister. My best friend. You are with the angels now.
My heartfelt condolences go out to you Richard and the family . I have been so Blessed to know Susan for over 30 yrs . I have never known a stronger warrior in my life . I pray you find Peace in the knowledge she is in Gods perfect Peace now . I will forever feel Grateful for all the time spent learning from her , She will be greatly missed .
Blessings ,
Raelene Wooley
The angel that she was has returned to heaven. We will miss you so very much. I know how hard you tried. I know how much you loved. Watch over us now from above.
Susan was a mentor and role model not only for myself but for other women. She was and is still a woman that I admire tremendously. She was a leader in her community, an advocate for women, she loved her family, especially her beautiful granddaughter, and she was a bright positive ray of sunshine. The world was blessed to have her in it. I loved her dearly. Praying for you Richard.
We will miss you but Merilynn and I know your in Heaven with Jesus
My deepest condolences to you Richard and your family, Susan's family and close circle of friends. I have walked this courageous journey with Susan for many years and love her beyond words I will be out of the city on her memorial celebration day but know that my heart will be with you and yours. Susan was such a blessing in the world and I will miss her