FIND AN OBITUARY
Service information is posted on our website only with approval from the family.
If you are seeking information not listed below, please contact us.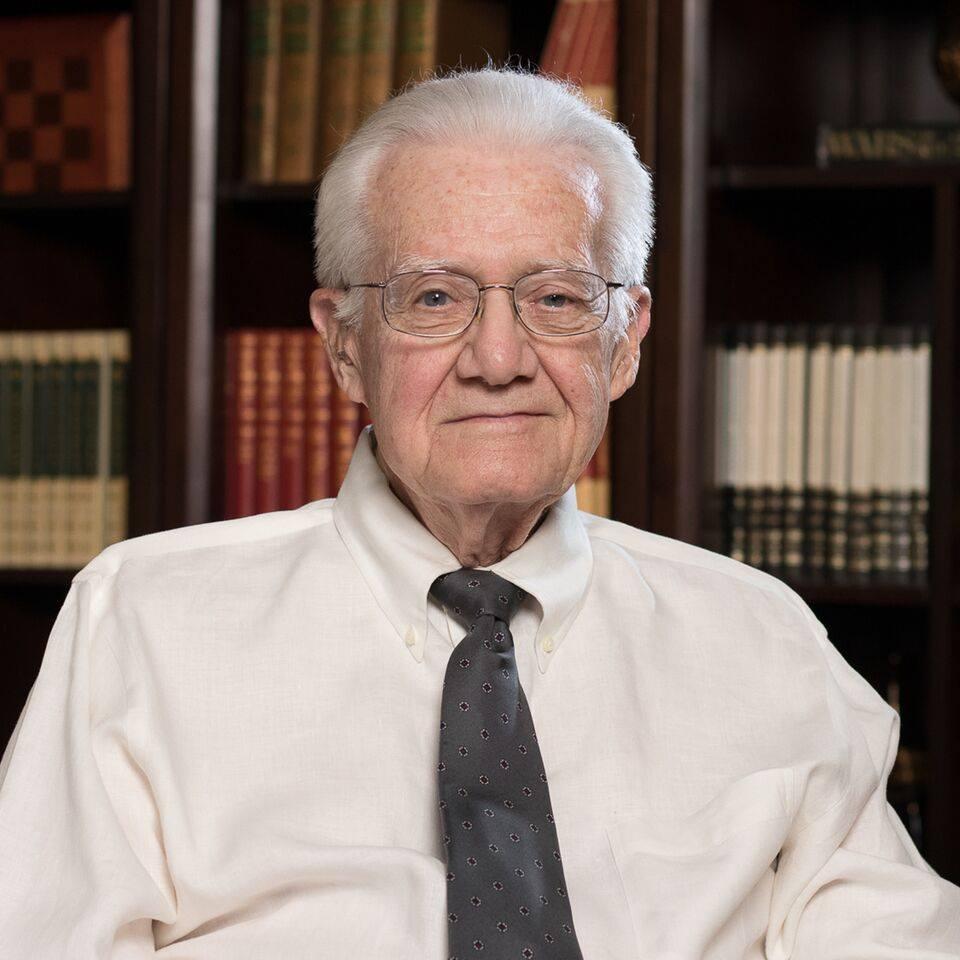 Raymond Julius Kofoed, Jr.
03/06/1928 — 09/24/2019
From Richland, WA | Born in Chicago, IL
Celebration of Life
Starts:
Wed, October 9, 2019, 2:00 pm
Raymond Julius Kofoed, Jr.
Raymond J Kofoed Jr. was born in Chicago, IL on March 6, 1928 to Raymond J. and Mae Kofoed Sr.  and passed away September 24, 2019 at Kadlec Medical Center after a brief illness.
Ray attended Frank W. Reilly Primary School in Chicago and Albert G. Lane Technical High School, where he lettered in Track and Field, Soccer and Cross-Country.  Ray loved growing up in Chicago and would tell many a story about riding street cars, visiting museums, attending movies with friends and having the opportunity to play his trumpet with the likes of Dizzie Gillespie, Benny Goodman and Louis Armstrong.
He attended Illinois Institute of Technology in Chicago graduating in 1951 with a Bachelor of Science Degree in Chemistry. Upon graduation in June 1951, he packed his car and moved west to Hanford to work at the first of his 40+ year career on the Hanford Nuclear Reservation.
Ray worked as a chemist for General Electric in several different groups until 1964 when he was named manager of its 222-S Analytical Lab, the largest analytical laboratory at Hanford.   He went on to manage the Special Products Planning group after 6 years as Redox Manager.  There he was responsible for the management of the largest inventory of fuel grade plutonium in the free world, roughly 20 metric tons.  He also developed the Master Plan for Safeguards and Security which became the model for upgrading the protection of plutonium at the Plutonium Finishing Plant.
In 1966 he met a Chemical Technician named Paula Allen, after dating for a year they married in May of 1967 and in December 1968 their only child, a daughter was born.  Fatherhood was something Ray cherished and spent every day of his life working at, even though he had perfected it long before.
In 1977, at the urging of a friend, Ray took a chance and began work as a Senior Research Scientist in Safeguards with Battelle Northwest.  Other management positions he held throughout his lengthy career included manager of the Special Product Planning Project at Atlantic Richfield Hanford Co.; manager of Safeguards and manager of Security and of the Emergency Preparedness Office, both for Battelle/Pacific Northwest National Laboratory.  Ray also served as liaison between the Pacific Northwest National Laboratory and local law enforcement encouraging continued partnership.
His proudest accomplishment was his Elected Fellowship to the American Institute of Chemists, a Fellowship he was elected to by Glenn Seaborg. He also was listed in the "Who's Who of American Men in Science." He also was a member of several professional societies, such as American Society for Industrial Safety and Washington Association of Sheriffs and Police Chiefs.
Ray consistently gave back to the community he loved so very much, donating countless hours and years to the Richland Police Department, teaching tactical defense to police personnel,[i] serving as an adjunct instructor at the Hanford Patrol Training Academy, where he taught defensive tactics. Ray served on the board of the Richland Police Department Foundation.  He was also a 3rd Degree Blackbelt in Aiki Jutsu and avid photographer.
Ray was preceded in death by his parents Ray Kofoed Sr., Mae Anderson Kofoed, his wife, Paula and his in laws W. Paul and Mary Frances Allen.
He is survived by daughter, Christine and Son-in-Law, Thomas (Dewey) Ortega and Brother-in-Law John Allen.
The Family would like to give special thanks to Amber Potvin who cared for Ray as well as the staff at Richland Rehab who took amazing care of him.  He loved all of you so very much.
Services will be October 9th at 2:00 pm at Einan's Event Center, 915 Bypass Highway, Richland, WA  99352
In lieu of flowers please consider donating to:
Richland Police Department Foundation 3019 Duportail Street Box 241 Richland, WA  99352 or www.Richlandpdf.org
Or
St. Jude's 262 Danny Thomas Place, Memphis, TN  38105
I met Ray when I was 12 years old. I came down from Yakima to train with him in Aiki-jitsu at Richland dojo. I showed a little bad attitude once and he immediately corrected me, but with kindness and encouragement. I was so impressed with that. The next time we visited I thanked him and he gave me some of the best advice about how my attitude represents my family as well as me. I've always remembered that and taught it to my children. Every time I saw him over the next few years he always had something uplifting and encouraging to say to me. He helped me to learn what being a gentleman means. Thank you Ray. See you soon. Prayers to Christine.
In Memory of Ray Kofoed
I first met and got to know Ray while we are working on our homework in the basement of the Chemistry building on the Illinois Institute of Technology campus (IIT). Initially, we found that we were Arch rivals between our high schools in Chicago. Ray went to Lane Technical High School for boys and I went to Carl Schurz which was mixed gender and 3 to 4 miles away. This had no effect on a strong friendship that was forming. At the time we were both studying for a Chemistry major which Ray continued and I drifted off into Metallurgical Engineering.
We were both interested in athletics and participated in intramural sports. We ran in some of the short races, threw the shot put and played baseball and basketball. We were also both interested in music and since Ray played the trumpet we went to the Blue Note Club in Chicago to see and listen to some Jazz Greats. In one evening session we saw Louis Armstrong on the Trumpet, Jack Teagarden on the Trombone, Earl Fatha Hines on the Piano and Thelma Middleton vocal. There was an on-campus performance of Nat King Cole that we went to and also went to a Stan Kenton Progressive Jazz Concert. A lot of good music.
At IIT, the registration for a semester's classes seemed to us to be somewhat chaotic ending up with classes at all hours of the day and night. We decided to try to do something about it. Without knowing any better, we arrived at the registration building at 2 AM and started a consecutive numbering system with number one. Of course, Ray and I were numbers one and two. We hand wrote the numbers on small pieces of paper and handed them out to students as they arrived. It worked out to perfection and Ray I had classes from 8 AM to 12 Noon Monday through Friday.
Ray graduated from IIT a year before I did and took a job with the General Electric Co. at the Hanford Project in Richland, Washington. He would write to me about the work and also about the good hunting and fishing in the area. In my last semester at IIT, I interviewed for a job with the General Electric Co. I learned that I could either go on a rotational training program in the east, or go west to work at the Hanford Project. Since Dorothy and I had been engaged for almost two years I told her we have to get married because we are going west. In order for Dorothy to claim me as an exemption on her income tax we set a wedding date of December 29, 1951 and since Ray was in Chicago for Christmas visiting his parents, he was able to be an Usher at our wedding.
After my graduation in late January, we contracted to drive a new Chrysler to a dealer in Yakima in seven days for a payment of $65. We drove in the snow across country until we came down from the mountains to Pendleton and no snow! I thought to my sel[ "This is God's Country". It took us four days, we arrived on February 21,1952 and I was hired by General Electric. Since we didn't have a car, almost every Saturday we went with Ray and some of his friends on hikes with the Intermountain Alpine Club.
When Ray's Father died, his Mother, Mae, moved out to live with Ray and periodically we would get together for supper's which as time went on included his future wife Paula. They married in 1967 and I was Best Man at their wedding To say they were elated when Christine was born in 1968, would be an understatement. Over the years our Families would continue to get together frequently to eat supper out. Henry's was one of our favorites. We kept in touch while Paula was in and out of therapy; lunch and supper sometimes.
On my 80th birthday my daughter's Susan and Kathleen paid for a lunch at Anthony's with some of my long-time friends, Ray included. Dorothy passed away in 2012 and I continued to go out with Ray and Christine and her husband Dewey periodically. Late last spring when I called Ray about getting together I found that he had had a stroke and was in the last stages of recovery and using a walker. Although he couldn't drive. I picked him up at home and we had a good time during lunch at Sterling's. We planned on getting together with him again but, because of family commitments in Seattle I couldn't work it in. Then I got the call about his death on Sept 24 from Christine. So sorry to hear about it, he was my longest long-time friend and will be missed greatly. My prayers are with Christine and Dewey.
Howard Gardner, October 2019
With all of his brilliance and experience Ray took the time to design a security system and emergency plan for the Richland Public Library in preparation for reopening after expansion and remodeling. He refused payment, saying that unless he produced a written report, he wouldn't accept any money. Then he gave me several pages of considerations and plans.
He also shared his ideas and experience in management, always based in integrity and honor. I'm glad he and Paula are together again but we will all miss him.
Dear Christine,
I am so sorry to hear about your father's death. My sister Yvonne has kept me informed. I really wish
to be there for the funeral but I am too far away to make it. I had many visits with your dad when I
would be in Richland visiting my good friend, your mother. They were both special friends. I will
join you in spirit as you lay your dad to rest next Wednesday. My sister, Yvonne will be there for all of our family. My prayers are with you Christine as you journey through your grief. I hope you can find a
grief support group to know you are not alone. Sending my love and peace for you. Marilyn Charette
Mr Kofoed taught me how to parallel park and I think of him every time! As a well traveled professional, Mr Kofoed still gave me safety tips every time he saw me as I'm sure he still saw me as the skinny little neighbor who played birdie with Christine using Paula's ponchos! Miss you both.
Ray will be missed greatly at the RPD. Ray was always supportive of Law Enforcement and a great friend. Rest in peace Ray.
Ray was always a Gentleman. His sense of humor and his willingness to help those around him was always greatly appreciated. During the many years I worked with and around Ray at PNNL I always found myself smiling when he entered the room or I met him in a hallway. He will be missed.
Moe Pease
Ray was an amazing guy…
My memories of the Kofoed family go back so many years as Ray worked with my father (Robert Sorenson) and we traveled together for a few INMM summer meetings around the US. Later, Ray and Paula were clients of the accounting firm I work at and I was so happy to get some hugs and share some memories of my father and hear more of Ray's many stories of his life when he would come into the office. My thoughts and prayers are with the Kofoed family during this difficult time. May you find peace in knowing Ray and Paula are together again.
Lisa Harrow (Kennewick)