FIND AN OBITUARY
Service information is posted on our website only with approval from the family.
If you are seeking information not listed below, please contact us.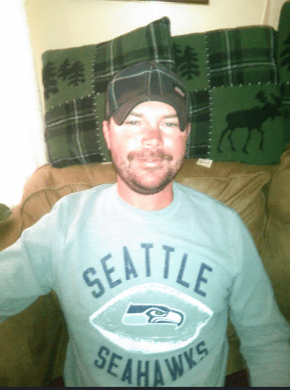 Harold Joseph Bravenec
05/16/1975 — 10/16/2019
From West Richland, WA | Born in Easton, MD
Public Visitation
Starts:
Thu, October 24, 2019, 4:00 pm
Ends:
Thu, October 24, 2019, 8:00 pm
Celebration of Life
Starts:
Fri, October 25, 2019, 1:00 pm
Ends:
Fri, October 25, 2019, 2:00 pm
Location:
Hillview Baptist Church
1621 West 27th Ave Kennewick, WA 99337
Committal
Starts:
Fri, October 25, 2019, 2:00 pm
Ends:
Fri, October 25, 2019, 3:00 pm
Harold Joseph Bravenec
Harold "Joe" Bravenec, was born May 16, 1975 in Easton, MD to parents, Jimmy and Elaine Willis. He was raised by Bill and Elaine Bravenec with his two sisters, Sherry Bravenec and Shelly Flores in WA. Joe resided most of his life in the Tri-Cities as well as Auburn, WA. Joe passed away on October 16, 2019 in Richland, WA.
He married 3 times and fathers 6 children; Trevor, Zachary, Jodi, Abigail, Little Joe and Olivia. In 2018 he became a grandfather, to his first grandchild, Ian
Joe was an avid fisherman; loved camping, boating, hunting and he loved the Seahawks! He enjoyed spending time with his family too. He worked as a Journeyman Ironworker for the Local 86, 14 and 29; with his most recent project being the Dupertail Bridge as the Superintendent.
Joe will be remembered by his quirky sense of humor, the love for his family and the ability to spin an unbelievable fishing tale.
On Thursday, October 24 at Einan's at Sunset Funeral Home there will be visitation from 4pm to 8pm in Richland. The Funeral service for Joe will held at Hillview Baptist Church, 1621 West 27th Ave., in Kennewick on Friday, October 25 at 1pm.
In Loving Memory of Joe, Blue Friday attire is encouraged.
Over the years our sibling instinct to love, protect and want to throttle each other never changed. Younger we had a wrestling match or two, squabbles over chores or a t.v. channel and in the last few years its was more serious differences finished with words & distance.
We were born children of God and he gave his heart to Jesus when he was 15, I never forgot this. His goodness kept on showing through despite the whiskey and stubbornness. We all saw his love for us at different times. It's been a long 3 years on an unfortunate scenic route of self destruction for him to be ready and accepting of help….but he got there.
It was an honor to be there with my little brother, hold his hand, get a few rules broken for him and know he looked me in the eye, listened & trusted me to protect him from extended suffering. And I most definitely will "see you later". Love Your Sister
Joe is way to young to be gone already! My thoughts and prayers go out to the whole Bravenec family. Sending you peace and a big ole hug.
I know Joe through his family and he was a great man always clowning around and having a good time it was just the kind of man he was always knew how to keep you smiling your going to be missed ..
I got to Work Alside Joe as A fellow Ironworker Better then that We were buddies and friends I will truly miss my friend and Buddy
I love you so much uncle bobo .. and miss you even more .. this still doesn't feel real to me .. and honestly, this all SUCKS. But I know you're with grandma & probably enjoying being pain free… look over all of us.. life seems to be missing the " goofy " and the " fun " since you been gone.. shine some light on us, we need it💙
My baby brother you will be missed so much!!! I have missed you from the second you passed. I love you donkey!!! Keep watch over us!!! Oh can you please help the Seahawks out a little from up there!!! Fish on baby bro!!
May you be at peace and may your family and friends be comforted by the memories they created with you. Until we meet again….