FIND AN OBITUARY
Service information is posted on our website only with approval from the family.
If you are seeking information not listed below, please contact us.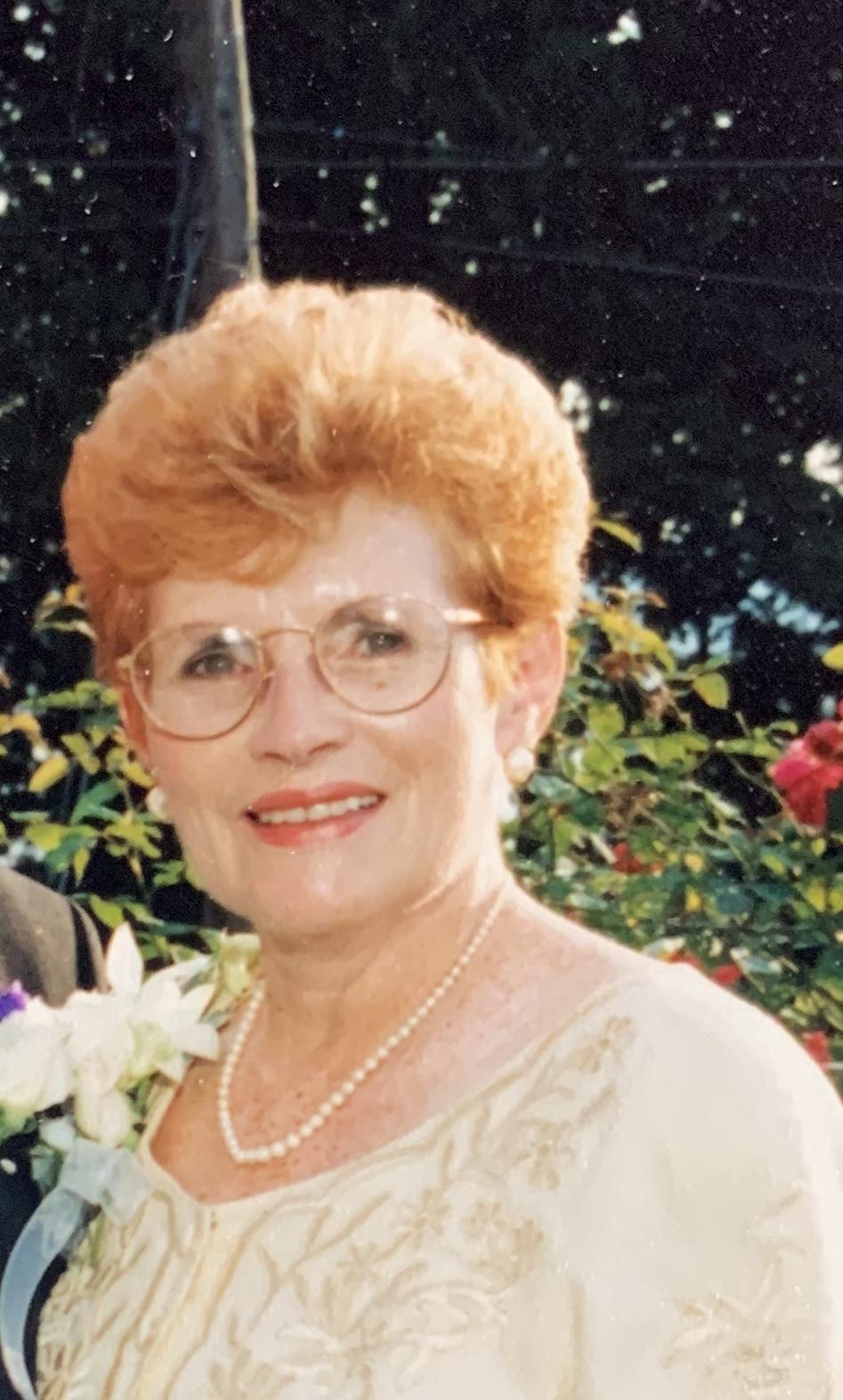 Noreen R. Millbauer
05/05/1933 — 10/02/2019
From Bothell, WA | Born in Pttisburgh, PA
Mass
Starts:
Fri, October 11, 2019, 11:00 am
Noreen R. Millbauer
Our beloved mother, Noreen R. Millbauer, age 86, passed away on Wednesday, October 2, 2019.  She was born to Margaret and James McCarthy in Pittsburgh, PA and was the youngest of six children.
Noreen led a very active life raising eight children with her husband of 64 years, Don Millbauer.  She enjoyed entertaining with friends, dancing, skiing, sailing, gardening, creating beautiful art and a beautiful and welcoming home.  She was tremendously involved in the Catholic parish in every community in which she lived as a CCD teacher, wedding coordinator, Eucharistic Minister, Sausage Fest coordinator, volunteer, Cursillo and so much more.
Her love of family and life was contagious. She was devoted to her family, friends and God.
"Selfless," "Caring," "Giving," "Thoughtful," "Gracious," "Beautiful," "Devoted" are words often used to describe Noreen.  She showed her love for others in many ways — never forgot a birthday or anniversary, always there with words of encouragement, always praying for others in need, helping wherever needed and so much more.  She was the matriarch of our family who led by example and with love.  She touched more lives than she knows and will never be forgotten.
Noreen was also a career woman with her first job at Dravo Steel in Pittsburgh. In the Tri-Cities she worked at Frank Elliot's Interior Design, United Engineers, New York Life, SeaFirst Bank (later called Bank of America) and Bank of the West.
Noreen is survived by her loving husband, Don Millbauer, their children Mark Millbauer, Don Millbauer (Chona), Jim Millbauer (Kendell), Mary Ann Goebel, Kathy Garrett (Eldon), Meg Briggs (Don), Eileen Tanner-Birrell (Jim) and Max Millbauer (Kayla). She is also survived by 20 grandchildren and 15 great-grandchildren.
Mass will be held in Richland, WA at Christ the King Catholic Church Friday, October 11 at 11:00 a.m. followed by a reception.  In lieu of flowers, please consider a donation to Catholic Charities of the Tri-Cities (www.catholiccharitiescw.org).
Oh, family of Noreen, she was such a dear friend and in that you are my friends, too. Sure hope we don't drift apart, know that as I loved her know that thru that I sure love you, lots and mostest. GOD bless you all !!!
I'm here if you need to talk
I have very fond memories of Noreen and her family. I met Noreen and Don first in 1981 working with Noreen at Seafirst Bank in Richland. She was a delight to work with for many years there and we shared lots of family time. We parted ways for a few years as jobs and life took us elsewhere, but God wasn't finished with us yet and we met up again at American National Bank (Bank of the West). She was a dear friend, mentor and confidant and I will always cherish our time together. May you rest in eternal peace dear, sweet Noreen!
I have fond memories of Noreen as my Confirmation teacher at Christ the King. What a blessing for her to share her faith with all of us.
Don and family,
I'm so sorry to hear of the passing of your wife and mother. I pray that God will give comfort and peace of mind.
Mom, I cant wait to celebrate you! You would be proud of the work your family has done! Love you more. Megaleep, #6