FIND AN OBITUARY
Service information is posted on our website only with approval from the family.
If you are seeking information not listed below, please contact us.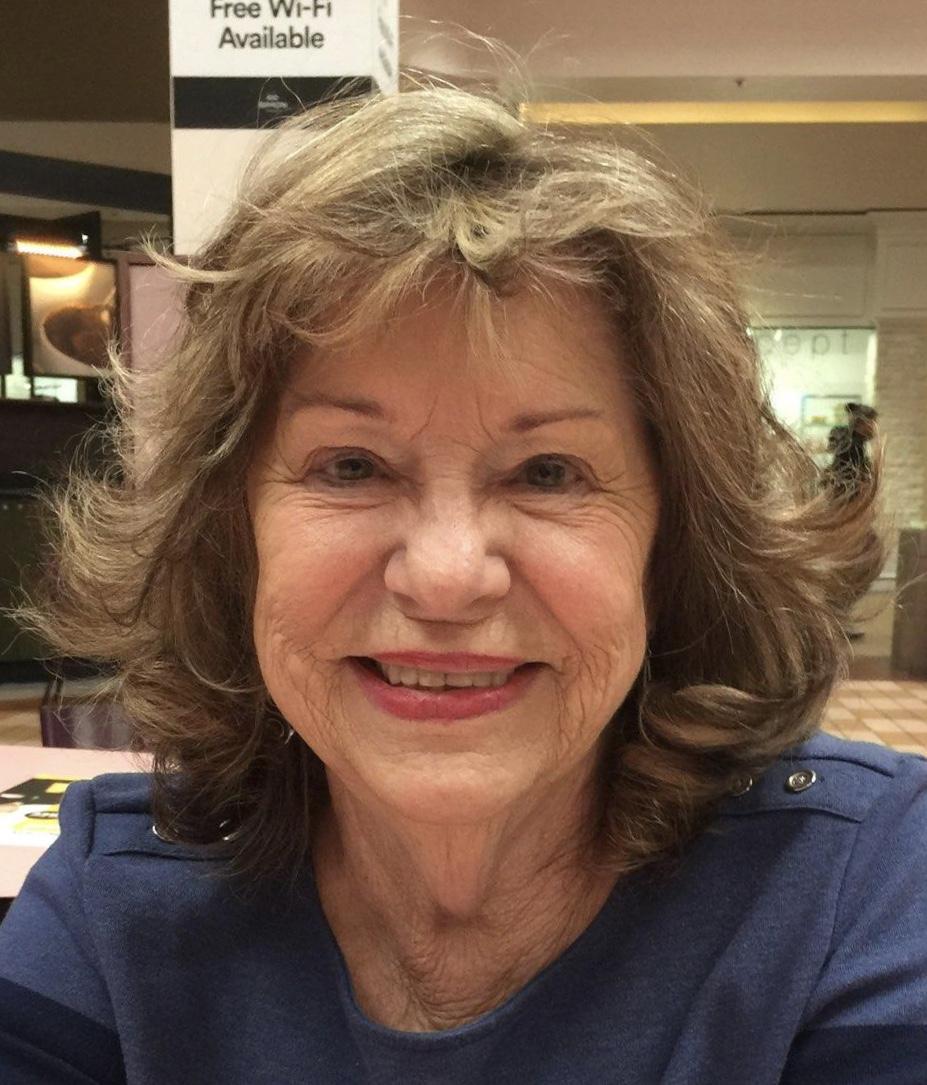 Qatawillene Vance
06/08/1941 — 10/23/2019
From Richland, WA | Born in Lamesa, TX
Celebration of Life
Starts:
Fri, November 8, 2019, 10:00 am
Ends:
Fri, November 8, 2019, 11:00 am
Reception
Starts:
Fri, November 8, 2019, 11:00 am
Ends:
Fri, November 8, 2019, 1:00 pm
Qatawillene Vance
Qatawillene 'Willie' Vance, 78, was born June 8, 1941 in Lamesa Texas to J.W. and Alene Vance.  She passed away on October 23, 2019 at Kadlec Hospital following surgery.
Willie was the youngest of three children and moved with her family to Richland when she was 2 years old.  She graduated from Richland High School and married Ralph Brinkerhoff in 1959, when she was 17 years old.  They were married for 25 years, raising their two children in Richland, enjoying camping, traveling, fishing and family.  She was an amazing and loving wife, mother, daughter, sister, aunt, grandmother and friend.
Willie worked at Sandvik Special Metals Corporation for 24 years, retiring in 2004 as an Inspector.
Willie loved nature, the forest, the mountains, the rivers and oceans.  She loved animals, especially her dogs Bear, Zina, and Peanut.  She loved to golf, cook, read, paint, travel, dance, camp, water ski, watch movies, play games, garden, bowl and snow ski.  But more than anything she loved her Family, Friends, and Jesus.  She cherished and grew long lasting relationships and was loved by many.
She was a positive person that always had a smile on her face and joy in her heart.  She was active and adventurous, always wanting to see, do, and experience new things.  She was a member of Kosmos social group, the Desert Ski Club, the Rambling Rovers travel group, The Devine Fellowship church, the Buckskin Women's T-Bird golf league, and an avid mall walker.  She was a beautiful spirit of light and love that will never be forgotten and will live in our hearts and memories forever.
She was preceded in death by her parents and siblings, J.W. Vance and Betty Kowske.  She is survived by her daughter, Kristi Brinkerhoff, and son, Kevin (Patti) Brinkerhoff, her 3 grandchildren, Samantha, Kevin Michael, and Patrick, her 2 great grandchildren, Alex and Ezra, and her niece, Lynn Kowske.
There will be a memorial service on November 8th at 10 am at Einan's in Richland.  A reception will immediately follow the service.  Please join family and friends to celebrate Willie.
Willie was a very dear friend of mine. We played golf together weekly. We shared breakfast and lunches together. She was a very special friend. I will miss her for the rest of my life.
Loved you Willie. We started out as exercise buddies and ended up learning about life together. I always loved your questions and insights. Miss you much
Willie,
You sweet dear light of life will be missed deeply by all of those you have touched with your smile, laugh and inter joy that anyone that you met had the extreme grace of having the plesure of meeting.
May the light, love and joy that you brought into this life, help you on your journey out of our lives. May that love and light hold tight your family and friends as we start to deal with the loss of you Qatawillene Vance. Our Willie.
My heart goes out to you Kristi and Kevin and your family. Willie was truely a wonderful person, full of love and showed it always.
With the love of CHRIST,
Colleen
Will miss your wonderful smile and great laugh.
Willie, you will be missed by many. Loved knowing you.
Have known Willie since the early 80s with DSC, skiing our beautiful mountains, ski swaps and Happy Hours with the club. And movies and lunches out. From 2008- 2014ish, a group of us did several camping trips every summer. Willie had her motor home! (I had a tent). Many an evening round the campfire makes for good friends and memories. And her sidekick, Kristy, was always a active member of the group along with many others that now mourn Willie's passing. She will be planning our arrival parties as each of us eventually meet at The Gates. See you then sweet Willie.
I will never forget the joy with which she lived her life. I knew her through church and was honored to play pinochle with her on occasion. She always had a smile and kind word for someone. I will deeply miss her.
We hold you gently in our hearts.
I knew Willie from church. Her sunny smile always brought joy to my heart. I am so sorry for your loss. She will.be missed.
Kristi and Kevin so sorry for the loss of your mom Willie. I babysat you both when i was in junior high and high school almost every weekend. My parents lived across the street from your gramma Alene, I did her hair and your aunt Lynnes and your mom's when I was a hairdresser. I really loved your mom and her family, you kids were the best kids to babysit too, sending you all my love,
Roxanne (Southard)Jenkins